Kerala Blasters fans will wear Zinedine Zidane mask during their club's Indian Super League football match against Chennaiyin FC to greet the visiting coach Marco Materazzi on Saturday.
There is no love lost between the two teams in the ISL since Kerala knocked out Chennnaiyin in the semi-finals of the first edition. There were plenty of commotion when the two teams clashed this season in Chennai, leading to suspension of Materazzi for "misconduct against opponents or persons other than match officials".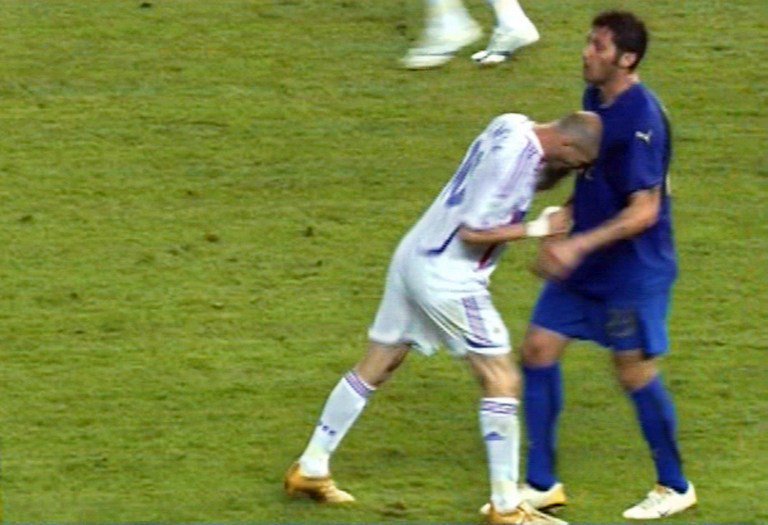 The Italian World Cup winner can now expect a fiery reception when he arrives at the Jawaharlal Nehru Stadium as almost 35,000 fans will greet him with Zinedine Zidane masks. Local fans already have the mask in place and will offer it to all those who are willing to wear.
IPL side Kerala Blasters are preparing 35,000 Zinedine Zidane masks to protest against Marco Materazzi, who is managing their arch rivals 😂 pic.twitter.com/l7keJy0Xwx

— UNILAD Football (@UNILADFooty) November 12, 2016
Pictures of the mask are doing the rounds online on various social media networks and has a message in Malayalam which reads "Friends, I will be at Kaloor (Jawaharlal Nehru Stadium) with these masks if you are ready to buy it".
Materazzi, who is no stranger to controversies, was nonchalant when questioned about the novel way of protest from Kerala Blasters fans.
"Did they spend lots of money for it? I would use that money for food instead," said Materazzi, who guided Chennaiyin to the ISL title last season.
The former Italian defender was head-butted by Zidane during the 2006 World Cup final in Berlin. The infamous incident happened in extra time of a match France lost 4-5 on penalties after a 1-1 stalemate in the regulation and extra time.
Chennaiyin have 10 points from eight matches and are placed seventh, just above FC Goa who they defeated in the final to emerge champions last season.