On Sunday evening as the 2017 edition of the IIFA awards took place in New York, hosts Karan Johar, Saif Ali Khan and Varun Dhawan made things awkward for themselves when they decided to 'joke on themselves' by saying 'Nepotism Rocks!'. The irony of it all wasn't lost on everyone, as we saw three products of nepotism attempting to joke about their privileges. Things became more disturbing when they wouldn't stop taking digs at Kangana Ranaut, a woman, on a show whose theme was *apparently* women empowerment.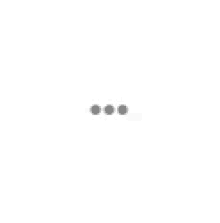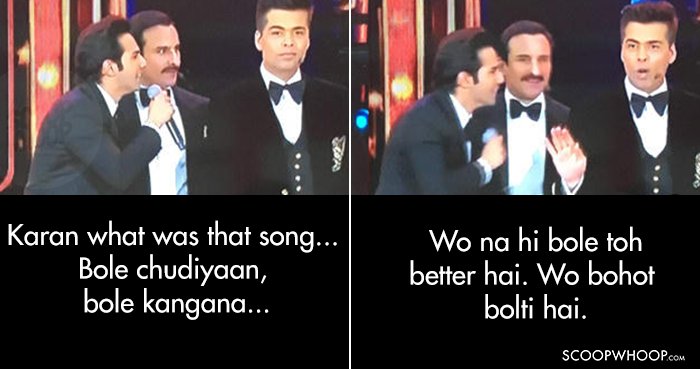 Regardless to say, it was probably an embarrassing experience for the generally sporting hosts, as they engineered their own downfall. Here are 10 things the film industry has shamelessly endorsed and thereby made it perfectly acceptable behaviour.
1. When Bollywood made nepotism acceptable.
Varun Dhawan explaining nepotism with the help of a pencil box.
Of course let's start with the toast for the evening - Nepotism. The problem hasn't been about giving due credit to the star kids, it has been more about the kids denying the privileges they have. Varun Dhawan, rather crassly put it in an interview, when he blamed the 'outsider actors' not making it as 'an excuse'. And then went on to say how the outsiders 'were talking like they had not even been bought a pencil box by their parents.' But it's all cool yaar, look at Sidharth Malhotra?
2. When Bollywood Was Casually Sexist.
Tiger Shroff showing respect to his female actors  by reportedly referring to them as 'padding'.
Tiger Shroff quite uncharacteristically lost his balance for once, when asked about his film's lead female character. Junior Shroff reportedly put the question out saying that he wasn't really concerned about the 'film's padding around him'.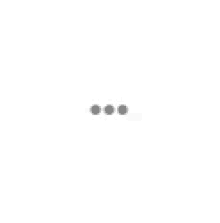 Ranbir too, got a lesson in mansplaining when he repeatedly spoke over Katrina, for questions addressed to her. Not just once but twice in two separate interviews. But we respect the ladies right? So it's all good.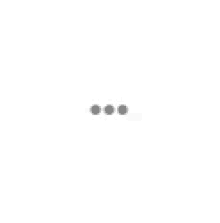 3. When a Bollywood hero showed appreciation for his woman by stalking her.
Serenading the love of your life by harassing her and/or threatening to slit your wrists.
Quite blatantly romanticised and celebrated in Anand L Rai's Raanjhana, the film showed Dhanush stalk and threaten Sonam Kapoor's character. That remains the way where a Bollywood hero serenades his lady love, as we see a 49-year-old Akshay Kumar doing the same routine to express his affection for Bhumi Pednekar in their forthcoming film Toilet: Ek Prem Katha. But I guess it's still cute no? Look at him slit his wrists. Awww!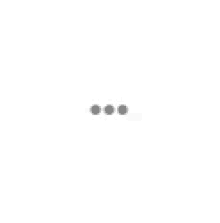 4. When Indian movies were casually racist/casteist.
When the dark-complexioned guys invariably turned out to be the bad guys in Baahubali, showcasing our veiled racism/casteism.
SS Rajamouli's magnum opus which is one of India's highest grossing movies, came under severe criticism for reinforcing the stereotypes surrounding dark complexion for the 'bad guys' (implying Dalits), as the heroes were fair-skinned (implying upper castes). It is disappointing to see mainstream films cater to the fair-complexioned leading lady, about which Nandita Das expressed her amusement.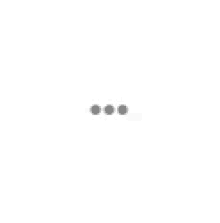 5. When Bollywood turned a blind-eye to Salman Khan's insensitivity, 'cos Bhai.
When Salman Bhai casually equated his worn-out state to that of a raped woman.
The Bollywood superstar being the well-read man that he is, compared the intensity of his preparation to play a wrestler to that of a 'raped woman' which he immediately retracted. In spite of being goaded to apologise for it, the actor refused to say anything about it. No one called him out for the insensitive comment - 'cos otherwise how will they milk the cash cow?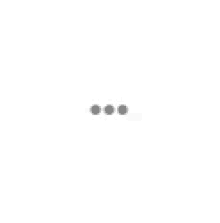 6. When Bollywood shamelessly catered to the disgusting male gaze.
When a Sunny Leone movie Kuch Kuch Locha Hai was marketed as a 'family entertainer'.
Now there's nothing wrong with a sex comedy. But when you fetishise about a woman's navel for no reason apart from gratifying that disgusting male gaze in what you call a 'family entertainer', it is just not cool. And Bollywood along with other mainstream film industries across the country have been doing it for many decades and it remains the norm. Who explains movies like Mastizaade and Kya Super Kool Hai Hum?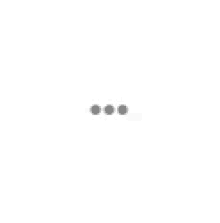 7. When women your age were fit to play your mothers, because why not!
An industry where women age faster than the men.
Another form of sexism in itself, the widening age gap between the lead actor and the actress became a pressing issue. As it was noted that Shefali Shah played mother to Akshay Kumar, even though she is 4 years younger to him. It was also noted in Imtiaz Ali's latest movie, the difference between SRK and Anushka remains a glaring 22 years. But old heroes ftw! After all women in Bollywood films are nothing but mere props no?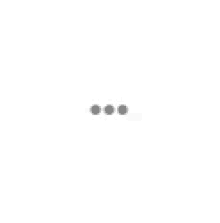 Oh don't even get me started about the MASSIVE wage gap between the male and female leads, attributed to a million reasons. However, the ground reality remains that a male and a female actor starting out at the same point do not get the same amount of pay. And that's unfair.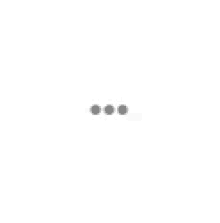 8. When voyeurism was cool.
Bollywood's fixation with item-song culture and scantily clad women dancing for no reason.
Bollywood's fixation with item songs, is something that just doesn't seem to end. So you see women put on a film for no reason, gyrating to sexy numbers, without having to do anything with the film.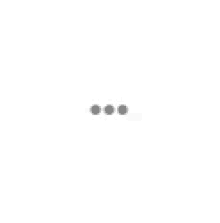 9. When Bollywood made their superstars larger than life.
We are talking about Bollywood's superstar culture and the entitlement that comes with it. cc: Salman Khan, Sanjay Dutt 
Bollywood is SO SO ANNOYINGLY subservient to the celebrity/superstar culture. With greater stardom, comes greater entitlement and so what if Salman Khan ran over a few footpath dwellers or Sanjay Dutt lied about hiding arms? They'll get preferential treatment cos their films are amazeballs blockbusters.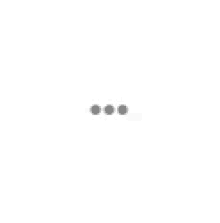 10. When Bollywood blatantly plagiarised. 
Thodi si to lift kara de!
Anurag Basu's latest movie Jagga Jasoos has claimed to have been 'inspired' by Tintin, with some blogs suggesting the similarities too uncanny to overlook. Basu's earlier movie Barfi! also starring Ranbir Kapoor, was claimed to have been a mix of French film Amelie, Ben Affleck's Gone Baby Gone and featuring various skits from Chaplin and other popular movies. These are only the tip of the iceberg, where DVDs are shared with the actors instead of a script. But that's fine I guess.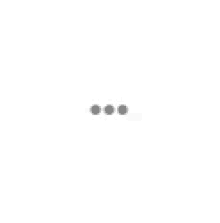 Bollywood has quite shamelessly endorsed a lot of dick behaviour, and legitimised it by showing it as chalta hai in their films. That's something that needs to change, and they need to act now!