Mumbai - This city holds different meanings for different people. For some it's the city of dreams, for others it's the city that never sleeps. But for us foodies, it's the delicious food and the uber cool restaurants that make Mumbai our favourite.
We've all heard of places like Cafe Mondegar, Leopold Cafe, Natural's and Kala Ghoda Cafe, and when in Mumbai, we've made it a point to visit these places. But we're also bit by the bug to try new things and explore. Which is why it's always a good thing if we have a list of new places to visit, to refer to. And, for that very reason, we've come up with a list of new restaurants for you to try on your next visit to Mumbai.
Here are 21 new restaurants in Mumbai that are a must-visit on your next trip to this city:
1. Kaitlyn's Beer Garden
Rustic interiors, great food, along with amazing variety of beers to gulp it down with, this restaurant has it all. So grab your friends and get high on food, beer and life!
Location: 201-202, Khan House, Hill Road, Bandra West
Meal for 2: ₹1800 (with alcohol)
We recommend: Barbeque Chicken Wings, Kaitlyn's Beer Garden Special Pizza, Brownie with Beer Sauce

2. Lima
Did you know there are restaurants that serve South American cuisine? Don't believe us, well go to Lima and see (or rather taste) for yourself. Thank us later!
Location: 2 North Avenue, Maker Maxity, Bandra Kurla Complex, Mumbai
Meal for 2: ₹1500 (with alcohol)
We recommend: Sea Bass Ceviche, Grilled Chicken Liver with Andean herb Chimmichurri, Dark Chocolate Mousse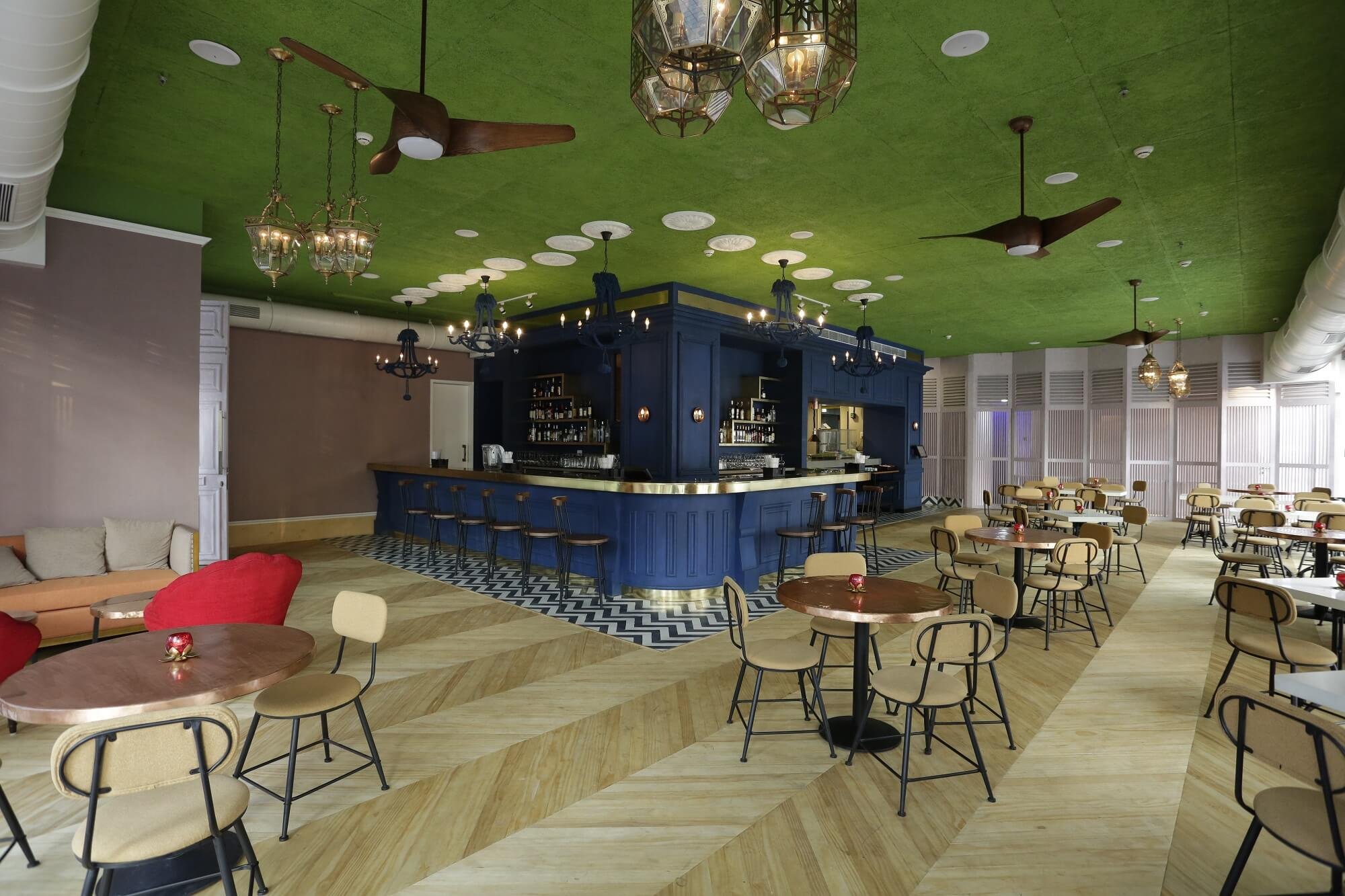 3. Menchie's Frozen Yogurt
How great would it be if you could fill your cup of frozen yogurt yourself and add as many toppings as you want according to your taste and liking? Menchie's gives you this unique opportunity. Time to go crazy!
Location: Shop 1/6, Shyam Vihar, Near Khar Telephone Exchange,, Khar Pali Road, Khar, Mumbai
Meal for 2: ₹400
We recommend: Chocolate Raspberry Yoghurt, Banana Strawberry Yoghurt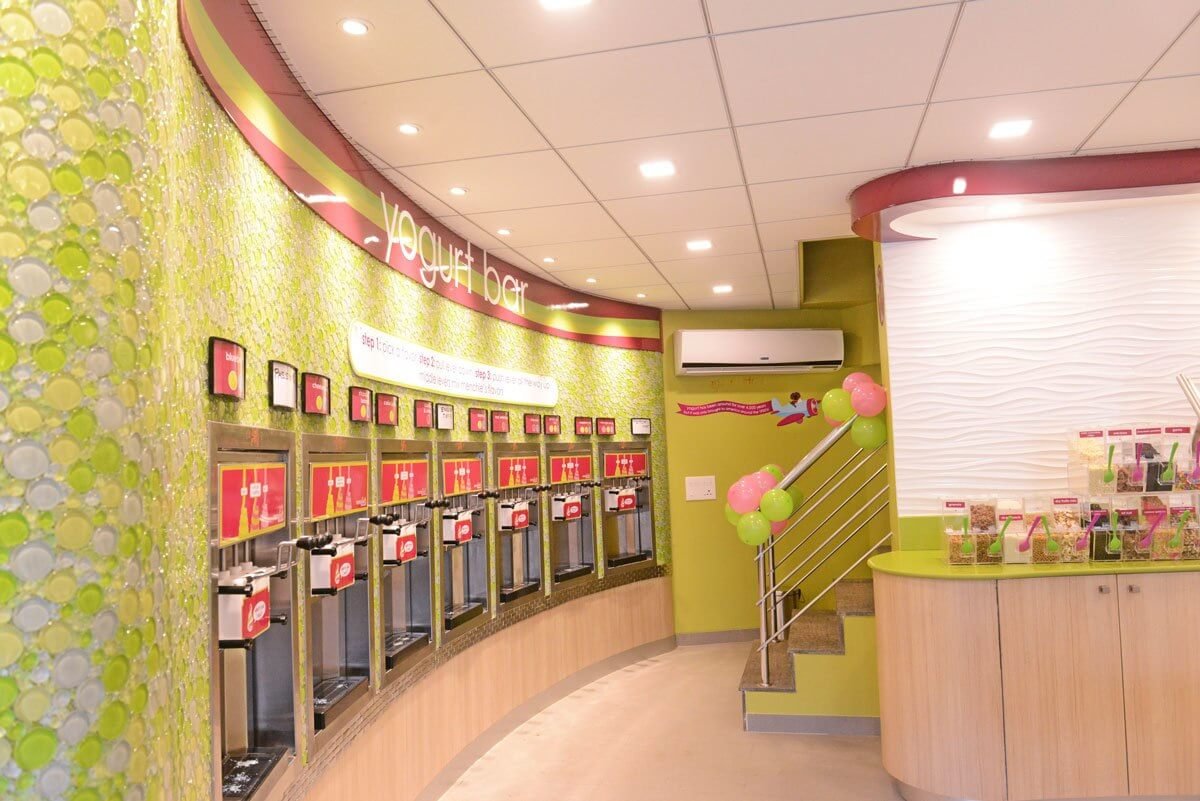 4. MRP - Modern Asian Bistro
Games, food, booze and music - what more can one ask for a perfect outing with friends? This place will become your adda, trust us!
Location: 20, Dharamputra, Pritam Estate, Dadar East, Mumbai
Meal for 2: ₹1200 (with alcohol)
We recommend: Cilli Oil Coca, Paneer & Mushroom Satay, Molecular DSLR (drink)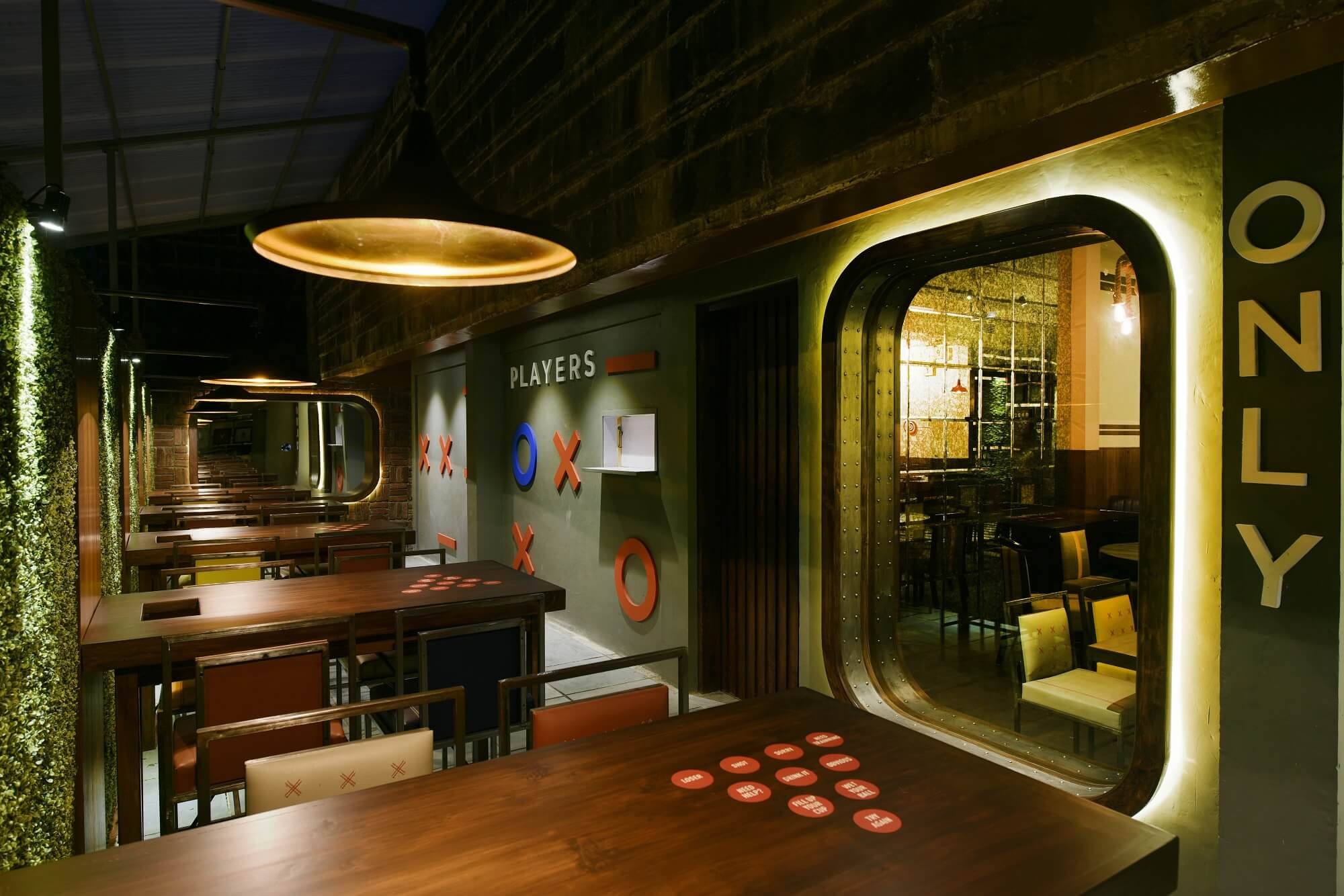 5. MYX
If you're looking for a place to take your girl for a dinner date, then look no more. MYX's ambience and interiors, along with the exceptionally tasty and innovative food, make it the ideal date spot.
Location: Ground Floor, Navratan Apartment, A.B. Nair Road, Near Juhu Post Office, Juhu, Mumbai
Meal for 2: ₹1200 (with alcohol)
We recommend: Spinach and Ricotta Ravioli in Pesto Sauce, Crispy Mozzarella Shells, Truffle Edamame Risotto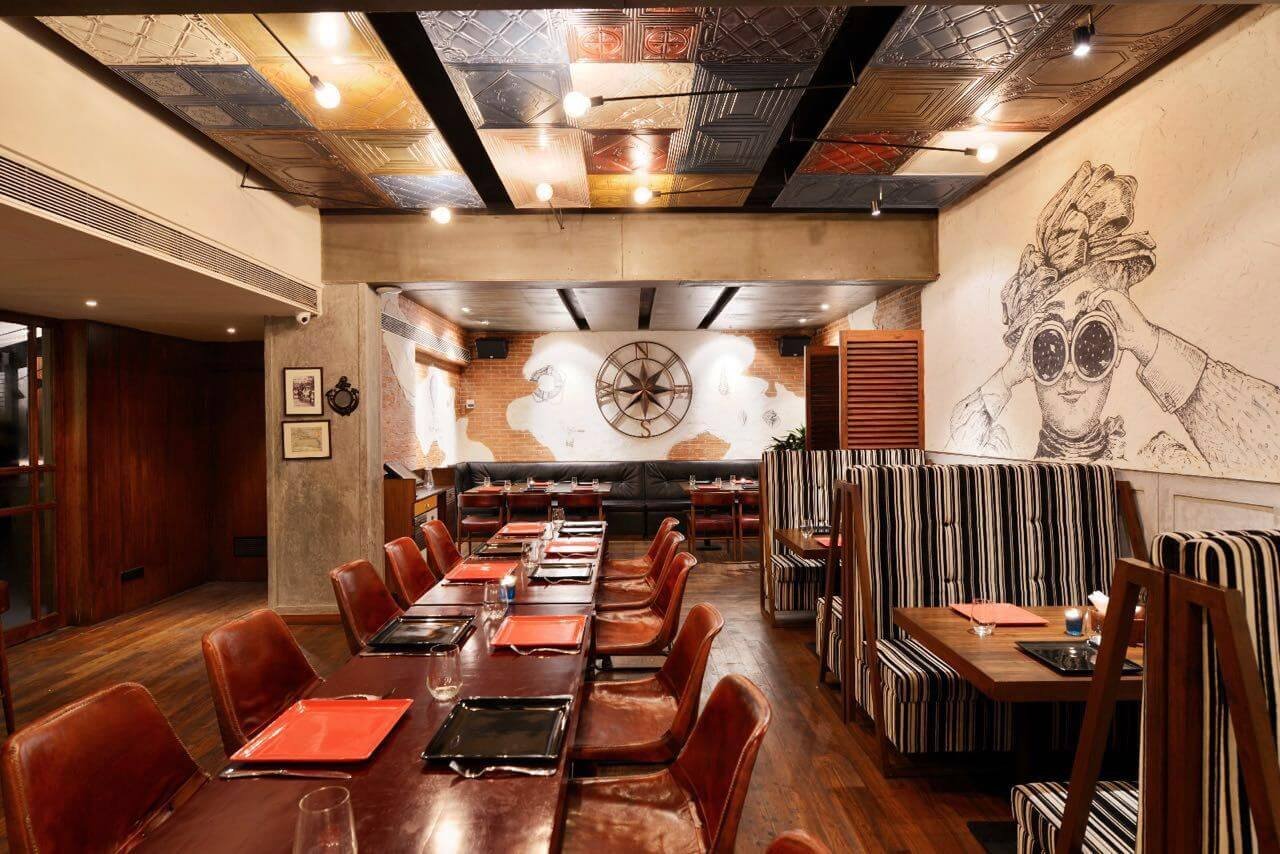 6. R'Adda
You're always on the lookout for new hangout spots in the city and this place ticks every box. Contemporary and youthful interiors, exceptionally innovative food and sheesha - what else do you want?
Location: Ramee Guestline Hotel, 462, A B Nair Road, Juhu, Mumbai
Meal for 2: ₹1200 (with alcohol)
We recommend: Pav Bhaji Fondue, Chicken Wings, Herbal Cocktail, Crispy Chicken Burger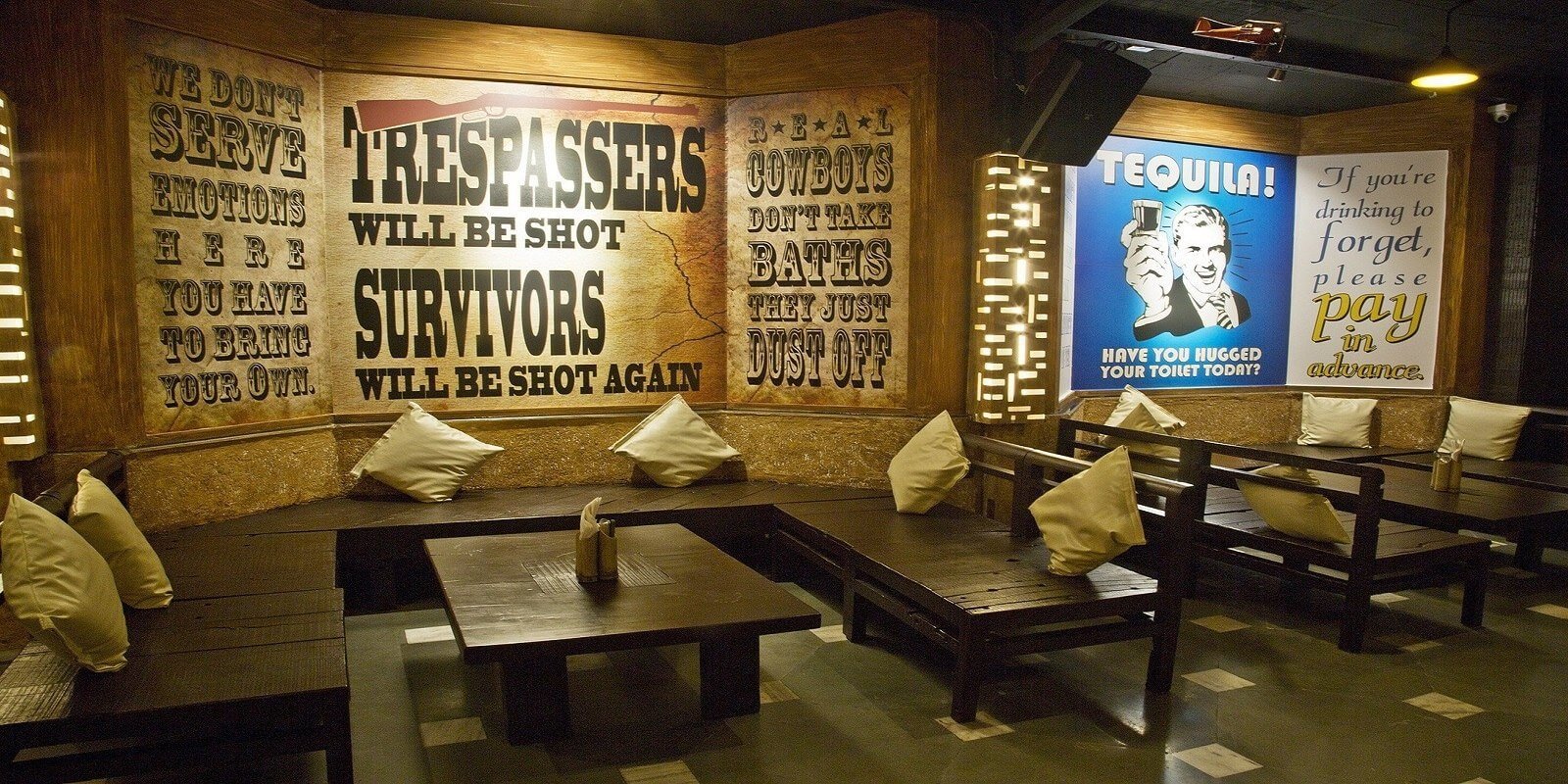 7. Soda Water
Cheap alcohol, great food, peppy music and cool ambience - what more can you ask for a party night? It's perfect!
Location: Floor 8, Blue Wave Building, Off New Link Road, Andheri West, Mumbai
Meal for 2: ₹1100 (with alcohol)
We recommend: Soda Water Fries, Pahadi Paneer, Veg. Thin Crust Pizza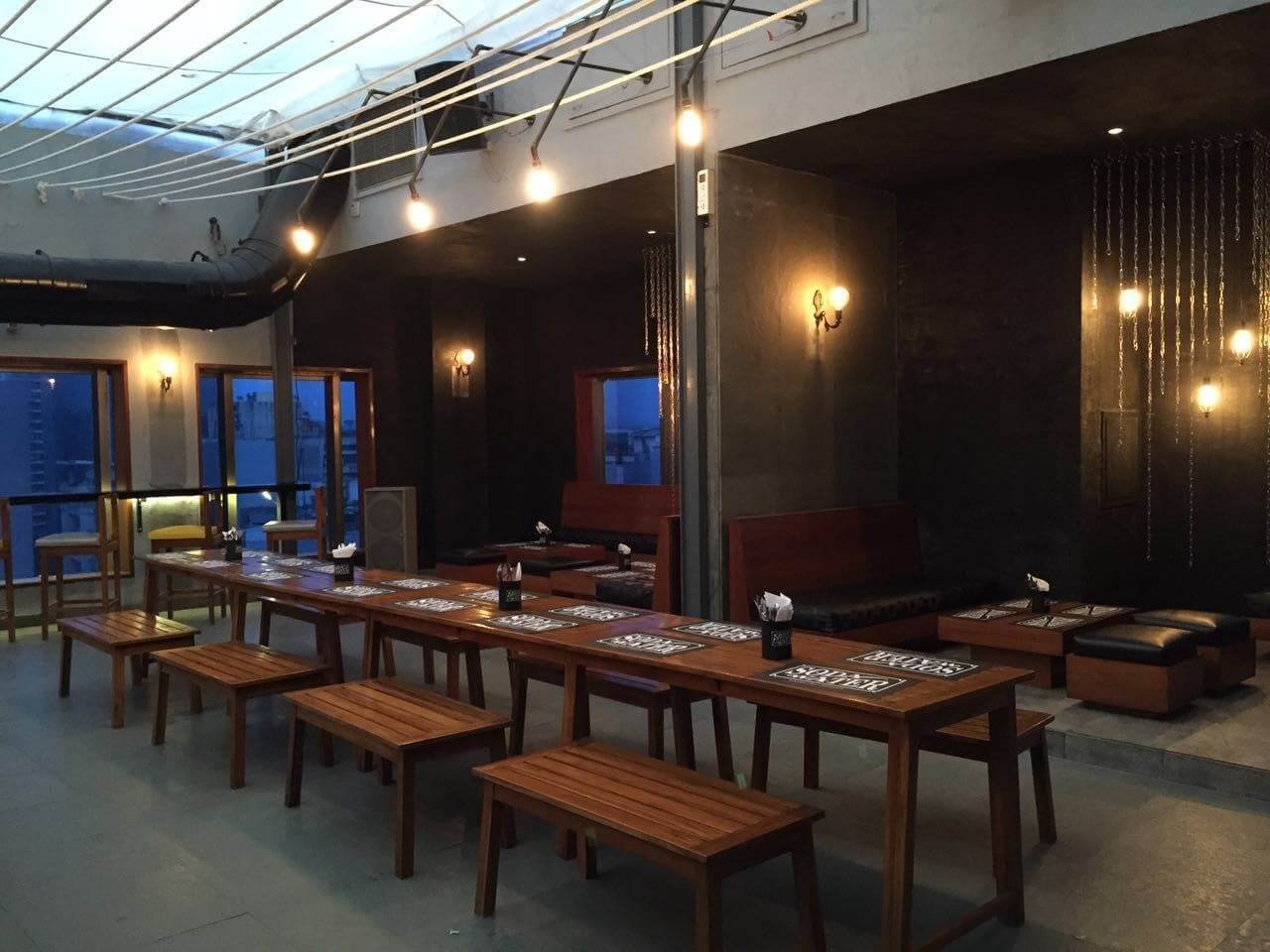 8. The Village Shop
A quaint cafe to spend time with your partner, or alone with a book, this place will become your favourite in just one visit. The food is absolutely mind-blowing. Go now!
Location: 53, Serpis Villa, Chimbai Road, Hill Road, Bandra West
Meal for 2: ₹1050
We recommend: Walnut and Pesto Sandwich, Keema Pav, Mutton Stew, Almond Cake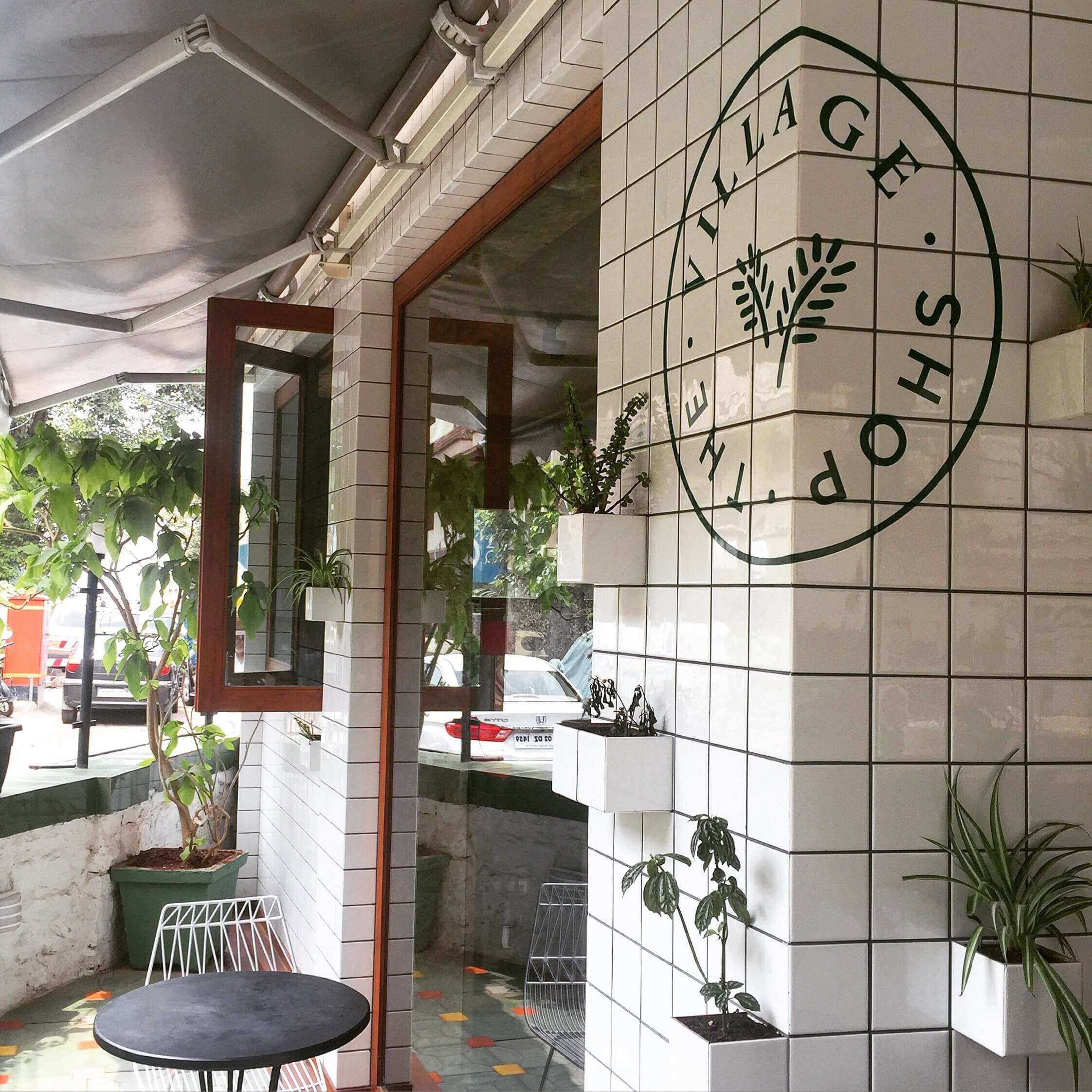 9. The WaterHouse Deli
This restaurant has everything you'd like for a good lunch with friends - delectable delights, rooftop seating and a unique water installation.
Location: 253, Near Om Shiv Building, Next to R-Mall, GB Road, Manpada, Thane West
Meal for 2: ₹1100
We recommend: Mongolian Chicken Satay, Fish and Chips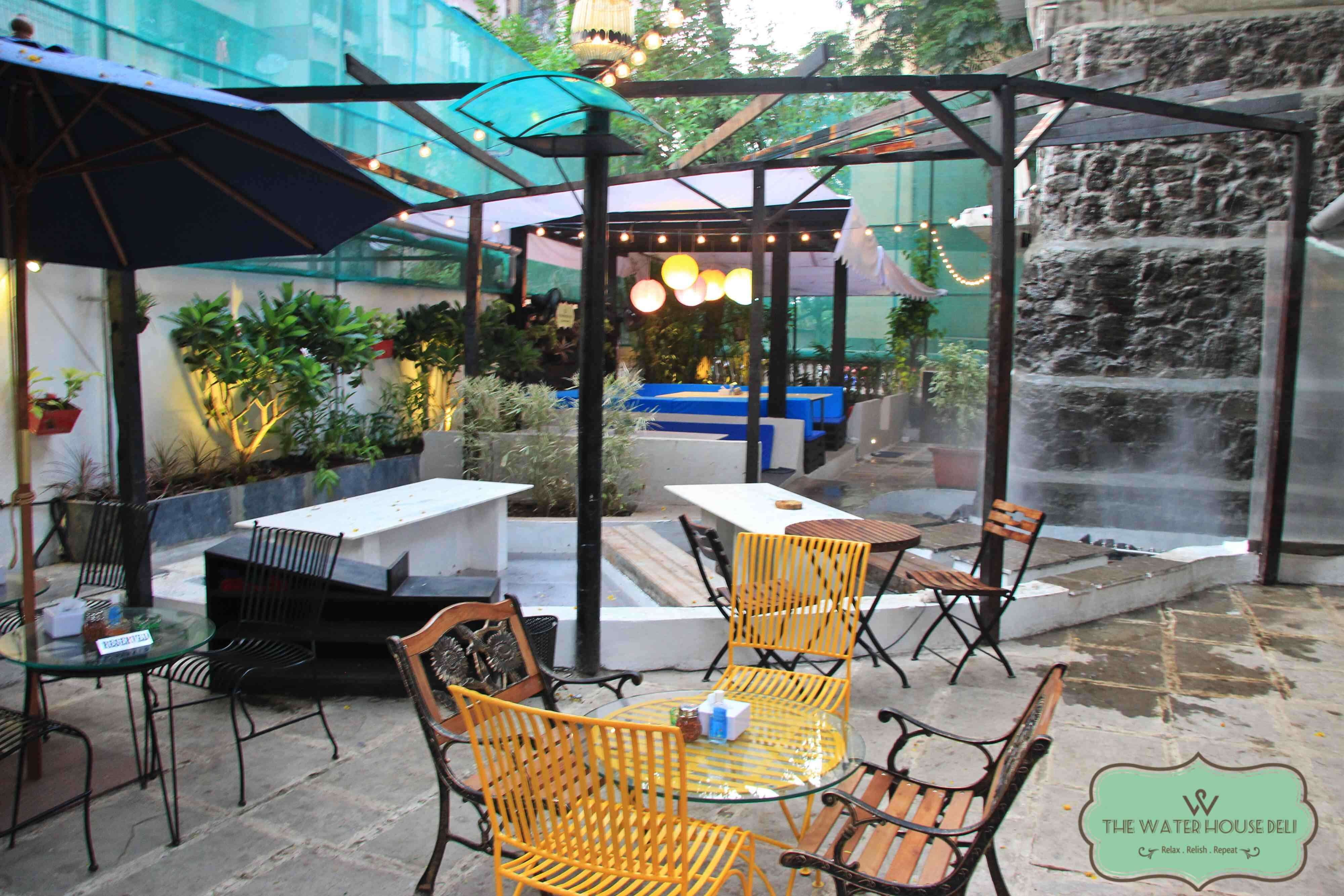 10. Bastian
With its rustic interiors, serene ambience and scrumptious food, this place is perfect for a date night. Great place for you to have meaningful conversations over food.
Location: B/1, New Kamal Building, Opposite National College, Linking Road, Bandra West
Meal for 2: ₹2500 (with alcohol)
We recommend: Animal Prawns, Lobster Rolls, Crème Brûlée Cheesecake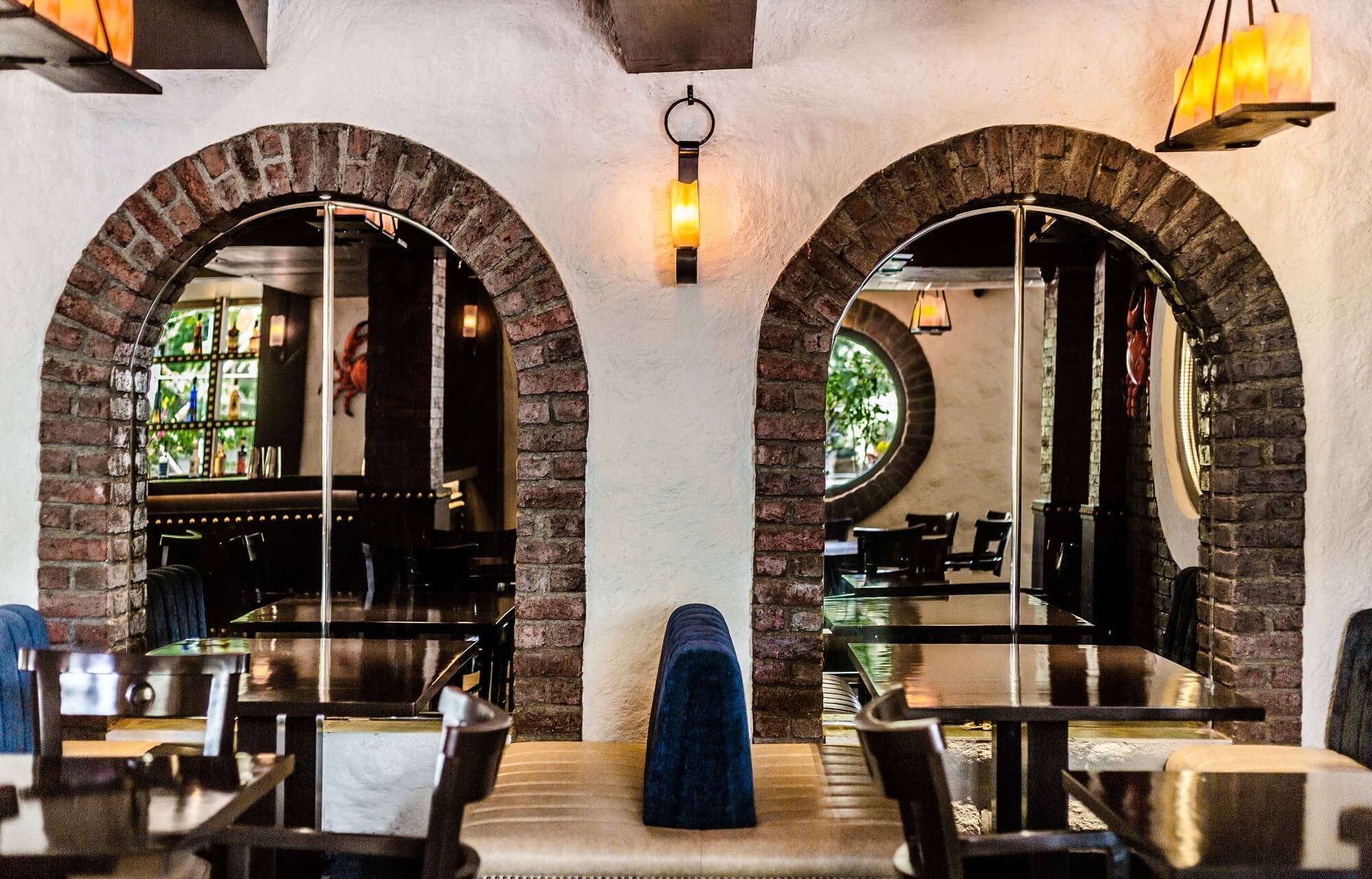 11. Cafe Basilico
The food here looks really good, and tastes even better. It's perfect for a breakfast or lunch date and doubles up as a party haven in the evening.
Location: Ground Floor, Eternia Building, Opposite Mamagoto, Hill Road, Bandra West
Meal for 2: ₹1550
We recommend: Caesar Salad, Cream Cheese Bagel, Conchiglie Pasta, Mac & Cheese, Char Grilled Veg & Herb Lasagna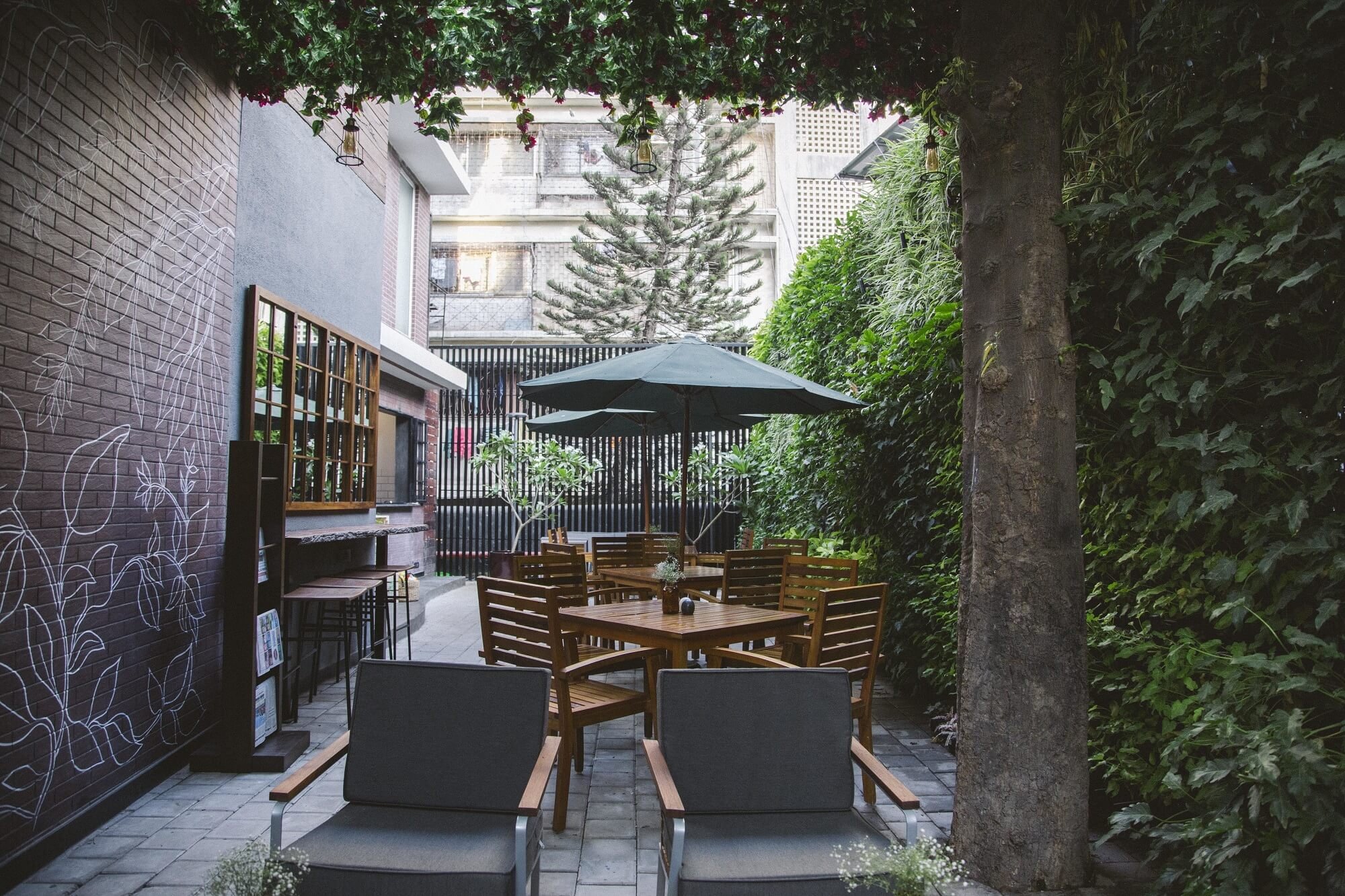 12. Chai Pe Charcha
Quirky interiors, amazing varieties of chai, and tasty food to complement it, make this place the perfect spot for meaningful conversations.
Location: Shop 4, Prabha Vinayak Building, Near Prabhadevi Mata Mandir, Prabhadevi, Mumbai
Meal for 2: ₹200
We recommend: Variety of Tea, Cheese Parantha, Aloo Parantha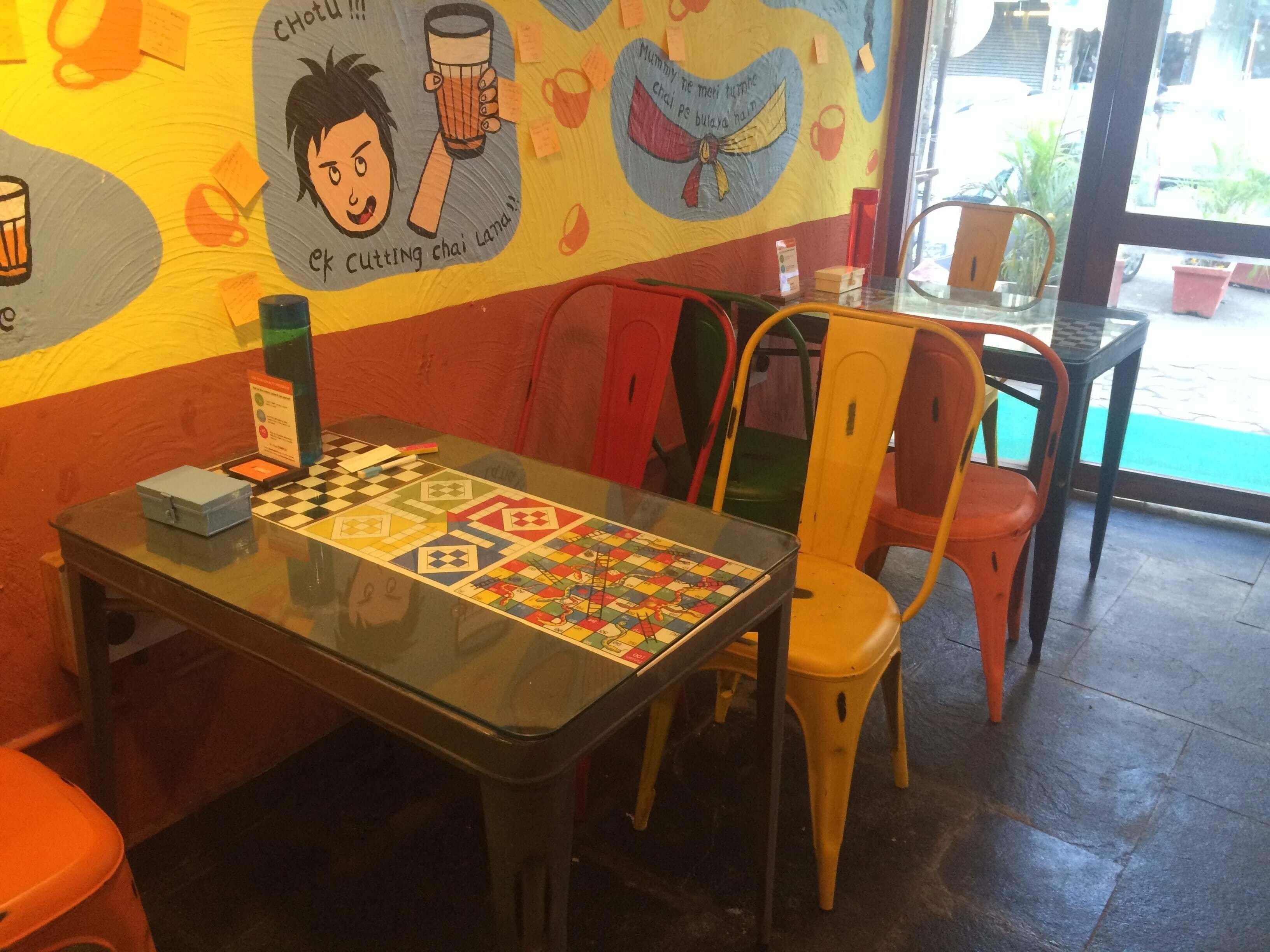 13. Foodarto
If you've always wanted to try bao, then this is your place for it serves different types of this Chinese delight and they're all so finger-licking good!
Location: 12 A New Kamal Kunj CHS, 15th & 33rd road, Near Bru World Cafe, Linking Road, Bandra West
Meal for 2: ₹800
We recommend: Pesto Baola, Potato Tornado, Pull My Pork, Pear Ganache Bao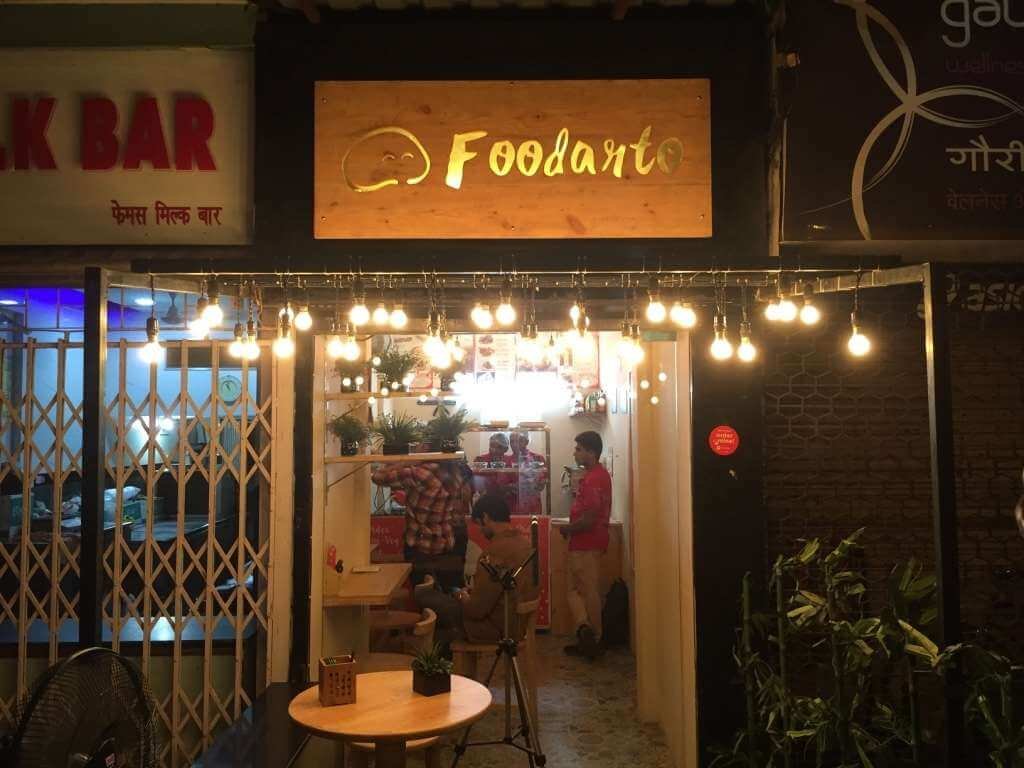 14. Global Culture
If you're a fan of buffet, then add Global Culture to your must-visit list. Try lip-smacking dishes from different international cuisines and experience foodgasm at its best.
Location: A1-2, Moraj Palm Paradise, Sector-17, Off Palm Beach Road, Sanpada, Navi Mumbai
Meal for 2: ₹1300
We recommend: Paneer Angara, Dahi Kebab, Mushroom Water Chestnut Cannelloni, Mango Rasgulla Cheesecake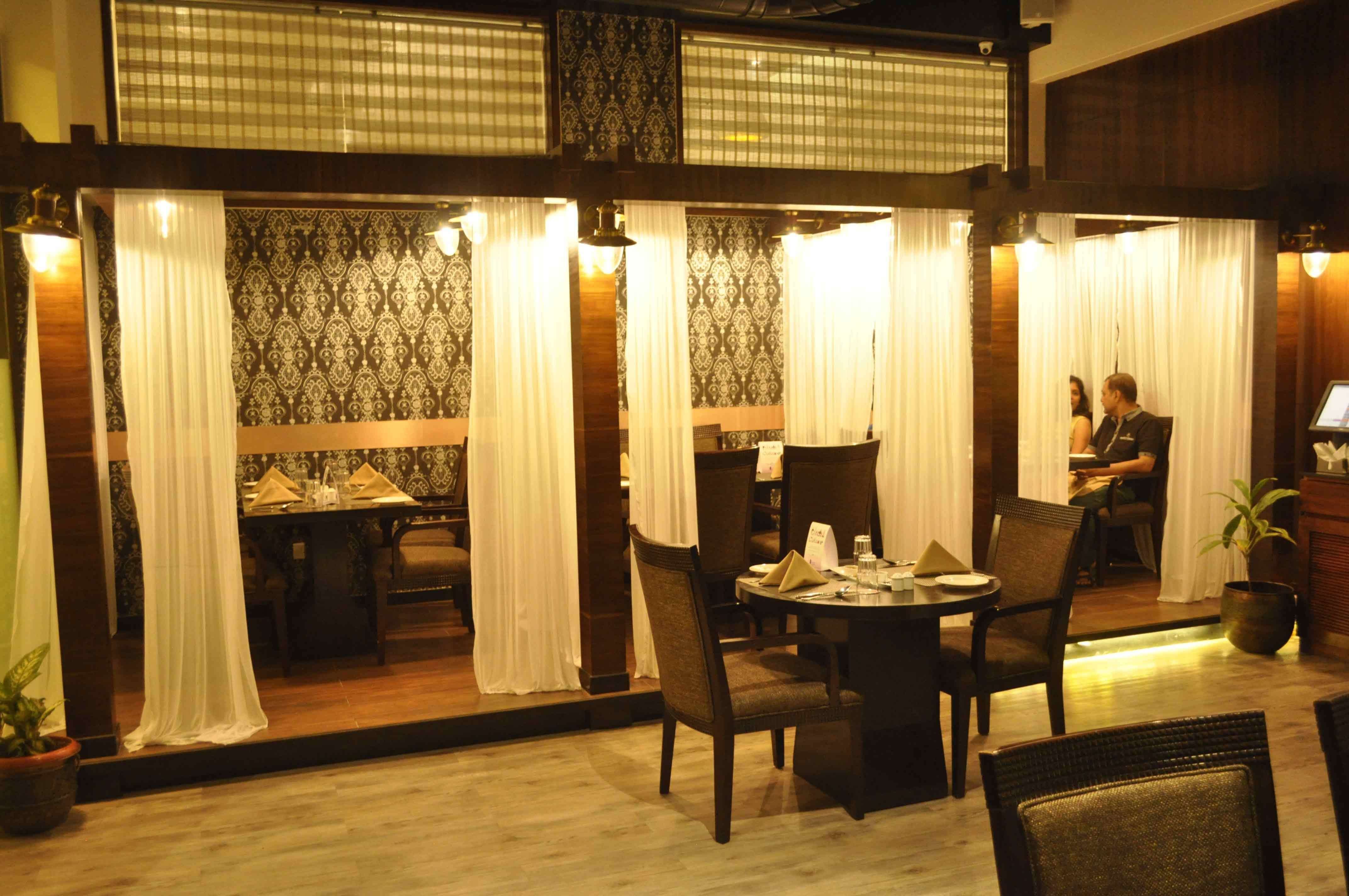 15. BAD Cafe
There are three levels to this place - the mind (library and community spot), the body (yoga and meditation studio) and the soul (cafe area). There's a story behind everything you see here! So get lost and discover yourself!
Location: 22G, Kapadia House, New Kantwadi Road, Off Perry Cross Road, Pali Hill, Bandra West
Meal for 2: ₹2500
We recommend: Hummus Platter, Zucchini Rolls, Kale Tempura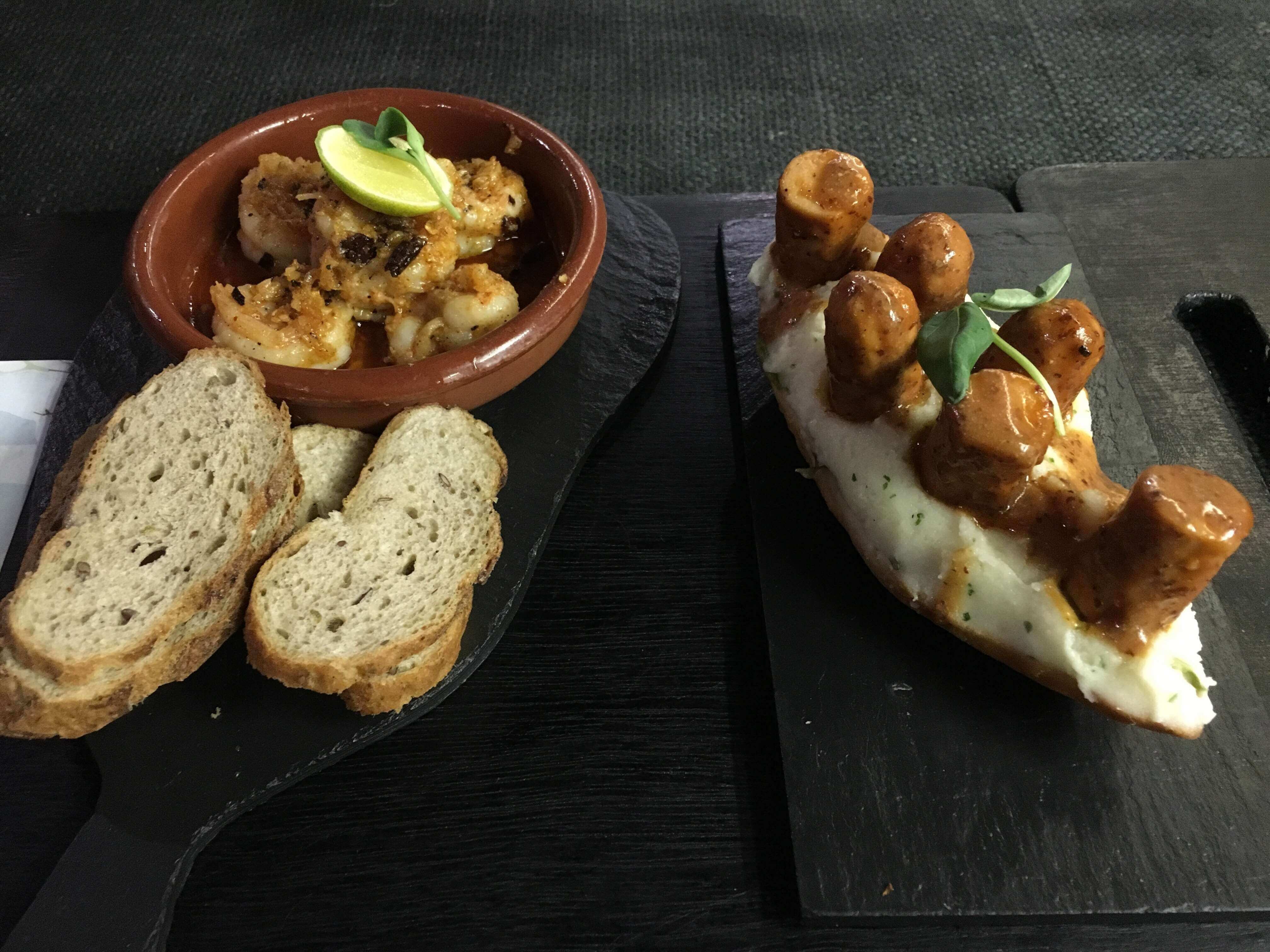 16. Nakshatra Village
Simple yet elegant interiors and mouthwatering delicacies, this place is perfect for a family dinner outing. And the best part? It's not too heavy on the pocket either!
Location: Opposite Mega Service Center, Khambalpada, Dombivali East, Mumbai
Meal for 2: ₹1000
We recommend: Corn Cheese Balls, Veg Gold Coin, Biryani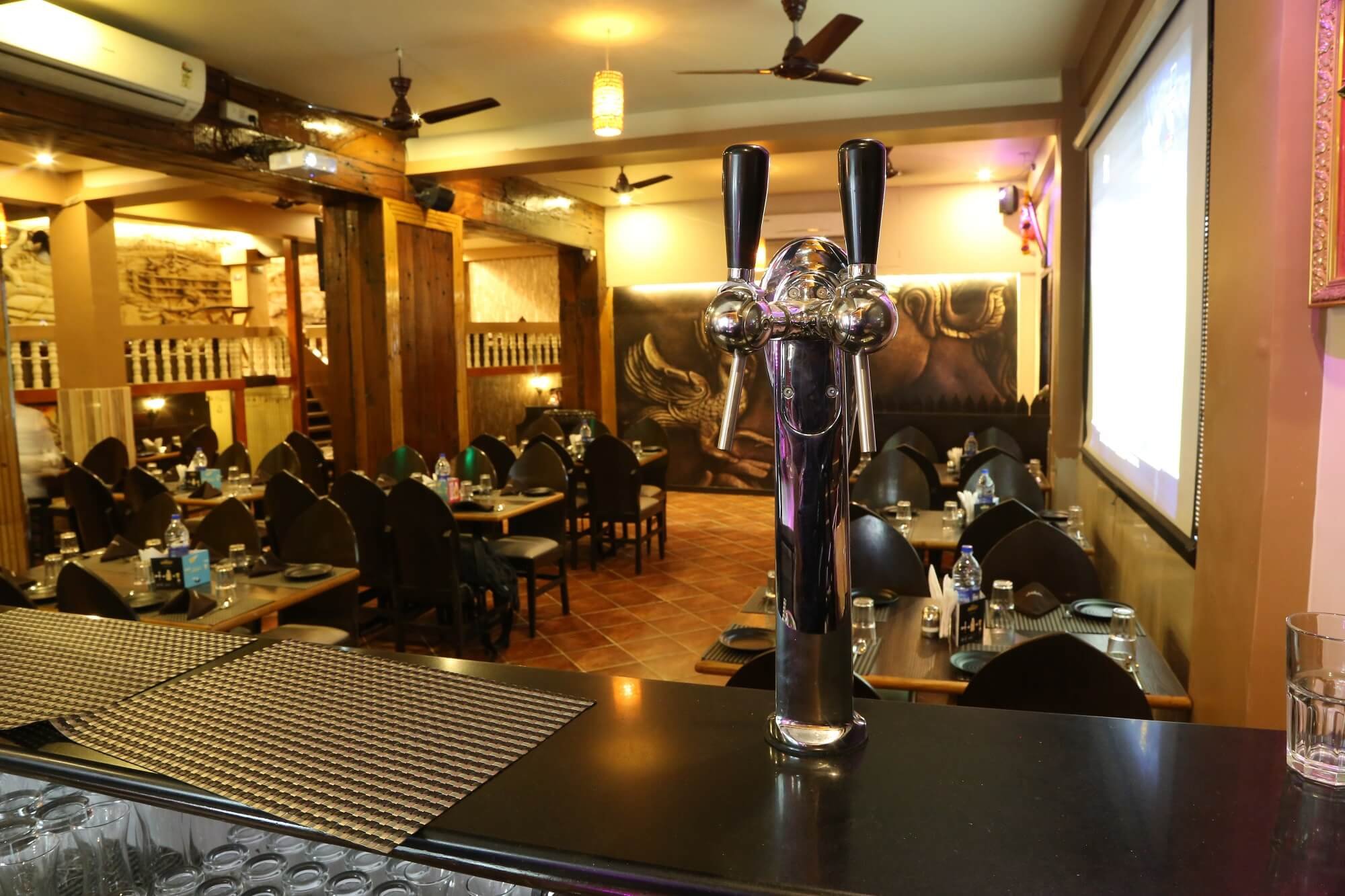 17. Blue Pot
Continental, Italian, North Indian and Seafood - all under one roof. Add to that the option of buffet and you're gonna end up with a really heavy tummy. Well, we warned you!
Location: 6, Town Centre, Andheri Kurla Road, Sakinaka, Mumbai
Meal for 2: ₹1000
We recommend: Fish Fingers, Nazakat-E-Murg Kebab, Prawns Peri Peri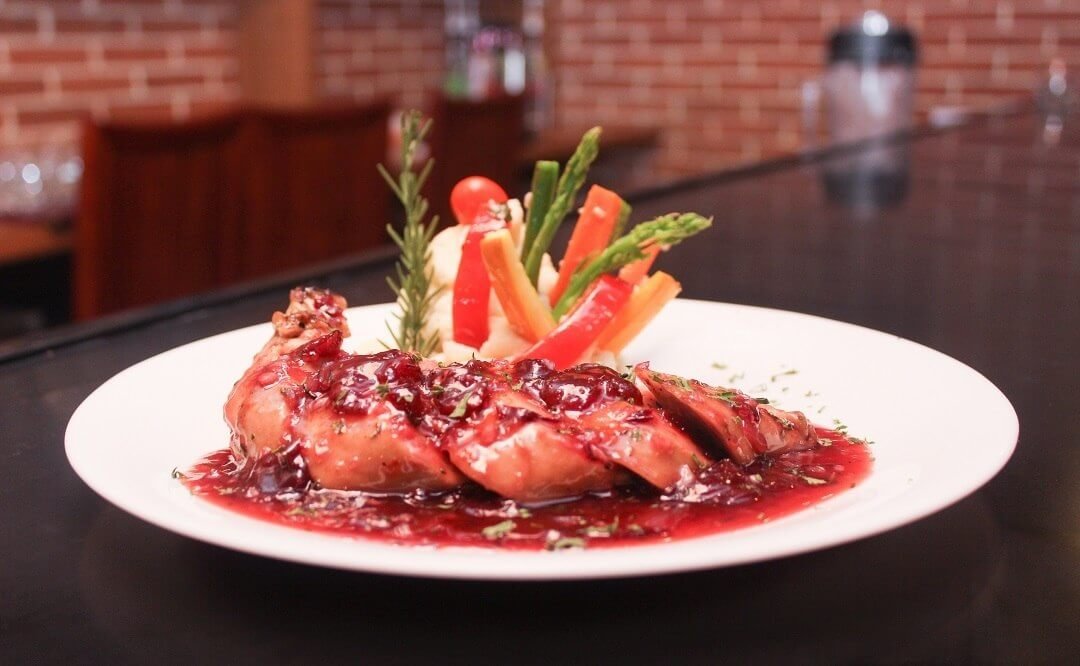 18. B Desi
Every dish served here has some desi twist to it and that's what makes it unique and a must-try. We especially recommend the innovative cocktails.
Location: A1-2, Ground Floor, Moraj Palm Paradise, Sector 17, Sanpada, Navi Mumbai
Meal for 2: ₹1000
We recommend: Grilled Prawns, Bawa Chicken Burger, Kulcha Margarita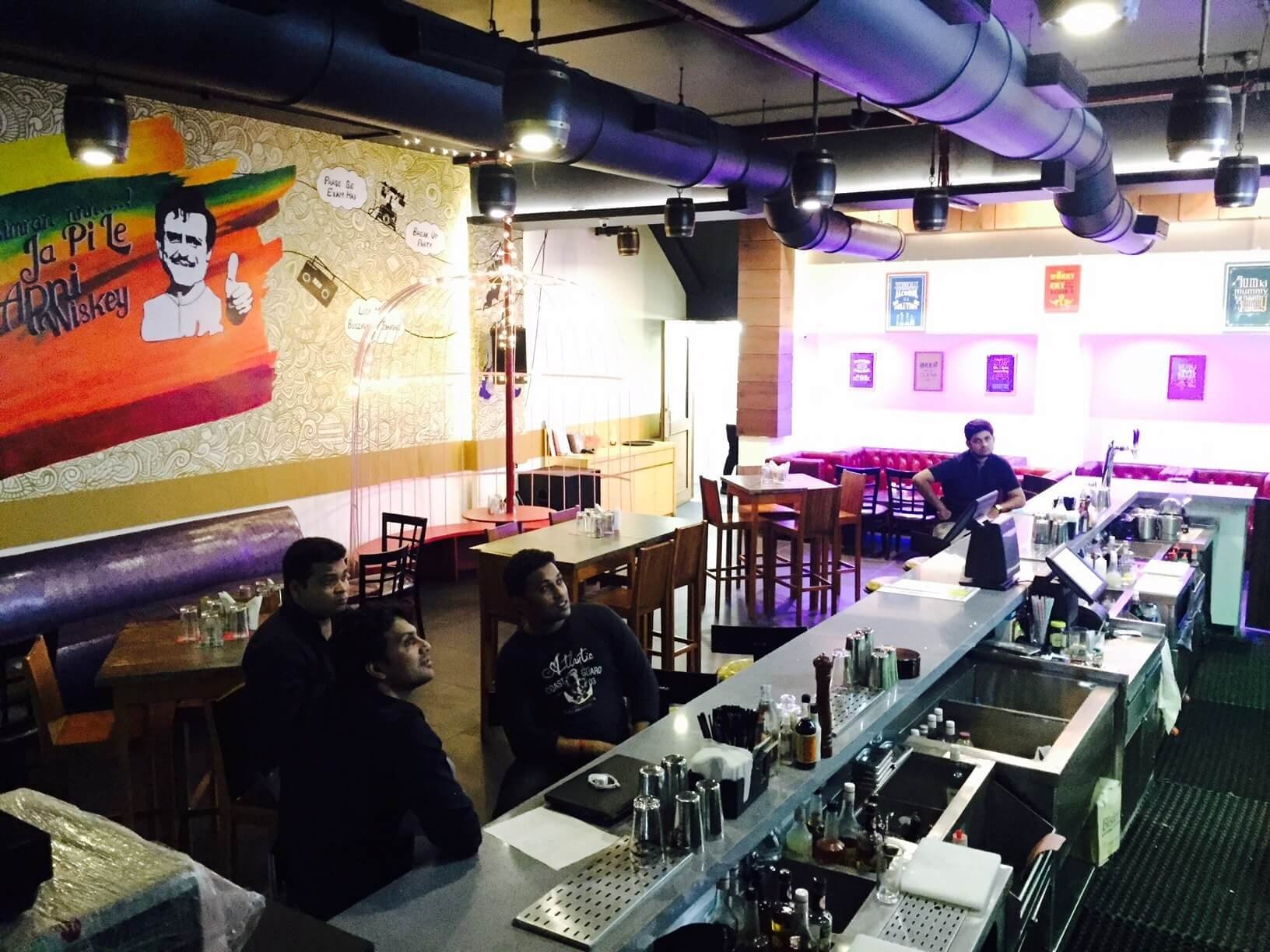 19. Casa Di Fumo
Vegetarians rejoice! Casa Di Fumo serves only veg food, and the food is oh so delicious! Ideal family dinner spot, this one.
Location: Bungalow 96, Aram Nagar, Part 1, Versova, Andheri West
Meal for 2: ₹700
We recommend: Paneer Chilly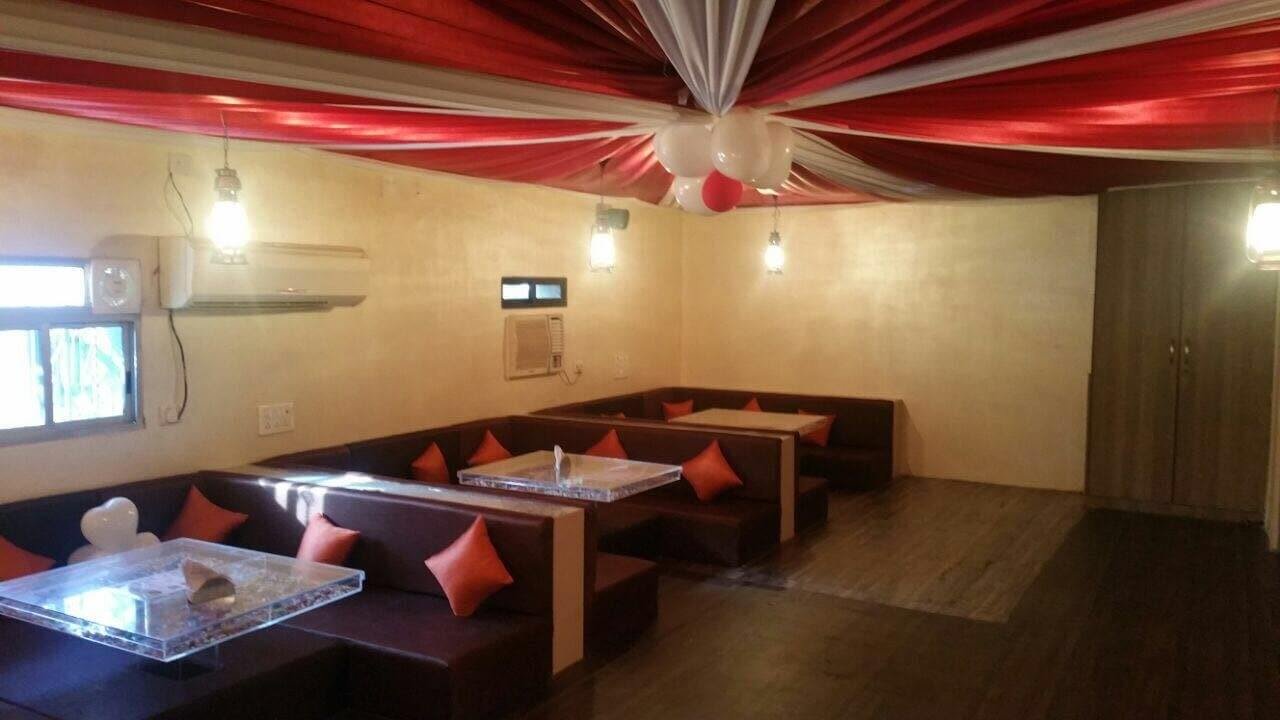 20. AnnCensored
Colourful umbrellas hanging from the ceiling, quirky seating area and innovative food - what else can you ask for? Your evening out with friends is guaranteed to be a bomb!
Location: C Wing, Trade World, Kamala Mills, Tulsi Road, Senapati Bapat Road, Lower Parel, Mumbai
Meal for 2: ₹1500
We recommend: Buffalo Chicken Wings, Chicken Bomba, Chicken Chilli Kulchas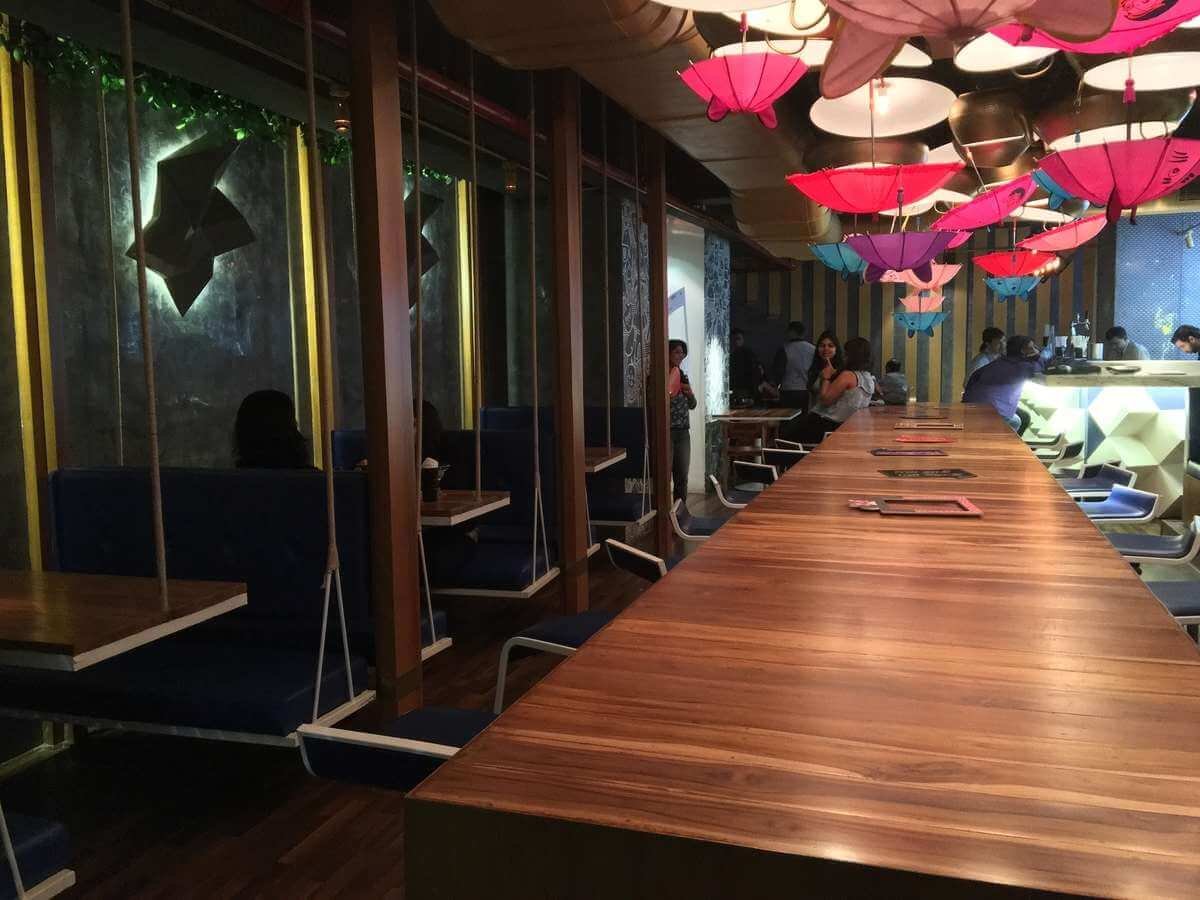 21. The Koffee Works
What's better than coffee and tasty, sweet nibbles to go with it? If you love desserts, you're gonna love this place even more.
Location: Shop 55, Tiara Complex, Sector 13, Kharghar, Navi Mumbai
Meal for 2: ₹350
We recommend: Filter Coffee, Walnut Brownie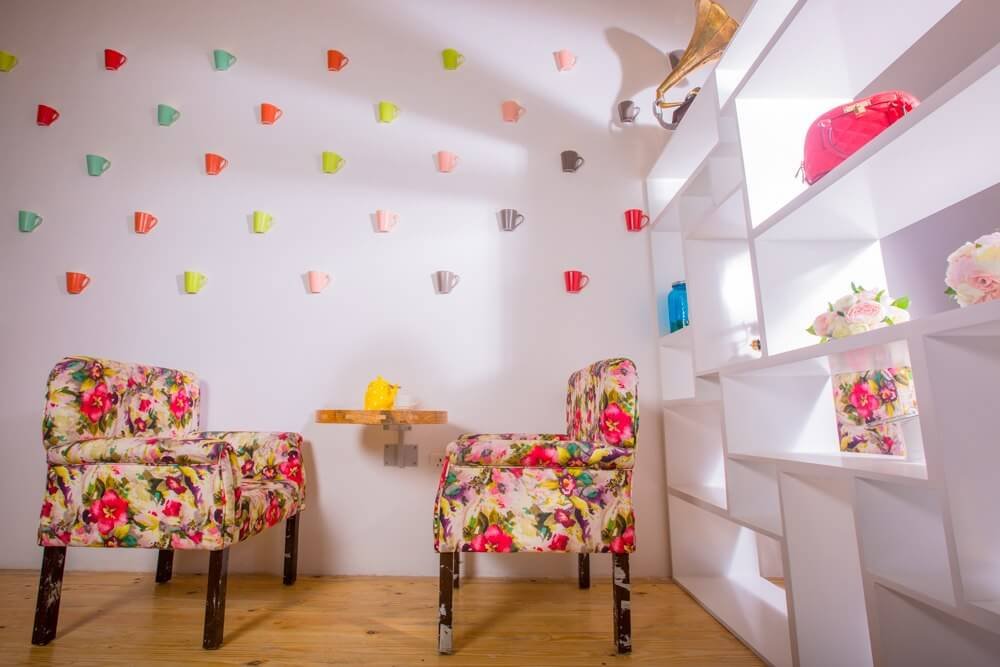 Well, then pick up that lazy ass of yours and get going!