In the end, it all boils down to how much you loved and how much you were loved by all the lives you touched. For Ben Ellis - a high school teacher struggling with cancer - it was one of the most blessed days of his life when all his students showed up at his window to give back the love he had given them in all the years that he taught them. 
As a show of support for their teacher during his difficult times, over 400 students and faculty members gathered outside Ellis' house to sing songs of worship, as he sang along from his window.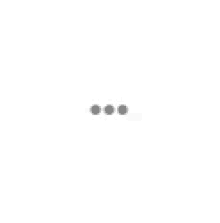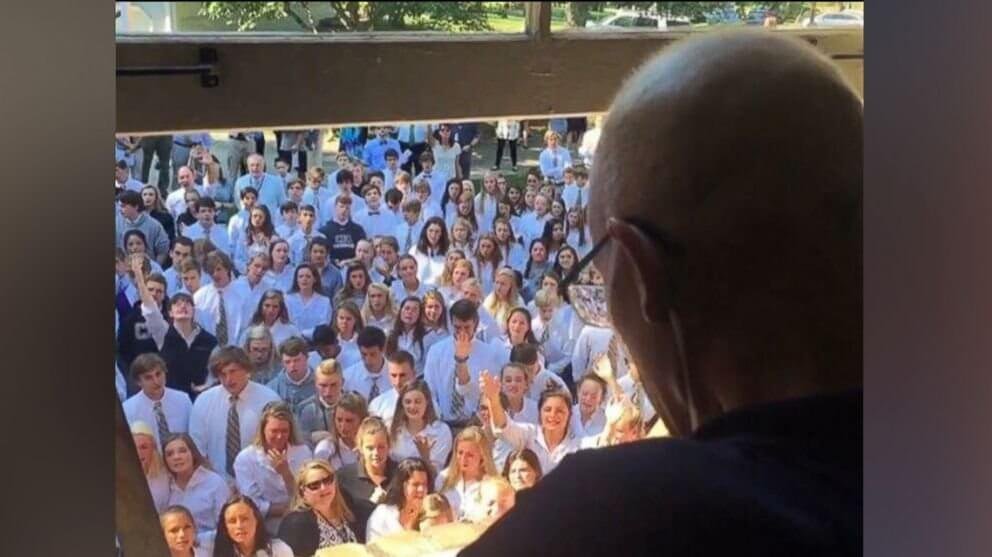 Ellis - who teaches Latin and Bible at Christ Presbyterian Academy in Nashville - has been diagnosed with an aggressive form of cancer. Even as his chemotherapy and radiation treatments go on, he was coming to teach because being occupied with work helped him through his illness. It was only a week ago that he had stopped coming to the school. 
The favourite teacher of all his students, Ben Ellis loved singing prayers with everyone, and the students at the school were missing him. So the headmaster had a plan that everyone would drive to his house to show how much they all love him.
"Ben has loved us well. Stop what you're doing, load up the buses. We're going to his house to worship with him": said Nate Morrow, the school's headmaster.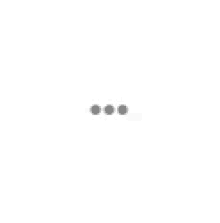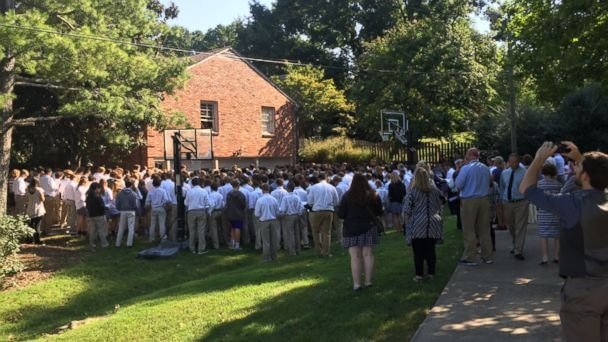 The video in which the students are singing "Holy Spirit You are Welcome Here" was first shared by country star and musician Tim McGraw. Visibly overwhelmed by the love from his students, Ellis' faith in god got even deeper."I believe now more than ever that God is good, and that he is with us", he said.
You won't be able to hold back the tears after watching this heartwarming video: 
Love is the best medicine!