Hey girls, do your boyfriend/male friend a favour this time by not buying him clothes for his special day. He doesn't need more clothes because he already has enough in his wardrobe that he doesn't even bother to wear. Instead here are 5 best PS4 games you can gift your gamer boyfriend/male friend, okay? Or still, if you're a gamer yourself, why not gift some to yourselves while the sales are on! 
1. Mega Man 11 : 1,995 Rupees 
If action packed games is what you like then Mega Man 11 is what you need to add to your collection right now. In this game, you will be playing the character of Mega Man. And, you need to stop Dr. Wily (the mad inventor) who has brainwashed friendly and useful robots into becoming murderous villains. Sounds like quite an adventure, right? You will have to fight deadly enemies through 8 different stages to finally be able to battle that one super-powered boss in the Castle. This just keeps getting enthralling. If you have played Mega Man in the past, I am sure you are wondering how are only 8 stages enough to sustain an entire game. Well, for your information, with each level the difficulty level also increases. You got to be fast, skillful, tactical and a pro at shooting to find your way. Also, you don't have to go through the levels in a sequence. You can choose any stage you see as fit. At the tap of a button you can either engage a power gear, which supercharges all your weapons, or a speed gear, which causes everything to move in slow motion. Nice! This game is definitely not a cake walk and to make things even more exciting you can hire a helpful bird that will pull you out of pits when you fall. That's not all, cute 3D enemies and modern art style makes this game even more enjoyable. Bringing back the icon of the '80s in such a convincing way, without getting rid of its original essence makes this game quite a hit. Are you ready for battle?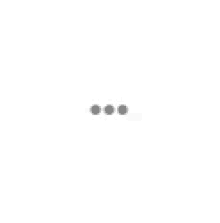 2. Marvel's Spider-Man : 3,820 Rupees 
This isn't the clumsy, funny Spider-Man we have all seen in the movies. You are going to be introduced to an experienced Spider-Man who is more masterful in fighting major crimes in New York City. That's exactly what we want to see Spider-man doing, right? You can swing across rooftops in Manhattan as much as you want and unlock multiple suits. This adventure game is going to make you feel like Spider-Man. The makers have made it a point to give both, Peter Parker and Spider-Man's story equal importance. This game promises an engrossing narrative, thrilling action and intense sequences that might just make you skip a heart beat. Marvel Studios and Insomniac Games have worked closely together to give you the perfect Peter Parker experience. Getting lost in an exciting adventure of an open-ended world is what makes this game even more exciting. Take my word for it. Of course, swinging around simply feels spectacular and Spider-Man makes it look so effortless and graceful. This superhero surely knows how to woo girls. The action sequences of this game are breathtaking and intense at the same time. The graphics are impressive and the story is compelling too. Tight controls, fluid movement, and a combination of slick, fun-to-deploy abilities elevates Marvel's Spider-Man to the hallowed halls of beloved superhero games.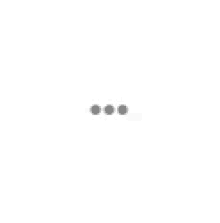 3. Detroit : Become Human : 3,394 Rupees 
Have you ever wondered what it would be like, if Androids did what humans do? Well, then we present to you a Neo-Noir thriller set in the near future city of Detroit, where Androids, who look exactly like humans beings have replaced humans in most tasks. The story of this game revolves around an unexplained incident that affects the Androids as some disappear, some behave unexpectedly and some show strange signs of emotions. *Goosebumps* In this game, you will be juggling between 3 characters across multiple chapters. Kara is a house maid who is required to take care of a girl named Alice. Connor, a police model, has to hunt down 'deviant' Androids and Markus, who is a carer model, believes Androids should share equal rights with humans. What makes this game a nail biter is the fact that at each point you will face choices and each choice that you make will be followed by a consequence. This allows you to change the tone and personality of the individual stories. Simply brilliant! You have to analyse situations, investigate crime scenes and search for clues and make decisions accordingly to get to the bottom of the problem. You'll feel like a Director as you guide each character through multiple story lines and paths to choose from. Will you survive or will you perish? Let's find out.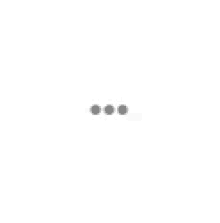 4. Shadow of the Tomb Raider : 3,459 Rupees 
In this game, you will be playing the character of Lara Croft who must master a deadly jungle and overcome terrifying tombs as she fights to save the world from a Mayan apocalypse. Exploring gorgeous worlds while surviving the deadliest place on Earth, Lara must use the jungle to her advantage before she gets outgunned and outnumbered by her enemies. You have to play this game smartly. Disappear like a jaguar, camouflage yourself in the mud and instill terror in your enemies who are creating chaos. The game play will constantly remind of Indiana Jones with action sequences that will give you an adrenaline rush. You will never come across a dull moment with this well-orchestrated roller-coaster ride. That's not all. The makers have also focused on Lara's character where she can be seen realizing the value of friendship and coming to terms with her own morality that gels together in a satisfying way. Get ready for the adventure of a life time.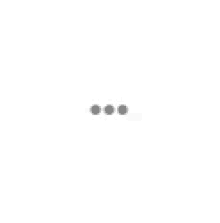 5. God Of War : 3,739 Rupees 
This action-adventure game is superb as it offers a detailed lush world that makes it wondrous to explore. In this game, Kratos and Atreus (Karto's son) come together and fight as companions and build on to their relationship which has had its ups and downs in the past. While a lot has changed for God of War, it still holds one of the most satisfying and entertaining combat systems in gaming. The story just adds more depth to an already excellent persona, Kratos. The almighty Kratos in this game seeks a quieter life after he fled Sparta, where death and destruction was caused by his hands but not his heart. After the death of his wife, Kratos and his son set on an adventure to lay her ashes at the largest peak in all the realms. This truly is a story worth experiencing, guys. Unlike its predecessor, this story takes time to unfold, so don't get all impatient because the payoff is definitely worth the wait. Furthermore, the visuals are astonishing and the level of facial details in the cut scenes is jaw-dropping, which makes it difficult to sometimes distinguish between cut scenes and the actual game play. Moving from Greek to Norse mythology, God of War also brings in some wonderful characters and creatures that are as entertaining as they are beautiful to look at. This game is definitely not for the weak hearted. I definitely want to be part of this mystical journey. What about you?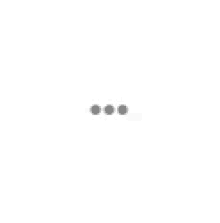 Games that true gamers will want to own!