Veteran Mukesh Kumar completed a wire-to-wire victory at the weather-shortened Panasonic Open India to claim his first Asian Tour title by one shot on Sunday. 
Kumar, who had a two-shot advantage heading into the third and final round, closed with a two-under-par 70 for a winning total of 10-under-par 206 at the USD 400,000 Asian Tour event, which was earlier reduced to 54 holes due to fog disruptions. Kumars victory, worth USD 72,000, made him the oldest winner on the Asian Tour at the age of 51 years and 126 days. 
Indian duo Jyoti Randhawa and Rashid Khan closed with matching 68s to share second place at the venerable Delhi Golf Club. Mithun Perera of Sri Lanka capped his third consecutive top-five finish at the Panasonic Open India after signing for a 70 to take fourth place on 208.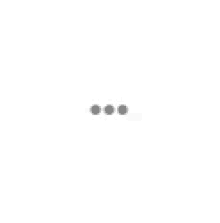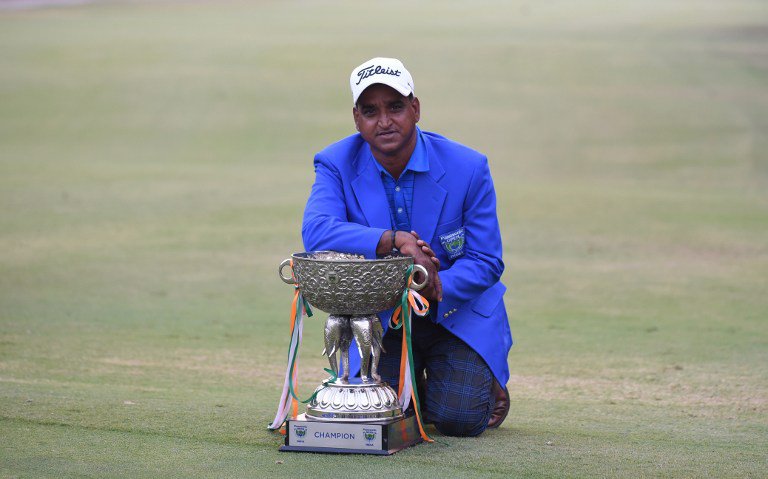 He is the only non-Indian to finish inside top-10 at the Asian Tour event, which celebrated its sixth edition this week. Kumar, who has won 123 titles on the PGTI circuit, was ecstatic to savour his careers biggest win at the Panasonic Open India. It was his first international win since turning professional 32 years ago. 
"I am very proud of myself. I have waited 32 years for this. This means a lot to me. It feels different from the 123 wins that I have had on the domestic Tour before. I have been wanting to achieve this," said Kumar, who marked his card with three birdies against a bogey. 
Kumar saw his lead reduced to one after dropping a shot on third. He bounced back with two straight birdies from seven to regain his two-shot edge but was caught up by a fast-charging Randhawa, who sank his fourth birdie of the day on 15 to tie the lead. Kumar, however, kept his cool by nailing a crucial 20-footer birdie putt on 15, which proved decisive as he regained a one-shot lead before returning with three straight pars to clinch victory.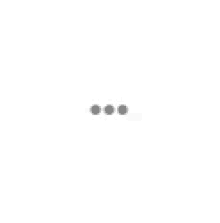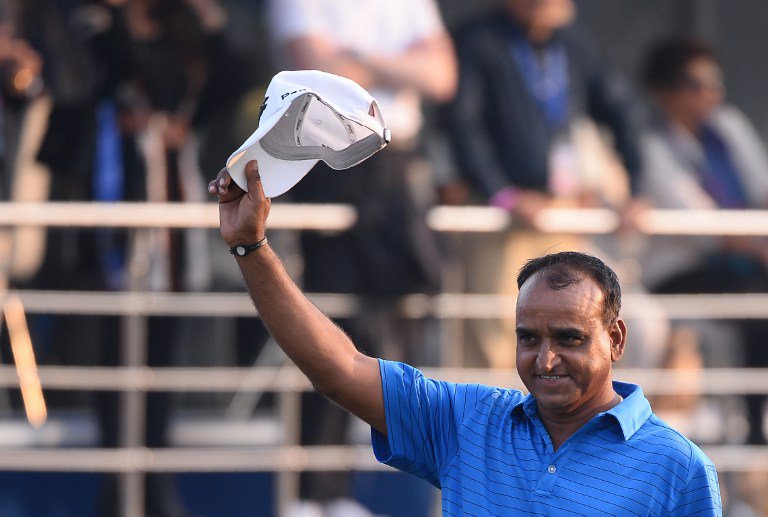 "The 20-footer that I made for birdie on 15 was the decisive putt for me. I knew I had a good chance after sinking that putt. I told myself I just need to par the last three holes. Even though I know Jyoti (Randhawa) was just one shot back and he has a good chance on 18 being a long-hitter, I didnt think too much about that. I just focused on what I need to do," added Kumar. 
Randhawa, who was bidding for a ninth Asian Tour win and a fifth at the Delhi Golf Club, tipped his hat to Kumar for being a deserving winner. 
"I am very happy for Mukesh. He played well for his first Asian Tour victory so hats off to him. Its great for him because its his first international win after so many years of playing on the local Tour. I did my best today. Maybe just one shot was bad but this is golf for you. As long as you do your best, its alright," said the 44-year-old, Asias number one in 2002. 
Feature image source: AFP