With the Lodha Committee seeking direction from the Supreme Court on appointment of former Union Home Secretary GK Pillai as observer to "guide" BCCI, the top brass of the board are unaware as to how the process of awarding nearly 100 pending tenders will be carried out.
"From the media rights to Indian team's shirt sponsor deal, every pending tender process has been delayed. It is only adding to the confusion in the BCCI ranks. Around 100 tenders are pending mostly pertaining to the Indian Premier League which is just four months away," a worried BCCI insider told PTI today.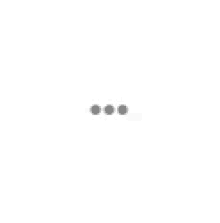 The Status Report that has been filed by the Lodha Committee today stated: "While the day-to-day administration of BCCI is presently carried out by the CEO and certain managers who assist him in this regard, there would be a need to appoint an observer who would guide the BCCI in its administration, particularly with reference to the award of contracts, transparency norms, audit, etc., for domestic, international and IPL cricket to be played hereafter.
"The committee recommends that G K Pillai, former Union home secretary be appointed as the observer, with a power to appoint auditor and all necessary secretarial staff, assistance and remuneration as may be determined appropriate by the committee," the report, filed through panel's secretary Gopal Sankaranarayanan, said.
While the BCCI had estimated around USD 4 billion from a lucrative 10-year media rights of the IPL which includes broadcast, digital and mobile domains, the other important contract that is up for renewal is the team's apparel sponsor deal.
"The apparel contract with Nike comes to an end in March, 2017. Now whether it's Nike or Adidas or Puma, any sports manufacturing company requires minimum six months to deliver consignments. These are some issues bothering the BCCI," said the source.
Feature image source: PTI