So that's how England's nightmare came to pass. At the end of day four in Chennai, one thought the worst was behind them, that they could go home for Christmas on the back of at least a draw. But an almighty meltdown on Tuesday meant that their dreary series would end on a drearier note. Ravindra Jadeja came up with a near one-man show to dismantle England in under two sessions -- he was involved in 9 of the 10 wickets that fell.
And so the England jinx was broken, in style.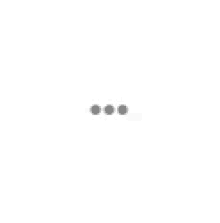 Here are the takeaways from what was a completely dominating performance by India.
1. Ashwin's emergence as a world class all-rounder
Yes, he had scored Test centuries before this series even began. Yes, he was No. 1 on the ICC rankings for all-rounders for a while. But this was the series that established Ashwin's position as a world class all-rounder. Against a tough opposition, in tough situations, Ashwin's batting often came to India's rescue. He displayed remarkable consistency, scoring four half-centuries in the seven innings he played. Kohli singled out India's lower-order batting as the biggest plus from this series and Ashwin was at the forefront of it.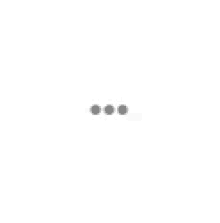 And Ashwin's bowling? A class apart, as usual. On pitches that were not rank turners (more on that later) Ashwin's repertoire was in full view -- the drift, the ability to fool the batsman with the dip and the variations in speed. The ball to dismiss Moeen Ali in Mohali was a perfect example of that -- the loop imparted by the back-spin made a Moeen think it was a tossed-up overpitched ball, but it fell short and he ended up lobbing it to mid-on.
He finished the series with 306 runs at an average of 43 and 28 wickets to go with that -- the most by any bowler in the series. He joined an elite company with those numbers.
Ravi Ashwin becomes the 5th player to score 300+ runs & take 25+ wickets in a Test series. Others:Giffen,A Faulkner,Benuad,Botham #INDvENG

— Umang Pabari (@UPabari) December 19, 2016
It's not often one can emulate the likes of Ian Botham.  
2. India's ability to win on non turners
When South Africa toured India last year, they were the No. 1 team in the world. At a time when Test teams don't really travel well, the Proteas were the only team doing well abroad on a consistent basis. And India thrashed them to win 3-0 in the four match series. 
But there were caveats attached to that win. The pitches turned from day one. Nagpur's track was even declared "poor" by the ICC. While it's alright to exploit home advantage in Tests, every time India won convincingly there were questions raised about winning on 'doctored' tracks.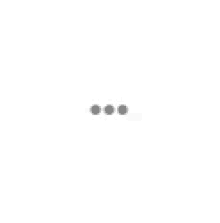 Fast forward a year and there are no caveats attached to the thrashing that has been handed out to England. 4-0 in a series where all the pitches were sporting, giving both sides an equal to win. 4-0 in a series where all but one of the five matches went to the fifth day. The pitch in Rajkot for the first Test was more English than it was Indian. The pitch in Chennai for the final Test was a flat batting pitch for almost the entirety. But India had the weapons in their armoury to counter the conditions and emerge deserving winners.
The result? Deservedly pulling away at the top of the ICC Test rankings.
3. Bench Strength 
India's whitewash of New Zealand had a bit of a two-man-show feeling to it. It was Virat Kohli and Ravichandran Ashwin leading the pack. There were notable contributions from others, of course -- something that Kohli did not forget to mention at the end of the series. But against England, the number of players who stood out at various points in the series was more than remarkable.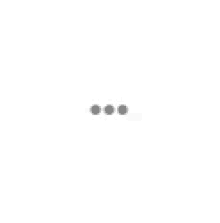 Jayant Yadav usurped Amit Mishra as the third spinner with his steady off-spin and wonderfully assured batting. Parthiv Patel, despite a few lapses with his glove-work, provided excellent back-up to Wriddhiman Saha -- he opened the batting thrice in the series and looked good every time. And the biggest positive of all has to be the emergence of Karun Nair. The man who replaced Ajinkya Rahane in the lineup, played an innings for the ages in Chennai. With 303 runs, he has now given the Indian think-tank a real headache over team selection for the next series. 
Injuries were not kind to India. There was news of an Indian player getting ruled out of the series almost every other day, towards the end of the series. But the team managed to cope with it all. And as Kohli continues to change his playing XI in every match that he has captained so far, he now has a solid squad of 15-16 players to pick from.
Which brings us nicely to..
4. Kohli's captaincy
That is now 18 matches unbeaten under Kohli's captaincy. Never before in the history of Indian cricket has a team gone so many matches unbeaten. With series wins in Sri Lanka and West Indies, the team have also shown the ability to perform overseas. But the 4-0 win against England will go down as Kohli's best so far.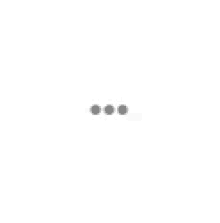 He said after the match:
"The toss and the pitch condition was out of equation. We conceded over 400 runs in England first innings but still ended up winning by an innings. That does not happen very often, We worked hard day in, day out and we don't care what happens outside. There is lot of respect among players in the changing room. That's how we end up being in a winning position more often than not. "
Kohli, as the captain, has a lot to do with that. In Mohali, for instance, almost every single bowling change he made resulted in a wicket. He has backed every player, he revels in his teammates doing well -- remember how much he enjoyed Jayant's century in Mumbai and KL Rahul's 100 in Chennai? He has brought in a winning culture into the side, he has led by example with the bat and most importantly, perhaps, he has made this Indian side one of the fittest teams in world cricket. 
Some of his on-field decisions have been difficult to understand -- his defensive field-placements and his use of the DRS to name a few. But when the series is won 4-0, you can't really question his methods, can you?
5. India's best lower-order ever?
This has to be, undoubtedly, the best lower-order batting line up India have had in Tests. Every time there was a top-order collapse during this series, the lower order stepped up. Jadeja with his 90 in Mohali. Jayant with his 104 in Mumbai. Ashwin with his four half-centuries. It was remarkable how the Indian tail wagged throughout the series.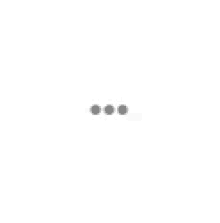 Kohli summed it up perfectly.
"From the time we were put under pressure in the first game to coming back and winning the next four Test matches. As a captain, I feel it's a complete series for us. Everyone contributed at different times. Especially the lower-order contribution is something that stands out for me in this series."
When England came into the series, they perhaps had the deepest batting line-up in the world. They had the best record for contribution from the lower order for 2016. But by the end of the series, India took both of that away from English hands.