Stung by a shocking doping test coming out positive, Narsingh Yadav, India's contender in wrestling (74kg) at the 2016 Rio Olympics, has alleged foul play.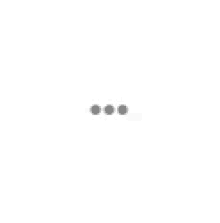 His Olympic dream in jeopardy after a failed dope test, wrestler Narsingh Yadav claimed innocence, saying that the scandal is a conspiracy against him. 
Narsingh told this to NDTV on Sunday:
"This is a conspiracy against me. I am sure the truth will come out. I have never taken any banned substance. I know Indian Olympic Association will support me."
Mustafa Ghouse, CEO of JSW Sport, said this claim is unbelievable. Speaking to ESPN:
"We are shocked and surprised. We have been working closely with the authorities since we got to know of this a few days back. It doesn't add up, we have been working with him for way too long to know that. We fully support him and are confident that the Wrestling Federation and the Sports Authority of India will find a solution."
WFI sources told PTI: 
"It is a sabotage, foul play. Narsingh has a very clean history. It's clearly a conspiracy against him."
Narsingh's chances of going to Rio look bleak but even Sushil Kumar is set to miss the flight. The source added:
"Decision on the representation in 74kg is to be taken later but in all likelihood there would be no Indian representation in 74kg category in Rio Games because the date of entry of the athletes is over," the source added. 
Narsingh took India's berth in the 74kg category at the Rio Games by winning a bronze medal at last year's World Championships in Las Vegas.
However, his spot was put in jeopardy when Sushil Kumar, who won a bronze in the 66kg category in Beijing and a silver in London, moved up in weight and asked Delhi High Court to order a bout between the pair to determine who should compete in Rio.
Last month the court ruled against Kumar, the only Indian athlete to win two individual Olympic medals, clearing the way for Yadav to compete in Rio.
Either way, this news comes at a very inopportune for India's chances of a good medal haul in Rio Olympics. There is more drama awaiting in the next few days.
With Reuters & PTI inputs