It's 11 in the morning and the usually bustling main gate of the country's most prestigious university is uncharacteristically quiet. A police car whizzes out of the gate. The guard, however, is refusing entry to any outsider. "There has been a death in the campus," he says.   
A death in the campus. The sentence is actually more ominous than it sounds. A youth pursuing a PhD from the university, JR Philemon Raja from Manipur, was found dead in his room in the Brahmaputra hostel under mysterious circumstances on Tuesday night. 
Raja's name is the latest addition to a series of unfortunate events that have been plaguing the campus.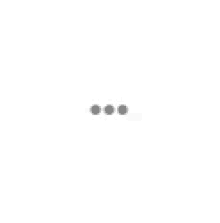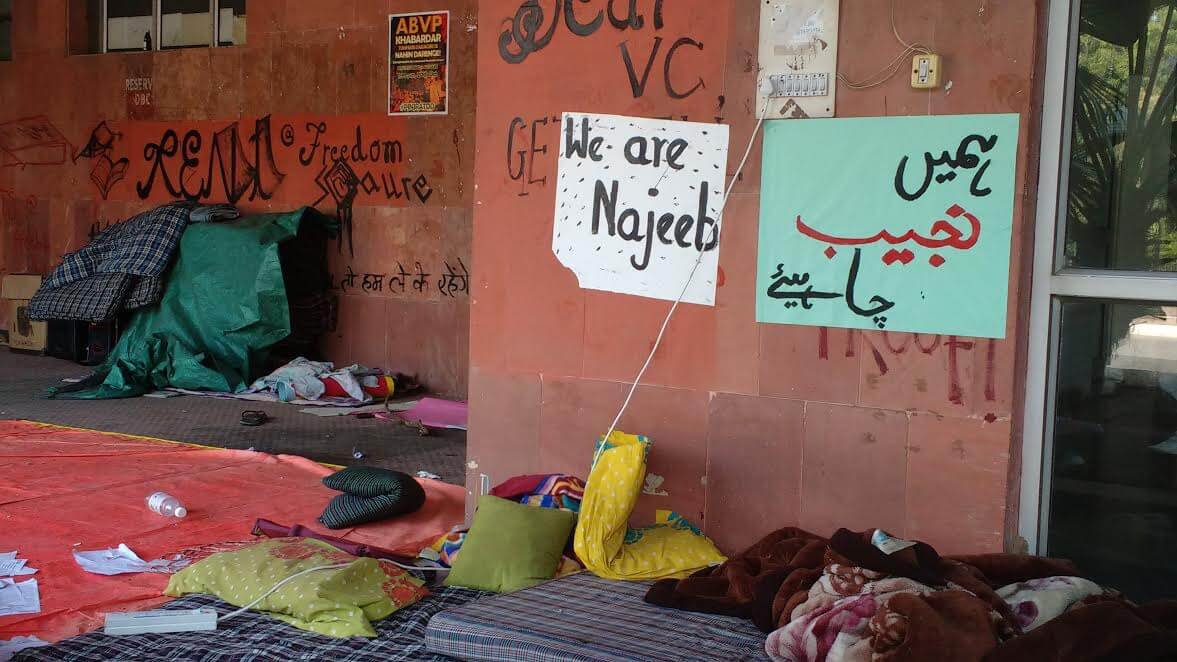 As of now, a student has been missing from the campus for the last 11 days. Since January 2016 there have been cases of rape, death threats, thefts and of course sedition reported from the campus.
What's brewing in JNU? 
Students and teachers say a suicide or a natural death on a university campus in India is not new. What is uncommon, they argue, is the "unprecedented media attention" on the university since the February 9 incident when allegations of raising 'anti-national' slogans at a campus event had led to the slapping of sedition charges and the arrest of three JNU students.
"During my tenure, a student died in a bike accident on campus. Another died after suffering a cardiac arrest. It was not extraordinary. In JNU hostels, people let each other be. So it's not necessary that a person from an adjacent room in your hostel will be your friend," former JNU students' union president Sandeep Singh told ScoopWhoops News. 
Raja, whose decomposing body was found in his room on Tuesday night, hadn't been seen in the campus for three days. It was only after students noticed a foul smell emanating from Raja's room, that they found his half-decomposed corpse after breaking the doors of his room. Police said he died of excessive consumption of alcohol.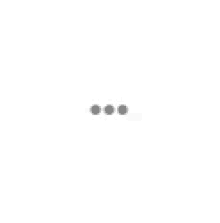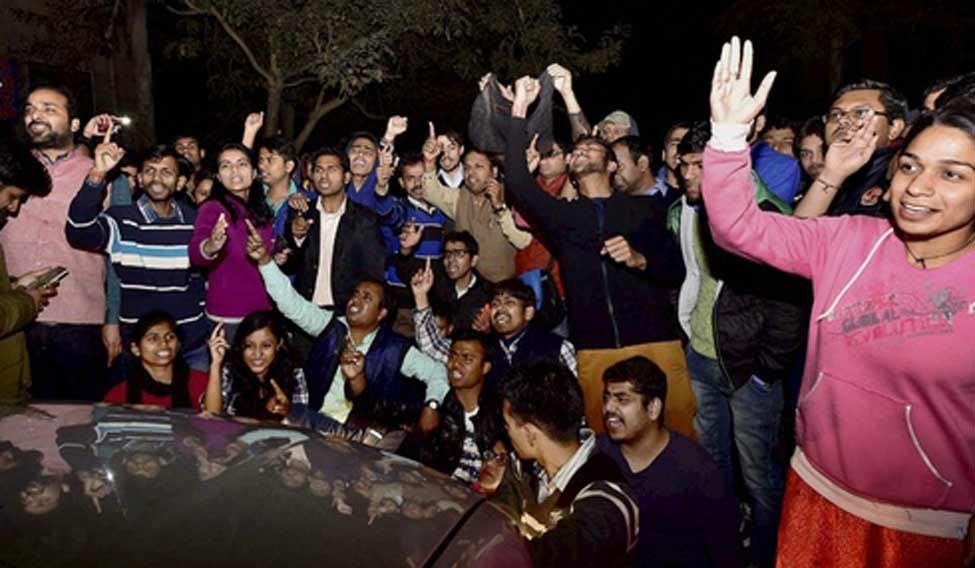 "There's a rationale behind why students rise up in protests against the government and administration in JNU. In February 9 incident, the administration ordered suspension of the students without any formal and independent inquiry. And in the case of Najeeb, who went missing 11 days ago from his hostel, the administration decided to punish him rather than taking action against the group of students who beat him brutally," Singh, a former activist of Leftist student group AISA, said.
"We showed black flags to former Prime Minister Dr Manmohan Singh when he visited JNU in 2005. He personally went to VC's office and told him to not take any action against the students. Compared to that, the situation today shows the bankruptcy of Indian politics, Indian media and our society," he said.  
Singh, who held the post of JNUSU president for three years, said he never saw the current "kind of government and media intervention" in the affairs of university. 
"This government needs a false enemy. It's a political issue. This is why you'll see Amit Shah mentioning JNU row in Uttar Pradesh. The kind of focus on JNU from government is not only disproportionate but also dangerous. But as of now it hasn't had any major impact on the perception towards JNU," he said.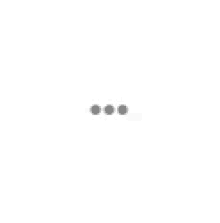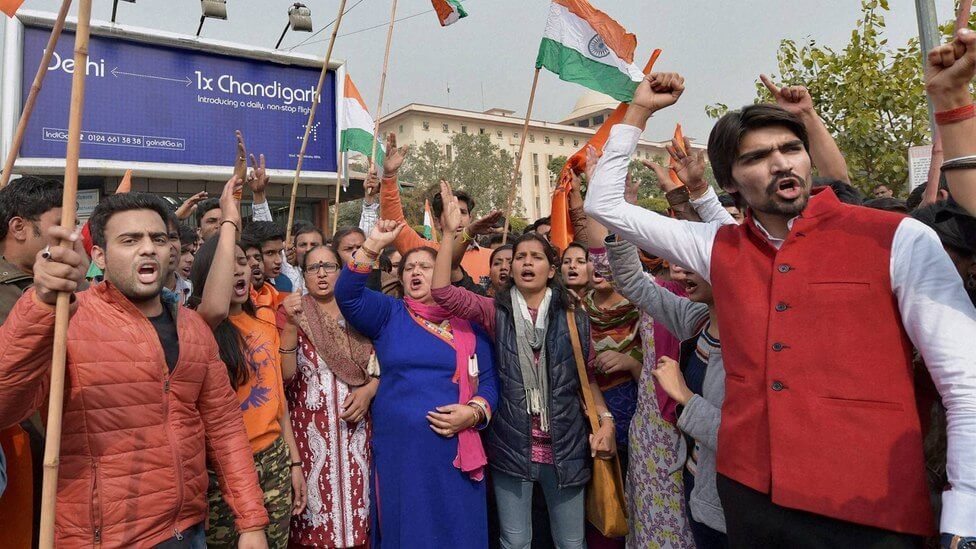 In September this year, an AISA activist was accused of rape by a fellow student in the campus. The incident was reported months after university was inching towards stability after protests rocked various universities in support of three JNU students jailed for sedition. 
Despite that, Phd Student Om Prasad says JNU continues to remain the first choice of a student who aspires to study social sciences.  
"Naturally after the sedition row, the actual resonance of an incident in JNU gets amplified. Students are clearly vocal against a section of corporate media which doesn't question the government's decisions. While the anti-JNU campaign failed, it also dented the credibility of media. There was no major dip in the number of applicants seeking admission in JNU in the aftermath of the February 9 incident. Even the administration acknowledged it," Prasad, who joined JNU in 2009, told ScoopWhoop News. 
According to official figures, the university got 76,000 applications in 2016 as opposed to 79,000 received in the previous year.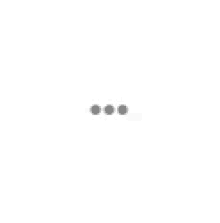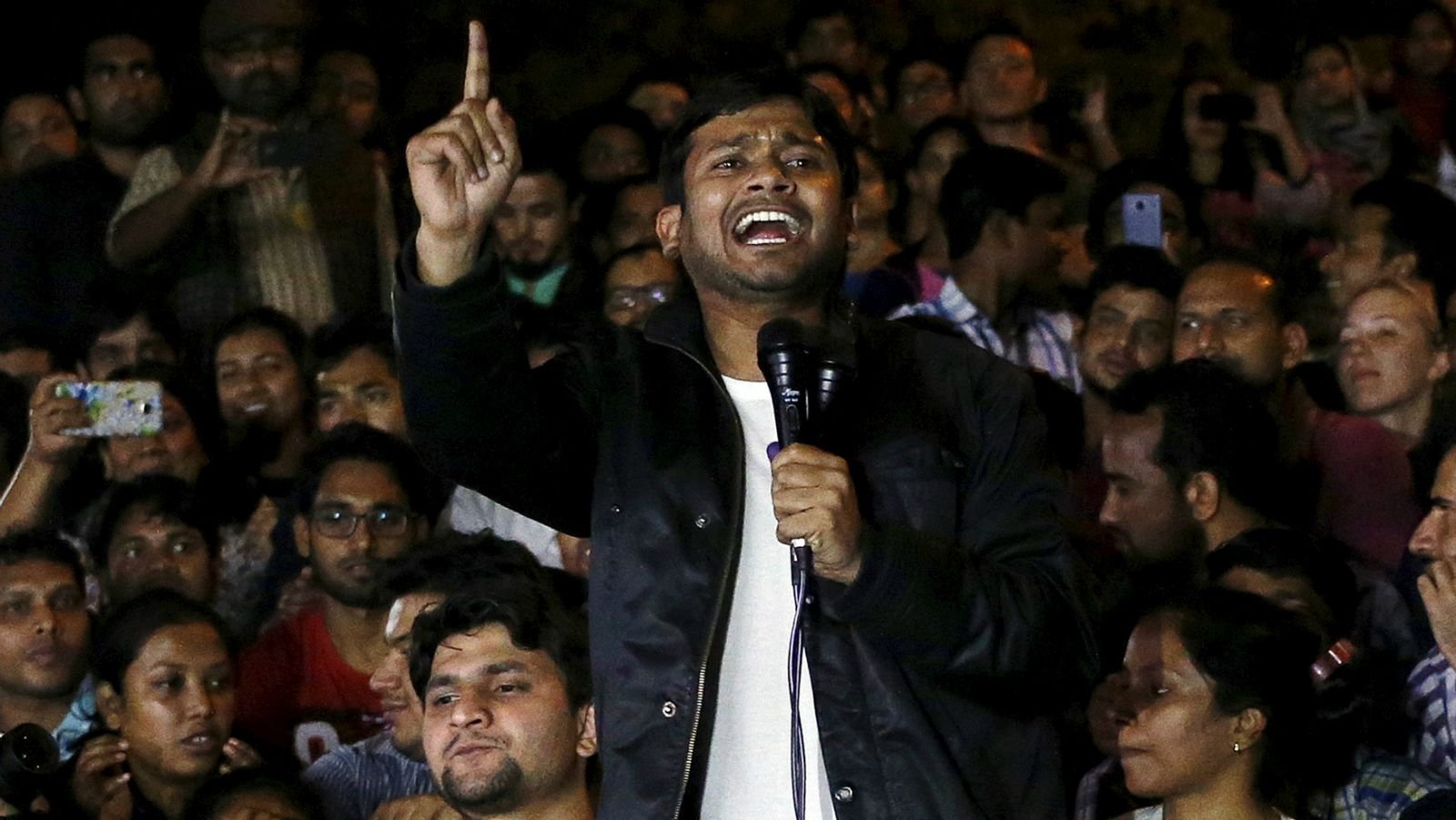 Ruing the JNU administration's "lack of response" to the questions raised by students, Prasad, while recalling a 2013 incident said: "A girl was axed by another student on the campus. She was critically injured and it was the administration which ensured her immediate treatment. We cannot say a particular administration was perfect but they at least responded to the basic questions and issues of the students, unlike the current one."  
JNU Teachers Association General Secretary, Prof Bikramaditya Choudhary traces a method in this madness. 
"JNU is not isolated. Similar kind of interventions are going on in Hyderabad Central University or Ashoka University. Anywhere, where the students and academia are raising uncomfortable questions, they are being targeted. A culture of lumpenism and mobocracy has been encouraged to physically intimidate those not agreeing with your view," Prof Choudhary told ScoopWhoop News.
According to Choudhary, there's a "deliberate attempt" to "undermine the autonomy of academic institutions." 
"We live in an era of knowledge production. The government cannot stall knowledge production and independent thinking because it won't be good for the country as well as society. The undue interference of government and its various agencies in the working of university is not healthy for a democracy. They are trying to delegitimize those voices which raise critical and uncomfortable questions," he said. 
However, ABVP member and professor at Delhi University Manoj Kumar says the JNU administration is finally being "neutral" while taking action against "errant" students.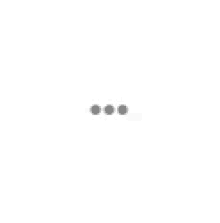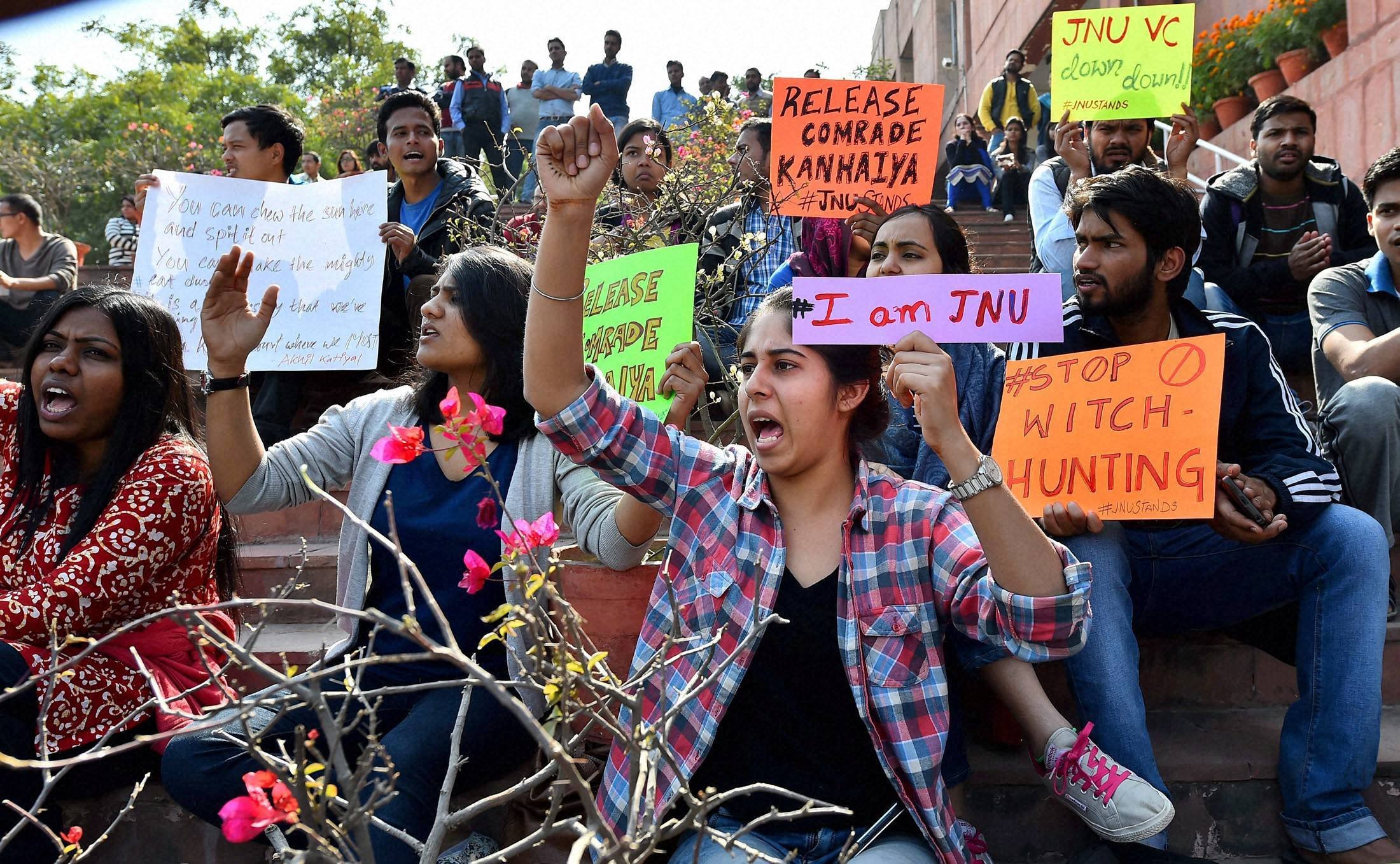 "In the past, leftist groups used to do a lot of activities that were not in the interests of the country. Whenever, we raised it with the JNU administration, they didn't do anything because most of the members from administration shared similar ideologies with the students. That has changed now. Earlier, even the Delhi police didn't entertain our complaints," Kumar, who joined JNU in 2001, told ScoopWhoop News.
The focus of media on JNU, Kumar says, is a positive development. 
"A lot of incidents took place on campus but none of them came out as the Leftist groups and administration ensured to keep media away. Now, the social media has made the information flow easy," he said. 
However, M Phil scholar Ravneet Param says the attack is on the JNU's "progressive culture." 
"JNU is seen as a very progressive space. By raking up incidents like these on primetime, the dispensation is trying to send a message that 'Look, these progressives are also doing this and that.' It's true that not all on the campus are progressive but the pattern is to undermine and paint an entire institution in a certain frame," Param, an activist from Birsa Ambedkar Phule Students' Association (BAPSA), told ScoopWhoop News. 
Feature image source: PTI/File Photo