It's easy for us to love someone like Virat Kohli. Those perfect drives kissing the blades of grass, ripping through the dew drops en route to the boundary, that calculated aggression and that habit of winning. But most of all, he's Indian. He's our guy. Our captain. Of course, we love him!
They may be few but there are other batsmen in the world who are in the same league as Kohli. The likes of Steve Smith, Joe Root, Kane Williamson. But I doubt they command a huge fan following apart from their own compatriots. And I don't mean a polite clap for a brilliant shot down the ground. I mean names being chanted even when they are pummelling your own team's bowling.
These guys may not pale in comparison when it comes to numbers and stats, but in our minds they will always be opponents. And sometimes, given the love for the sport in India, even enemies!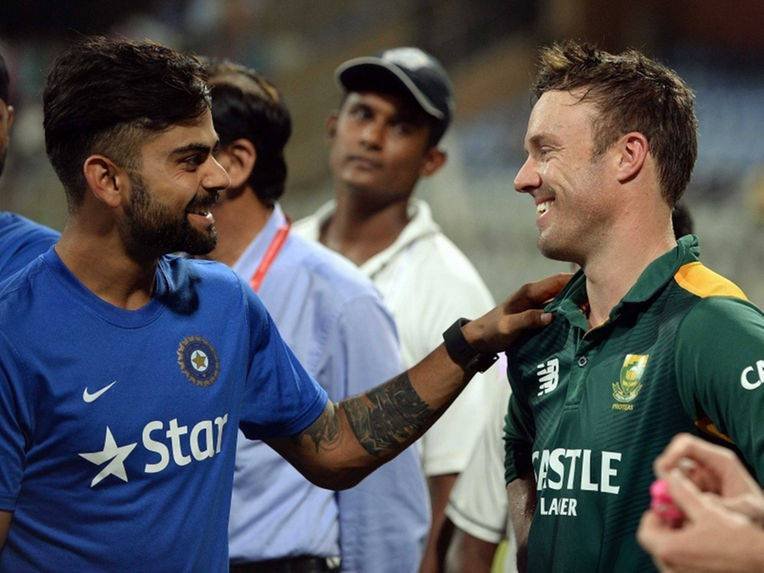 But there's one man who vaults over that barrier with ease. He's the Superman of Cricket. He doesn't wear red and blue like the original Man of Steel. This man wears green and gold, and occasionally he dons pink. If you haven't guessed it already, we're talking about Abraham Benjamin de Villiers.
It is difficult to explain what he does. As a spectator who has witnessed the experience that is ABD, we are just left with our jaws on the floor when he's at the crease. It makes perfect sense that he has the fastest century in ODI history. An innings the world bowed down to. I won't bore you with the stats.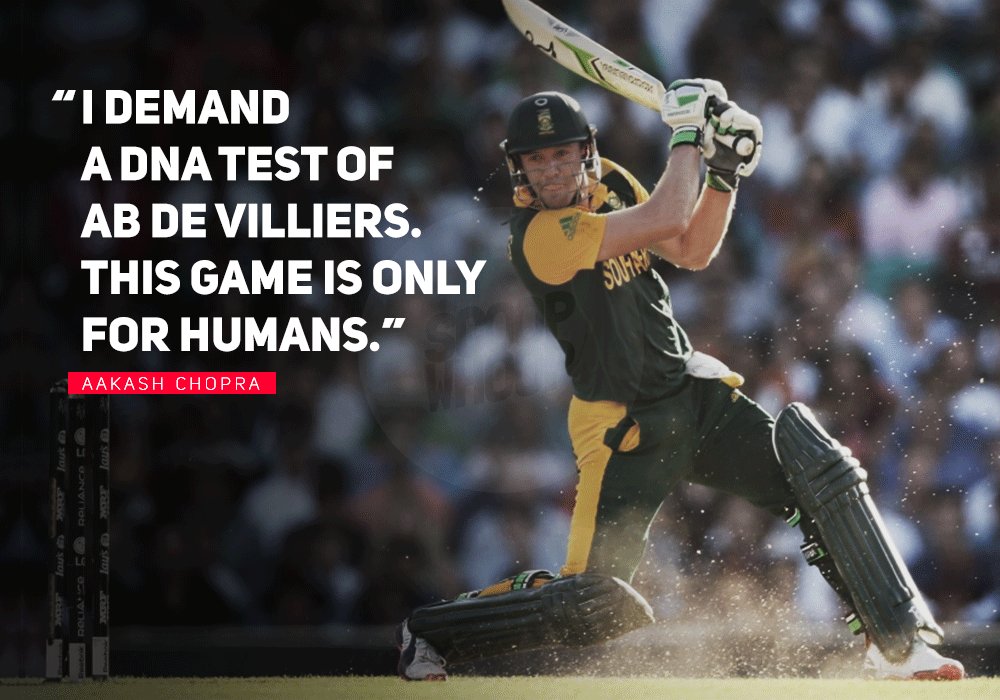 The laws of physics don't apply to him, gravity just seems to take a backseat and logic goes out of the stadium just like those massive sixes he hits while he gets down on one knee and professes his love for the game with his bat.
There's this beautiful sound his bat makes when it connects with the ball. If Beethoven had a note for 'whack', ABD getting willow on leather would be his reference.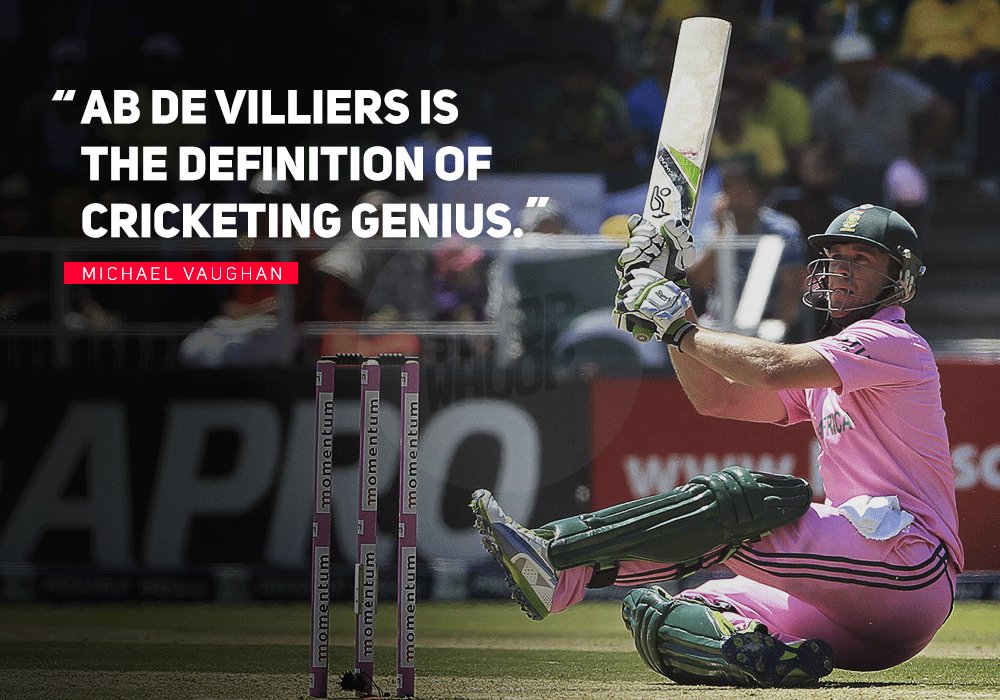 While there are others in the world who are like music to the eyes, ABD is a genre of his own. A song with all the notes. A complete package.
We, as a country, derive our gods and heroes from the 22-yard strip. Needless to say, if you aren't a part of our team, it will take a lot to impress us. But there's something about AB de Villiers that has.
He has reached where very few from beyond our borders have reached - our hearts.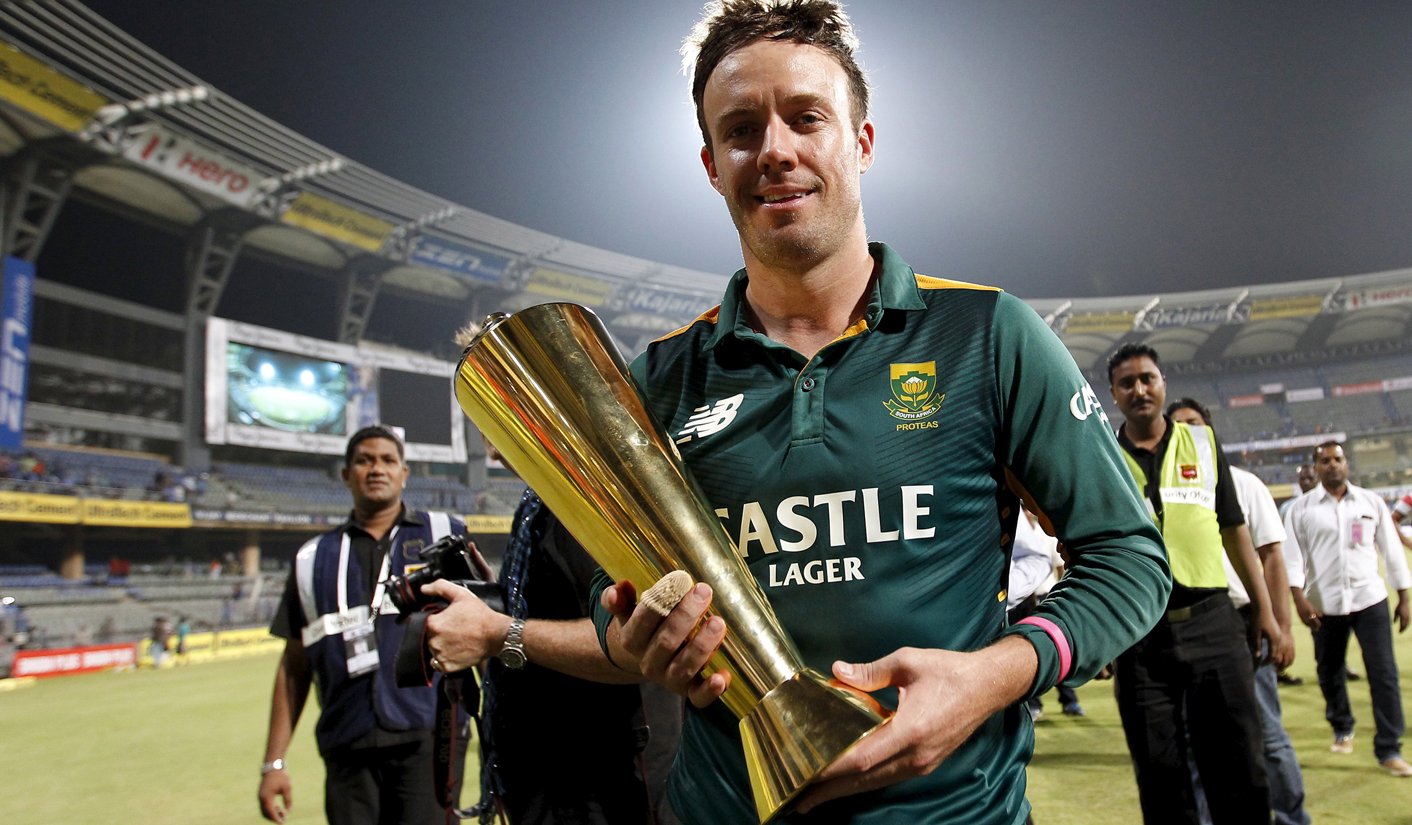 I remember the 5th match of a 5-ODI series in 2015 where de Villiers destroyed us in the final game. 11 sixes and 3 fours, a blistering 119 off just 61 balls. The Proteas ran away with the game and the trophy.
But the man was lauded by us for his incredible display. It is testament to why we love him. Not only because of his freakish shots or because he puts on a show for everyone watching. I believe all those to be contributing parts to a bigger umbrella under which the Pride of the Proteas walks.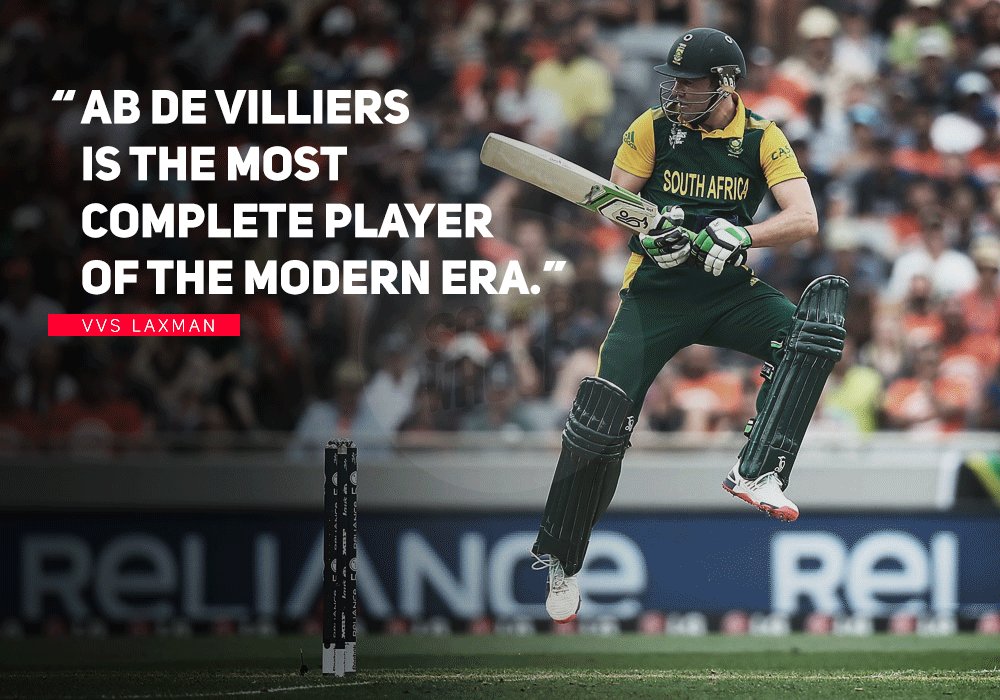 It goes beyond the pitch and beyond words. The fact is that the inhuman AB de Villiers is actually a brilliant human being. He appreciates the crowd, praises opponents, and even talks to the ball boys every now and then while fielding near the ropes.
He is too good to be true. He plays the guitar, sings for his wife, is the perfect husband and always down to earth. In fact, I read an article on him which said:
"Happen upon him at a restaurant and he will wave and smile. So will his wife, Danielle. The son of a doctor, avidly Christian and a wannabe pop singer, de Villiers is that corny thing: utterly middle class and happy to be accepted as such."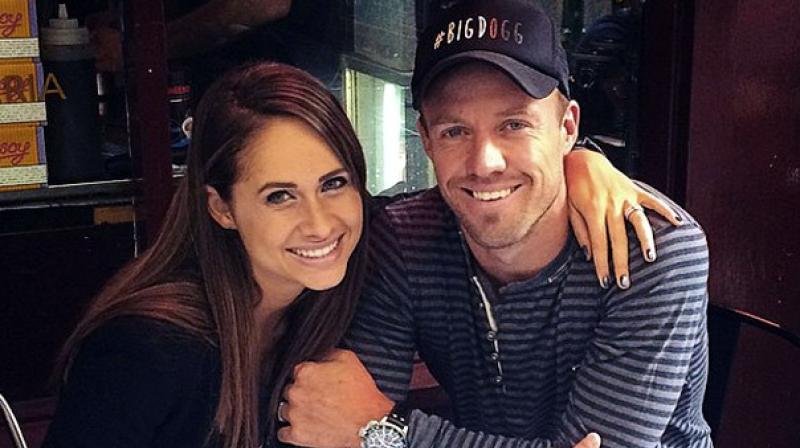 Such humility from a man who is revered around the world. Especially in India. How I wish he was one of us. Imagine having him in the team. Imagine him pairing with Kohli. We get a sneak peek of that every IPL season and even our captain admits to ABD's unmatched ability.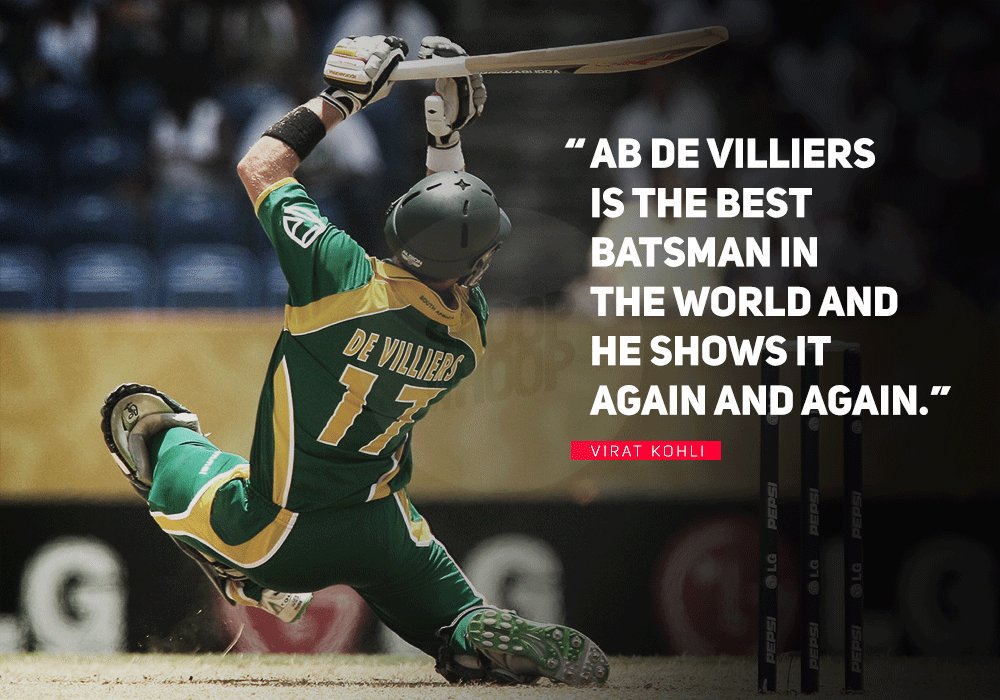 Superman is always the good guy. So why wouldn't we love him? Humble beyond words and talented beyond wits. Every cricketer loves cricket.
But he's one man cricket loves back.