Aamir Khan is usually always in the news for his 'perfectionist' ways for all his roles. This year, he returns with Dangal, a real life story of women wrestlers Geeta and Babita Phogat, with Aamir essaying the role of  their father, who had to give up his own dreams of getting a medal for India. 
With Aamir Khan, there are always some off-beat ways he promotes his movies. This year, he came up with an inspirational video of how he transformed his body to look like a wrestler.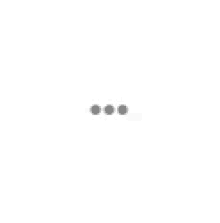 Now naturally, watching Mr. Perfectionist go from flab to fab gave a lot of Indians some fitness goals. 
But are those goals realistic? Is it even possible for everyone to undergo the kind of change that Aamir did in a short period of time? And more importantly, is it even healthy for anyone to have that kind of a transformation?
Fitness and Wellness Coach Ranveer Allahbadia talks about this in his new video. He talks about how it is not possible for Aamir to change his body so drastically just with a diet plan and regular exercise, in such a short span of time. Did he take the help of steroids?  This video talks about how this might not be the best message to send to youngsters across the country who look up to him.
Watch the complete video here:
 Please follow your idols, people. But do realise that they are human beings too.