After making uniform dress code mandatory in all government colleges and offices in Madhya Pradesh, the state government is now eyeing schools teachers. 
Teachers working in government schools in MP are going to get a uniform dress code, as made mandatory by the state government on Sunday.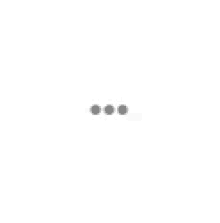 All teachers shall now be required to wear an apron with their name plate on it as part of their uniforms, Times of India reported. 
According to a report in India Today, the uniform, which the National Institute of Fashion Technology helped design, also includes a Nehru jacket that all teachers will need to wear. 
The uniform dress code shall be applicable to all teachers and students, though the latter will have a different uniform. 
According to the MP state govt, this is a 'pioneering' move that shall help to instill a sense of professionalism, respect for self and for their job and a sense of identity among teachers and make them feel more important. In fact,  Kunwar Vijay Shah, the state Minister for Education, told TOI that the uniform was supposed to help make the teachers feel more like nation-builders. 
'Rashtra Nirmata' (nation builder) is also going to be etched onto the name plate along with the teachers' names. 
The decision to implement a dress code for teachers has evoked a somewhat mixed reaction, Hindustan Times reported. 
While some teachers expressed happiness at having being given a uniform, others feel that instead of wasting energy on 'ornamental' changes, government needs to focus on more important aspects such as improving facilities available in schools or even increasing the number of teachers in government schools in MP, which is acutely low. 
Feature Image Source: Reuters (Representational Image)