In a major anti-corruption drive, Assam Police has recovered over Rs 2 crore in cash, gold jewellery and parts of wild animals, including tiger and deer skins, from two residences of a divisional forest officer (DFO) of Assam.
Mahat Chandra Talukdar, who has been posted in Dhemaji district in eastern Assam since 2014, was initially caught red-handed by the anti-corruption officers while extorting money from truckers. He had allegedly demanded Rs 30,000 each from three truckers, who transport forest produce.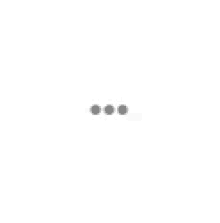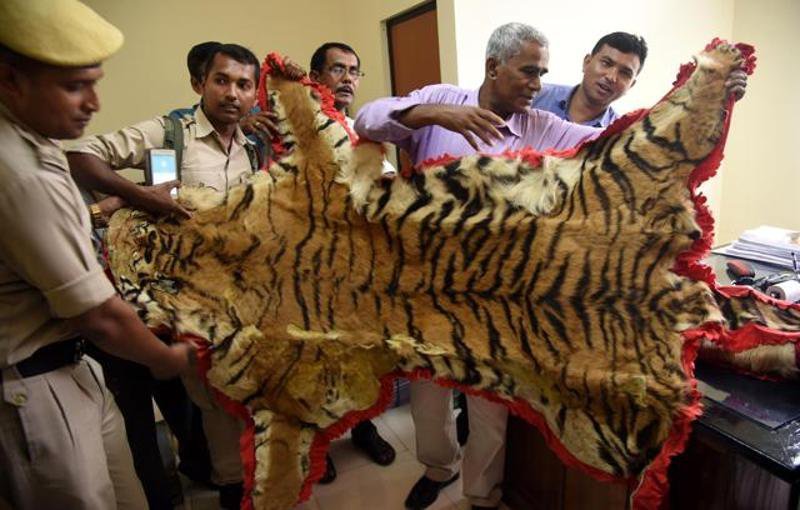 After the truckers reported the matter to the Vigilance & Anti-Corruption wing of Assam Police, a trap was laid. After raiding both his houses in Dhemaji and Guwahati, the investigators recovered the cash and parts of wild animals from the forest official's home.
SP Mukul Saikia told The Sentinel:
At Talukdar's Dhemaji residence, we seized Rs 52.25 lakh and a fixed deposit (FD) certificate of Rs 15 lakh. At his Guwahati residence, Rs 4.27 lakh cash, tiger skin, deer skin and elephant tusk weighing 400 gms were seized. At the end of two-day operation, the total amount of cash recovered from Talukdar stood over Rs 2 crore.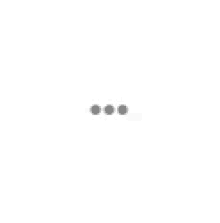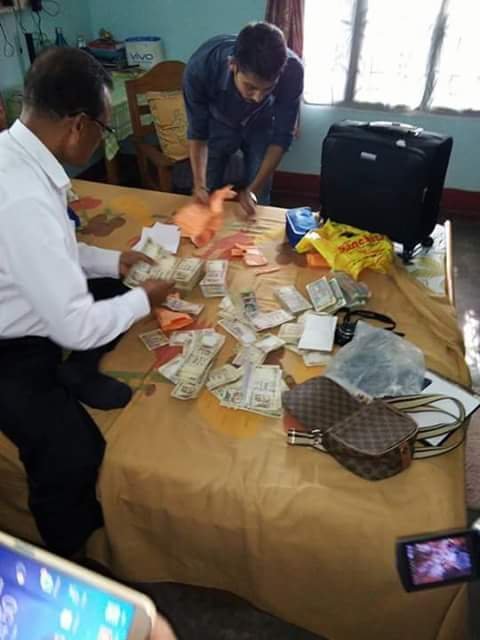 Meanwhile, Assam forest minister Pramila Rani Brahma expressed shock at the recovery of such a huge amount of cash from the DFO's residence. 
"A departmental inquiry will be conducted to find out how he managed to amass so much wealth,'' the minister said. 
(Feature Image Source: PTI)