Donald Trump, a man not really renowned for his sensible remarks on women, shocked the world when obscene comments made by him in an old video surfaced recently. Even by his low standards, this was next-level bad.
And now several American professional athletes slammed Donald Trump after the Republican presidential nominee tried to dismiss his sexual comments about women by describing them as "locker-room talk."
You know, athletes who have *actually* been in locker rooms.
Speaking during the second presidential debate with Democratic candidate Hillary Clinton, Trump used the locker room reference numerous times when questioned about the release of a leaked tape on Friday that captured him saying degrading things about women.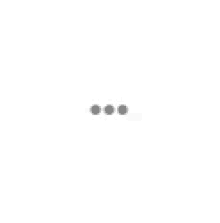 The 70-year-old US billionaire dismissed them as "just words" and "locker room talk."
His Democratic rival Clinton fired back: "This is who Donald Trump is, and the question for us, the question our country must answer is that this is not who we are."
"I haven't heard that one in any locker rooms," NBA Portland Trail Blazers player CJ McCollum wrote on Twitter.
Trump went on to say that the video from 1995 "doesn't represent who he is."
Trump acknowledged he was "embarrassed" about his comments. "But I have tremendous respect for women."
Asked directly if he had done the things he mentioned in the video, Trump said: "No, I have not."
Tennis legend Martina Navratilova, who won 18 grand slam singles titles between 1978 and 1990, said the vulgar comments are simply a reflection of Trumps' true self.
National Football League player Jacob Tamme used social media to urge Trump to quit using the word.
"Please stop saying "locker room talk". It's not normal. And even if it were normal. It's not right," wrote Tamme who plays for the Atlanta Falcons.
There were more. NFL's Chris Conley of the Kansas City Chiefs said:
Brett Anderson of MLB's Los Angeles Dodgers tweeted:
And another MLB athlete:
So yeah, you get our drift. Nice save, Trump.
With AFP inputs
Feature image source: Reuters