As part of the recent 'In Residence' programme launched in December 2013, award-winning novelist Amitav Ghosh was invited to live in the Rashtrapati Bhavan from 10th - 14th July. The literary giant is currently enjoying his stay as the Writer-In-Residence at the Rastrapati Bhavan along with his wife.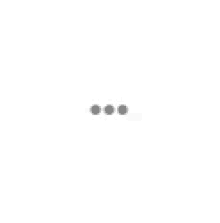 The programme was launched to encourage writers in India, both young and old, and inspire them with fresh impulses to write. The program is also aimed at giving eminent personalities and artists an opportunity to observe and live the way of life that is followed inside Rashtrapati Bhawan. Ghosh is the 140th visitor in a long list of artists, including writers, sculptors, painters etc. 
Ghosh has been tweeting non-stop about his discoveries in the presidential residence, and frankly it is quite interesting to see how the first family of India stays at Raisina Hill. 
He started with this anticipatory tweet before his stay, which started on 10th July:
His first tweet from Rasthrapati Bhawan appeared sombre:
Ghosh tweeted a picture of the famous sculpture inside the Bhawan:
This tweet made everyone who watched the Wimbledon at their regular homes, rue their luck: 
The Presidential luncheon with Pranab Mukherjee and daughter Sharmistha:
After the lunch, even Sharmistha Mukherjee tweeted a picture with the Ghosh couple:
Here's how the President's body guards' quarters look like:
Meet Vikrant. We bet you did not know that he is leader of the ceremonial parades:
Ghosh also tweeted pictures of the President's guards:
The writer, whose latest book deals with climate change and the environment, seems fairly impressed by the sewage treatment mechanism at the Bhavan:
He couldn't stop gushing about it:
Ghosh gives us a little bit of trivia too:
The writer was also all praises for the vegetation in the Bhavan grounds:
With another day to go, we are hoping Amitav Ghosh will unveil some more hidden gems from within the decadent walls of the Rashtrapati Bhavan for us to relish. 
(Feature Image Source: PTI)