BSP chief Mayawati today accused Prime Minister Narendra Modi of acting like the "undeclared claimant" of the chief minister's post in Uttar Pradesh, and the BJP of giving a communal colour to the Assembly polls. 
Referring to Modi and BJP chief Amit Shah as "guru and chela" (master and disciple), she alleged that they held road shows in Varanasi and other cities of Purvanchal with an aim to give communal and religious colour to the election campaign.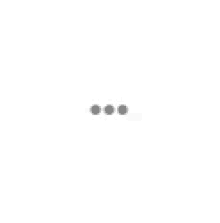 "...and in this series Modi flouted all democratic traditions and indulged in political and electoral activities as if he himself is the undeclared claimant of the chief minister's post in Uttar Pradesh," Mayawati told reporters in Lucknow. 
Exuding confidence that her party is all set to form the government with absolute majority, she accused Modi of violating the Model Code of Conduct by holding a road show in Varanasi without permission and playing the religion card there. 
"The BJP and the SP-Congress alliance are fighting for the 2nd and 3rd spots...for this the PM and Amit Shah have been indulging in drama to divert people's attention from their failure to fulfil the poll promises and the hardships arising out of the note ban," the BSP chief said. 
"Seeing their political future in danger, they did not desist from giving a communal and religious colour to the elections," she said. 
"Today, yesterday and the day before they indulged in drama, going to temples and other places...people are looking as to what the prime minister is doing...his own ministers and MPs are criticising him," she said. Mayawati said Modi and his ministers are camping in Varanasi and their teams led are moving from house to house, knocking on doors for votes.
Feature Image Source: PTI