We have a lot of apps, websites and other platforms to communicate with people these days, thanks to the internet. Social media is a huge part of our culture and it surely has a lot of power. Here's a great example proving the same.
In an attempt to identify an unknown man, Bengaluru cops uploaded the PAN card of a man named Y Jayarama Bhat on social media. Not only was he identified after successful social media efforts, Bhat reunited with his family after 25 long years.
Speaking to The New Indian Express, Hanumantha Nagar police station inspector Dilip Kumar K H said -
Around 4.30 pm on Thursday, we received a call saying a person has fallen unconscious on 50-feet road. We admitted him to RVM hospital in Bannerghatta. We only had his PAN card as a lead to identify. We uploaded it on social media. On Friday, two people came and identified Jayarama Bhat.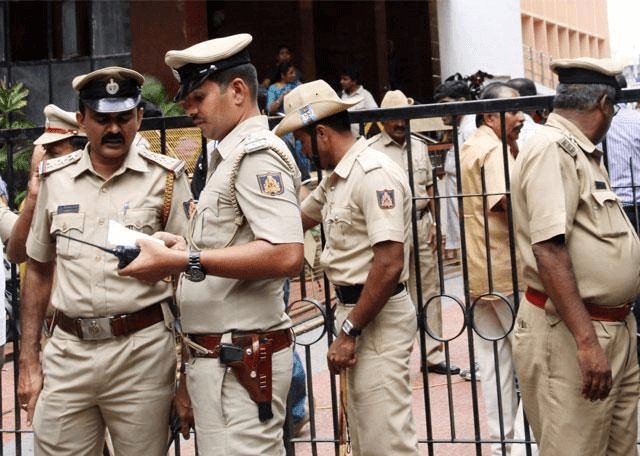 The story goes something like this. Y Jayarama Bhat, who was found unconscious in the vicinity of the Hanumantha Nagar police station, was identified by Ganesh Kambar on Whatsapp. Kambar works as a software professional in the city and received Bhat's PAN card information on Whatsapp after the post went viral on social media. He said -
I approached Hanumantha Nagar police station with my friend Keshava Bhat. Police took us to the hospital where Jayarama was admitted. There, I could confirm his identity. I later informed his younger brother Chandrashekara Bhat, who stays in our village.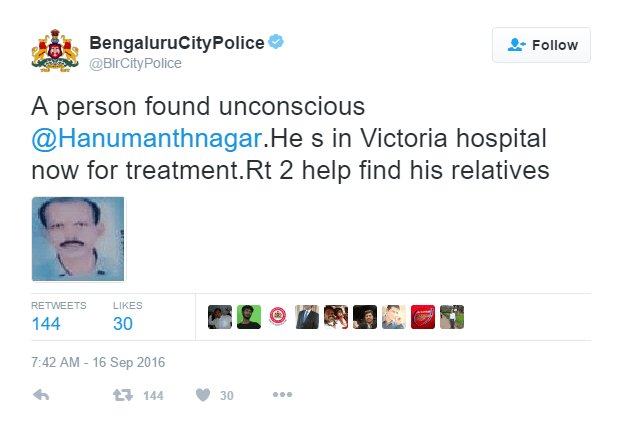 When asked about his relationship with Bhat, he said -
"Back then, Y Jayarama Bhat was the only tailor in Bulleri Katte village in Kasargod taluk, my hometown. I had just passed my 10th standard and till then, I used to wear only shorts. When I joined PUC, I was allowed to wear pants. So, I got my first pant stitched from Jayarama Bhat. That stayed in my memory. I also knew his father Janardhana Bhat. Jayarama Bhat is probably seven years older to me and was newly married when he went missing from the village. He was around 23 years then. They searched for him for a few days and gave up. His father and elder brother have passed away. His younger brother Chandrashekara Bhat was the only contact I had. Soon after I recognised Jayarama, I informed him. He said that he will be arriving in city early on Saturday."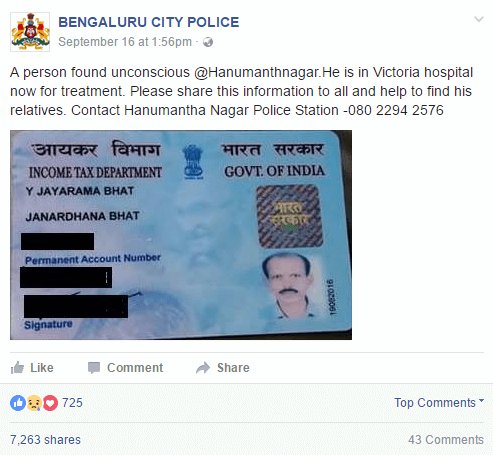 Social media done right!