The Central Bureau of Investigation (CBI) has arrested Delhi Chief Minister's Principal Secretary Rajendra Kumar in a corruption scam after having raided his office in December last year.
Kumar, who is said to be close to Chief Minister Arvind Kejriwal, has been booked under charges of criminal conspiracy and corruption in connection with a case of showing undue favours to a private company in award of government contracts worth over Rs 50 crore.
He will be produced in Patiala House Court on Tuesday along with four other co-accused, reports Hindustan Times.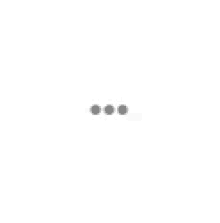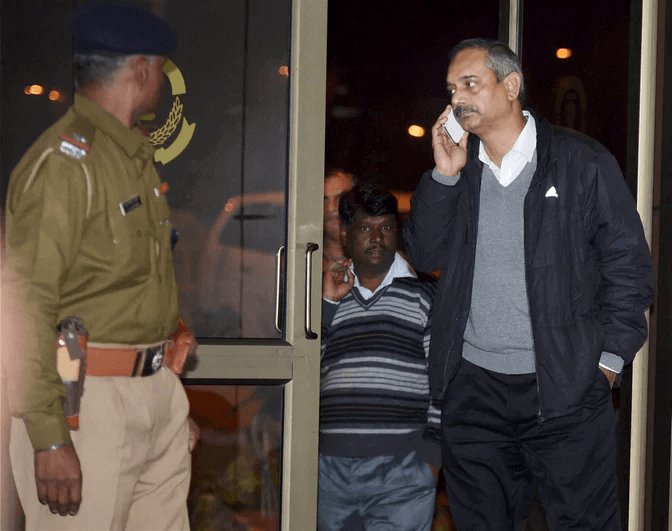 Sources in CBI say the scam dates back to 2006, when Rajendra Kumar started a front company, Endeavours Systems Private Ltd, to provide IT solutions and software. The agency says he favoured Endeavour Systems for all the technological work done by the Delhi government and helped the firm in bagging five contracts.
The CBI has alleged that the accused persons had entered into a criminal conspiracy and caused a loss of Rs 12 crore to the Delhi Government in award of contracts between 2007 and 2015, and claimed that the officials had taken "undue benefit" of over Rs three crore while awarding the contract.
Kumar's office raid in Delhi Secretariat by CBI had triggered a major political battle between the Centre and the Delhi Government. It was then that CM Arvind Kejriwal had expressed his outrage on Twitter in which he called Prime Minister Narendra Modi a 'coward' and a 'psychopath'.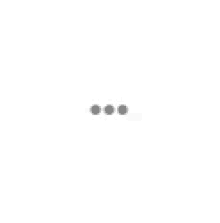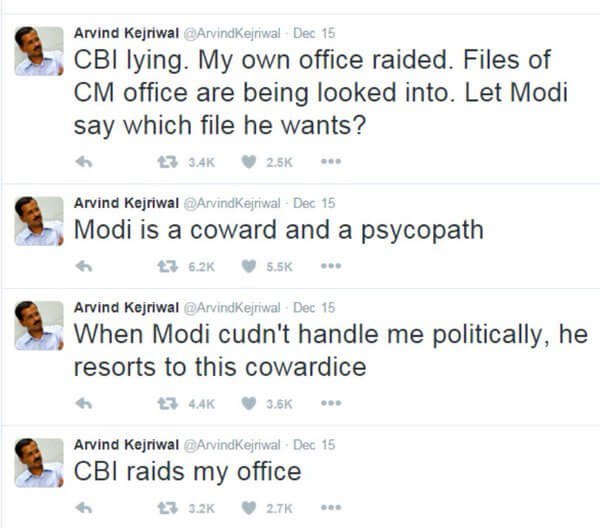 He had also challenged Modi saying that he isn't sacred of him and had also asked him to apologise for the raids conducted by the CBI.
Meanwhile, AAP has called it a conspiracy by the Centre. This is what deputy CM Manish Sisodia told the media after the arrest
(Feature image source: PTI)