In case you have not been living under a rock, you already know of Momina Mustehsan, the singer from Pakistan, who featured with Rahat Fateh Ali Khan in Coke Studio. Their beautiful rendition to maestro, Nusrat Fatah Ali Khan's Afreen Afreen, left many mesmerised, and the Internet found its new crush.
While we understand, she is absolutely gorgeous. There were many who found it utterly outrageous and misogynistic to focus on her beauty and not talk about her exceptional talent.
So we decided to catch up with Momina Mustehsan herself to get her reaction and find out more about the girl, the internet can't stop gushing about.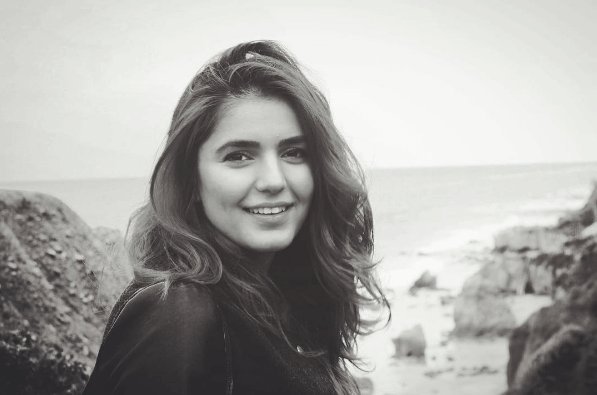 She holds a double major in Biomedical Engineering, and Applied Mathematics and Statistics. (No big deal!)
In an exclusive conversation with ScoopWhoop, she says,
"I live in New York and I recently finished my bachelor's degree from Stony Brook University, State University of New York. I double majored in Biomedical Engineering, and Applied Mathematics and Statistics. I've always been inclined towards music. I took up the Violin in Elementary school and taught myself the guitar. Growing up, I would record random covers and write music whenever I got a chance."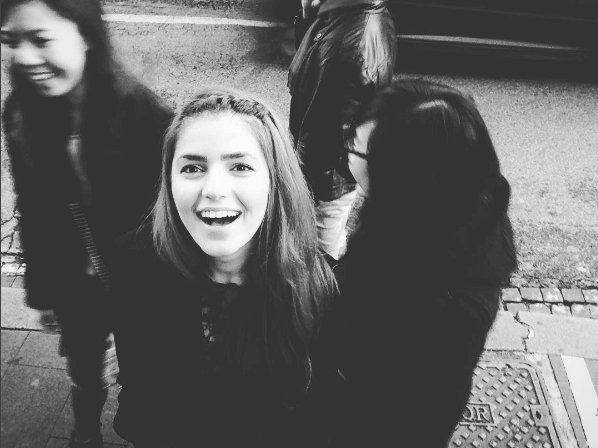 On her singing debut in Bollywood.
"In 2014, I sang a song titled 'Awari' for a Bollywood movie 'Ek Villain'. I had never faced the camera until Coke Studio and had no plans of pursuing music on a bigger level. Interestingly, life has its own plans and I ended up becoming the first artist to debut on Coke Studio with 3 songs in a season."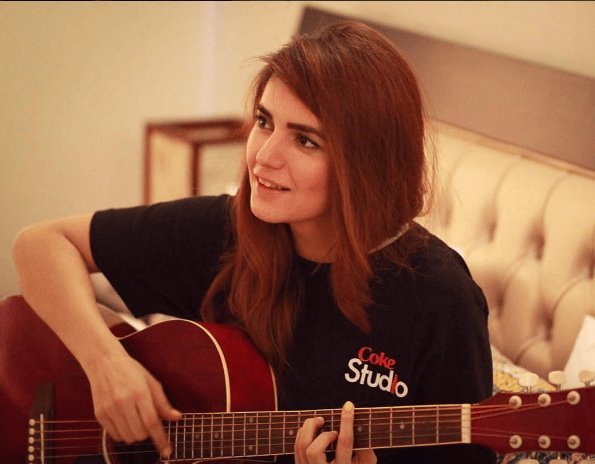 On the phenomenal response to the video.
"I was completely taken aback. I didn't expect this song to break all previous Coke Studio records (but of course, all the credit goes to the maestro whose song it is and the whole team who made the rendition)."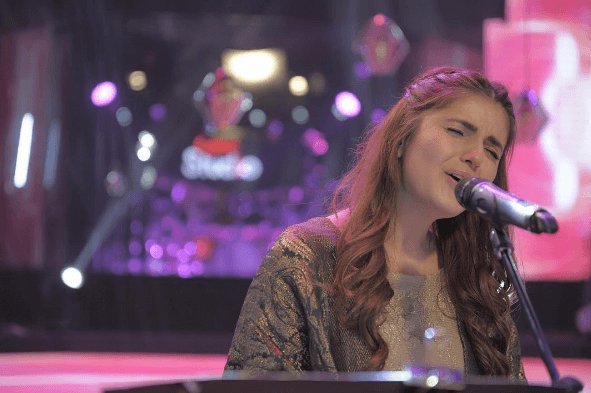 Like most introverted people, she is embarrassed by all the attention!
"A lot of people asked me whether I was ecstatic that I had suddenly turned into the most talked about person in Pakistan, but to be honest, I actually felt extremely overwhelmed, stressed, and most of all, scared because I'm a reserved person by nature. It took me a while to digest what had happened and get less freaked out by the many selfies people want with me each time I step out of the house."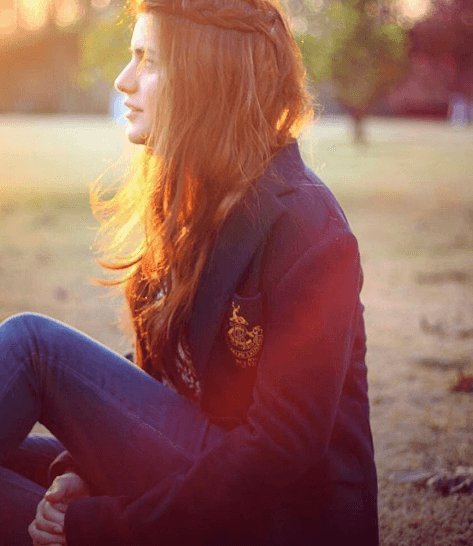 So what was it like to perform with the great, Rahat Fateh Ali Khan?
"This song was confirmed to me only days before we recorded it and I didn't have a chance to rehearse even once with the Coke Studio arrangement. So when I was at the set, I was incredibly nervous to even notice how I looked, and neither did I realize that I started smiling in relief when I got done with my part."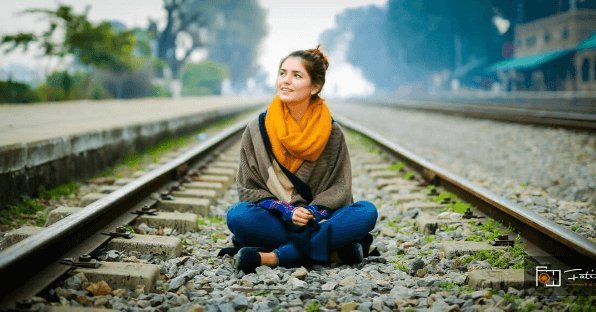 Did she think the response to her gig was mostly sexist?
"Yes, most of the posts I read about me were based on my looks, which shouldn't be the case because I was there to showcase my talent, and I think that I am much more than just a face, but in people's most people did not know anything about me, resulting in what happened. Did I feel good about that? Absolutely not. Very clichéd to say, but it's like putting out a novel, and being judged on the basis of its cover, and not its content."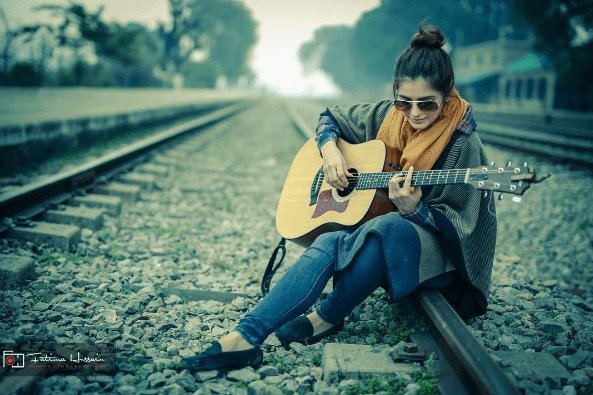 She is more than just a pretty face!
"I think it's sad that people judge your outward appearance more than what you've actually come to present. This doesn't just happen to women, but also to men, and neither is good. If Coke Studio were a drama serial or a platform to showcase your physical appearance, or if I were an actress or a model, it might have made sense. My purpose of appearing on screen was only for the music I had to share with the audience."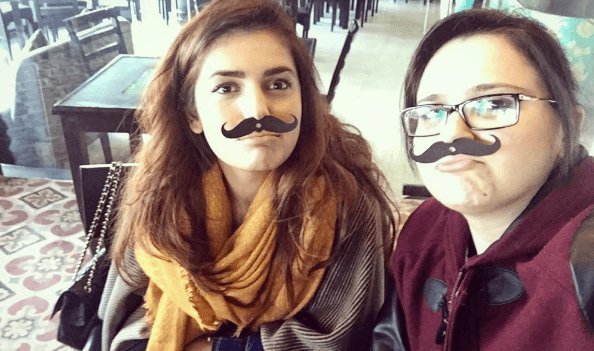 We hear she has been offered acting roles, is that correct?
"Respectable names in the industry, both from Bollywood and Pakistan, have approached me for roles. I'm truly honored and humbled by the appreciation that I am getting, I don't know if I actually deserve it."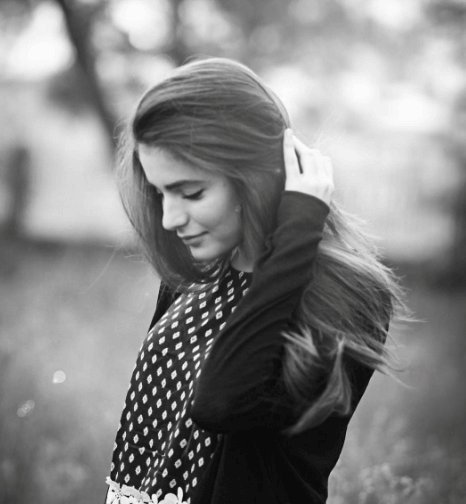 On being a big Alia Bhatt fan (I mean, who isn't!)
"I think Alia Bhatt is an exceptionally talented and diverse actor."
Any Indian musician she fancies?
"Amit Trivedi is one of my most favorite composers."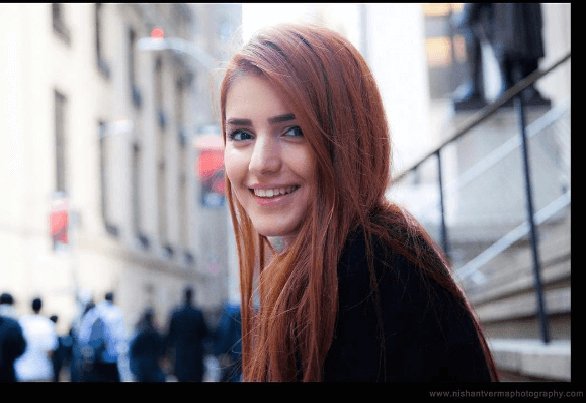 Mathematician, engineer, singer, writer... is there anything she cannot do?!
"I cannot dance to save my life! And I don't know how to swim. Also, I get extremely awkward in front of the camera."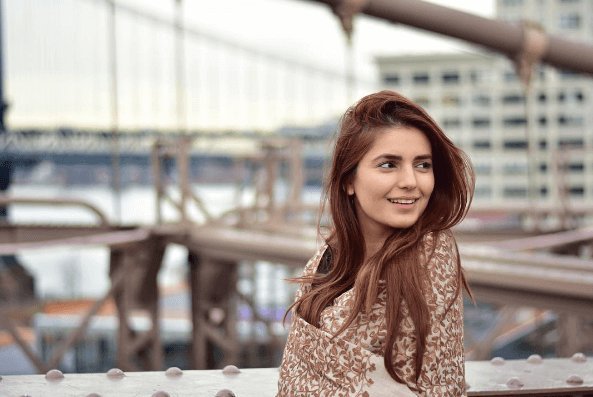 PS: She has a special message for her fans here in India.
All the images have been sourced from her Instagram page.