Let me introduce Conor McGregor to you. It won't take long. He's just another Irishman who loves to live the good life. He was one of those people who wanted same-sex marriages to be legalized in his homeland. Seems like a stand up guy to me...
I mean, look at this chap. Looks like a decent, happy-go-lucky lad, doesn't he?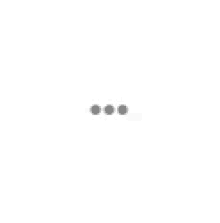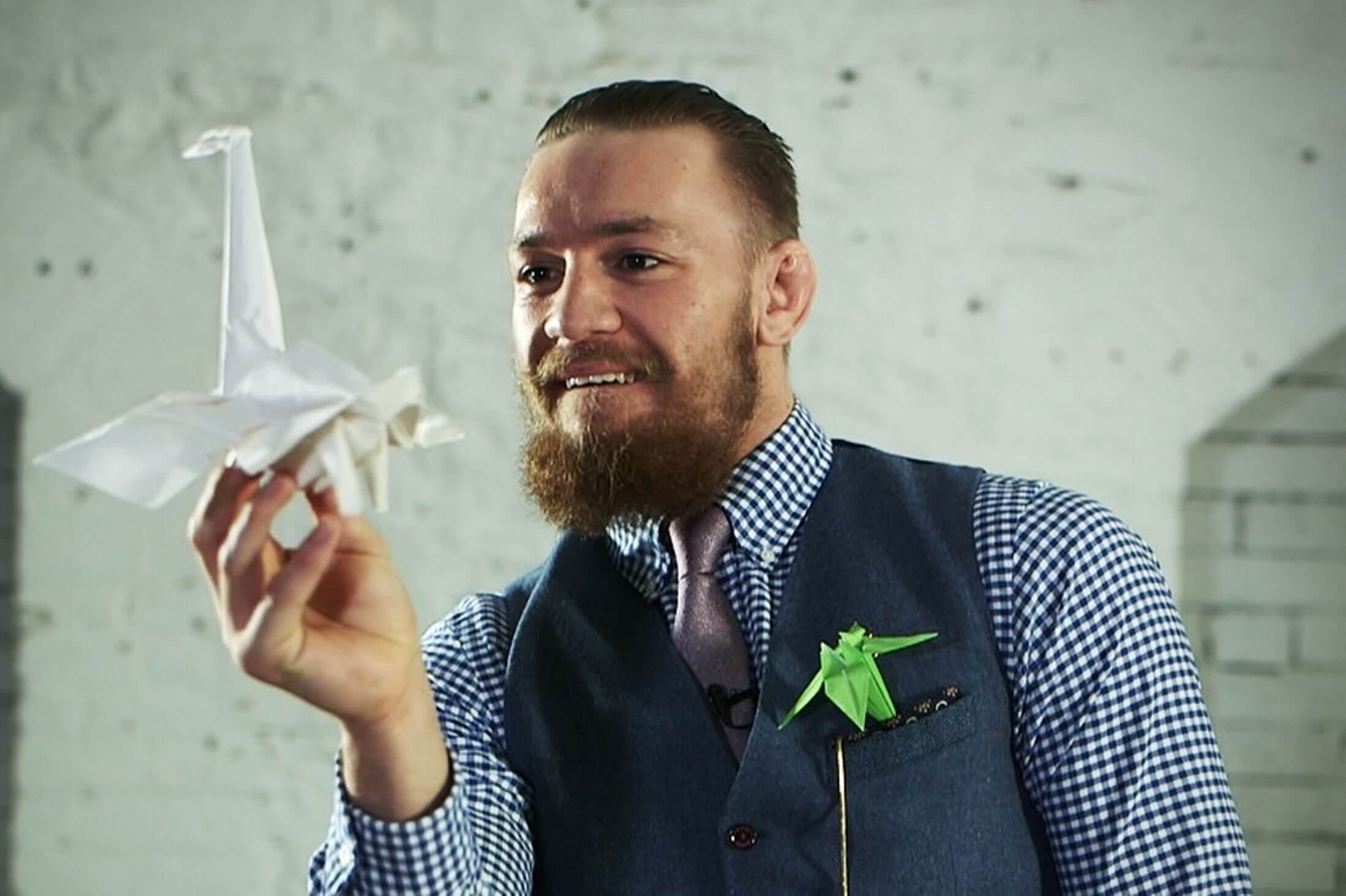 All suited up and smart looking. He could probably make for a nice motivational speaker. Don't you think?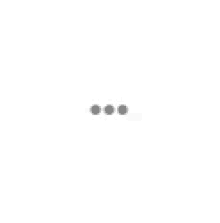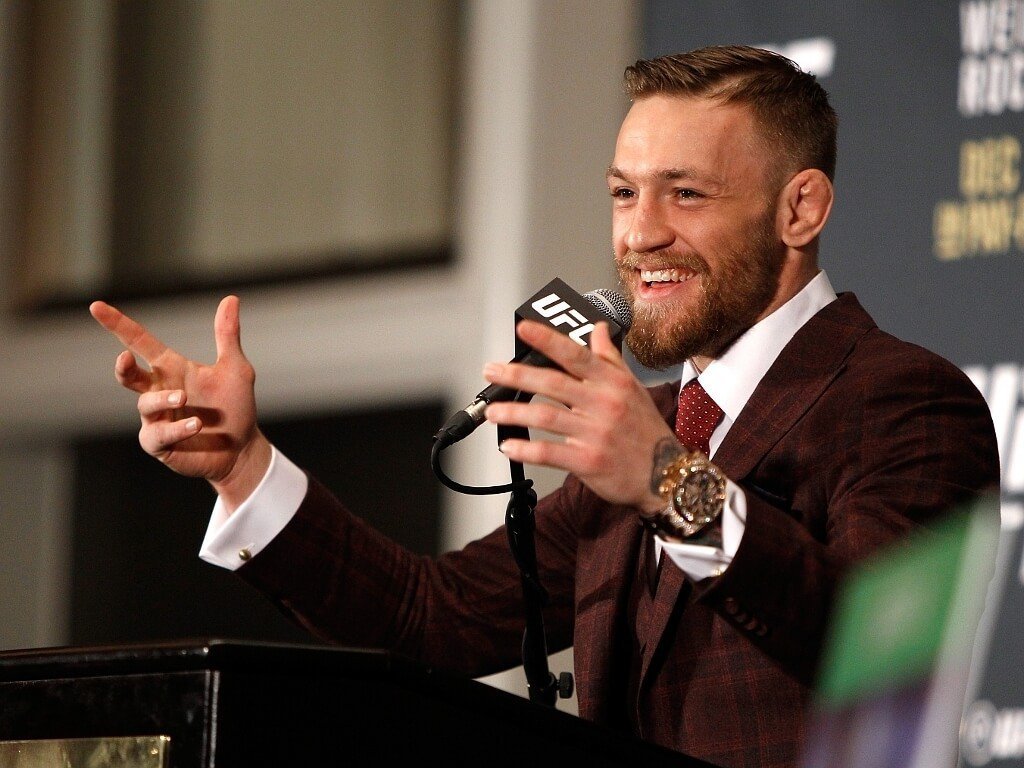 And I'm sure there are certain people in the world who would've hoped that he was merely a motivational speaker. 
I say that because when his suit comes off and the gloves come on, the only talking is done by his punches and kicks, and the only motivation involved is him motivated to beat his opponent to a pulp. Yup, those very people who would have hoped for him to be a motivational speaker.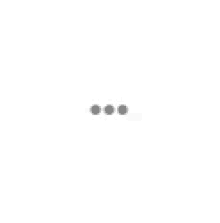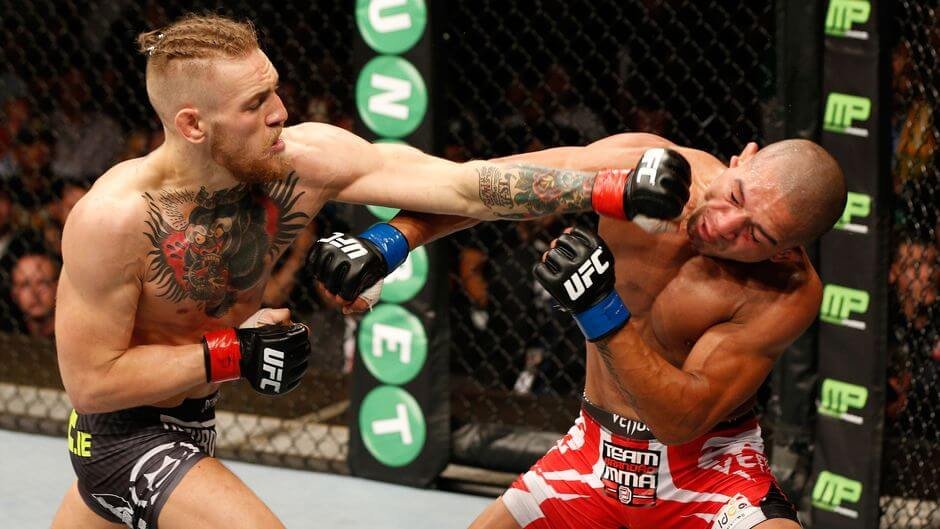 You don't want to be locked in a cage with this guy.
Conor McGregor is one of the biggest pay-per-view sellers in MMA history. In December of 2015, the Irishman won his 1st UFC title in a record breaking 13-second first round knockout! And he still holds the title.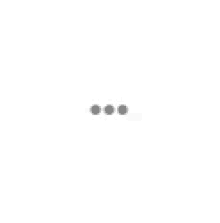 In fact, he just won ESPYs Award for the Best Fighter of 2015-16.
The guy is so badass, he also fought the Mountain. Yes, Ser Gregor Clegane from GOT! And unlike many, he lived to tell the tale.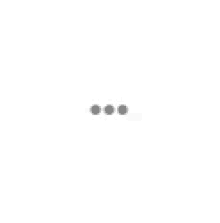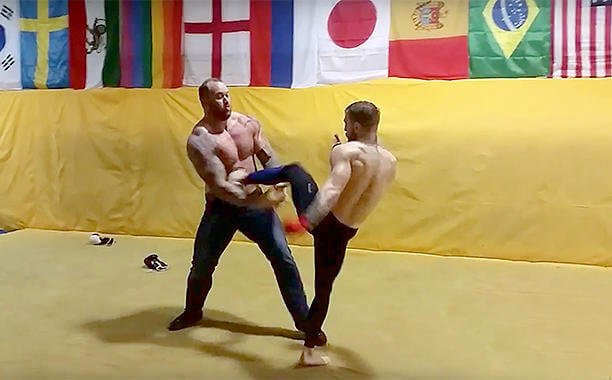 If you're wondering what keeps him going and makes him so fearless, it's not just his physical abilities but his mental strength as well. How do I say that, you ask? 
Well, here are 15 of his quotes that pay perfect testament to the previous statement: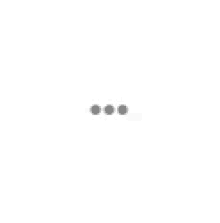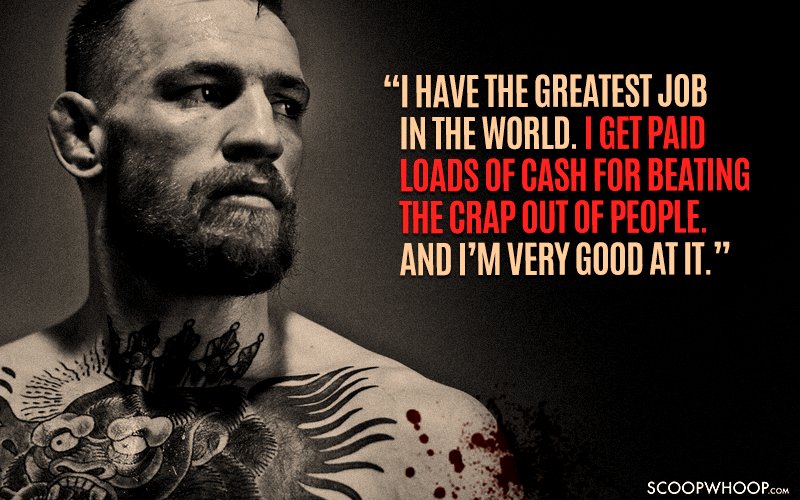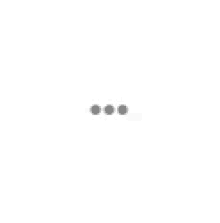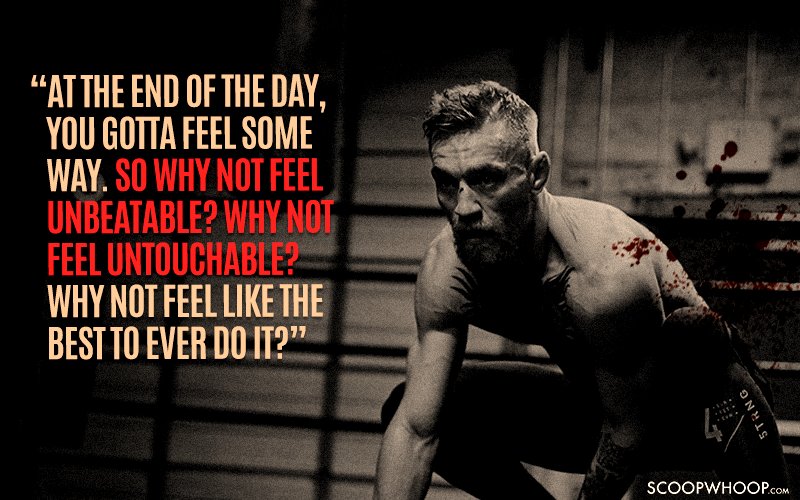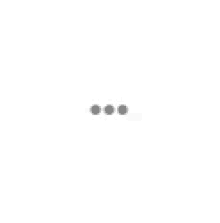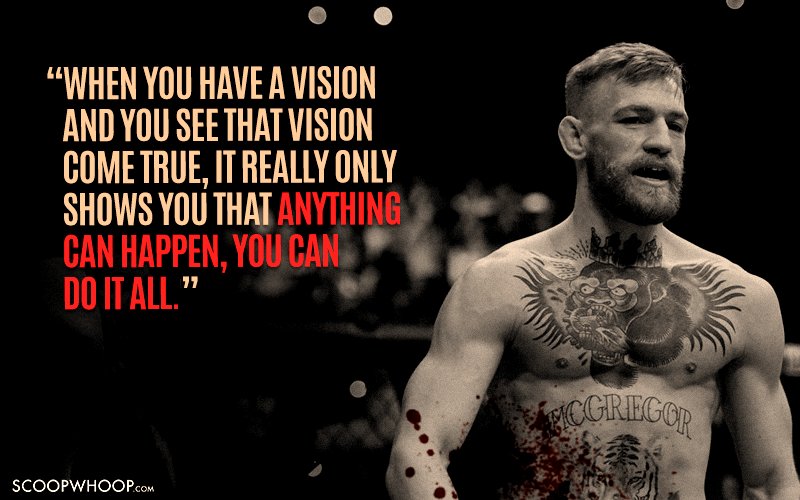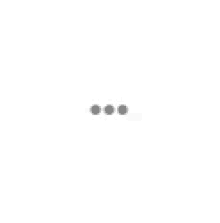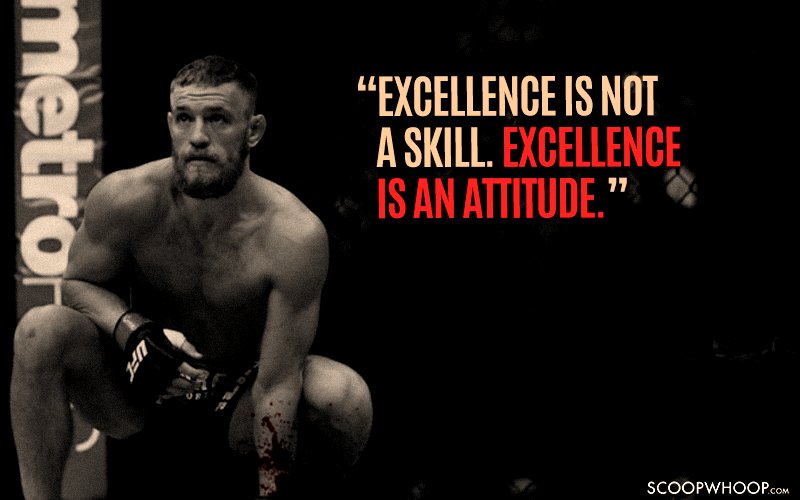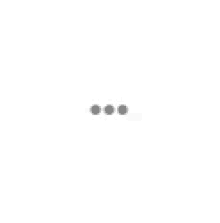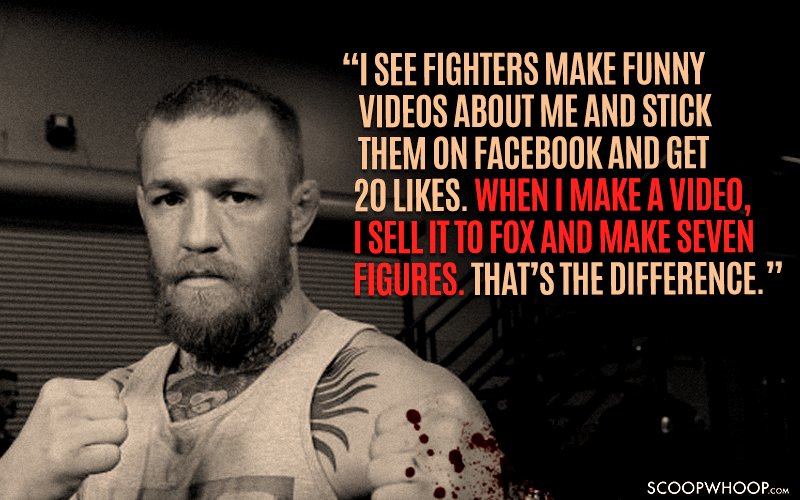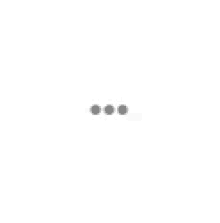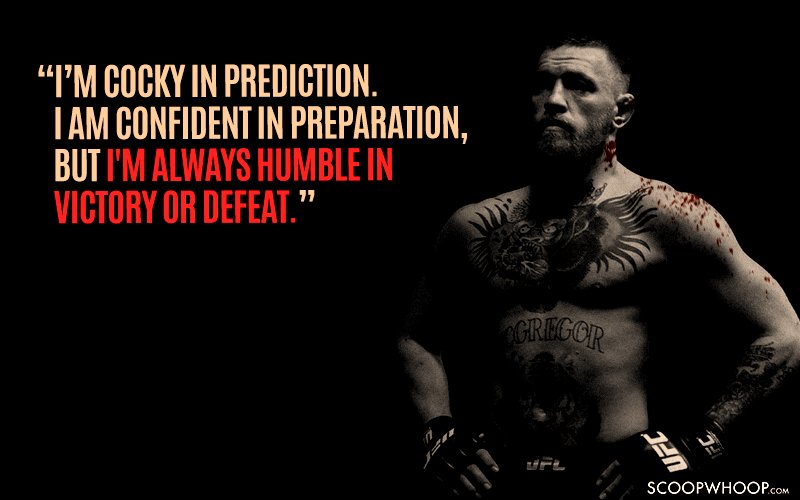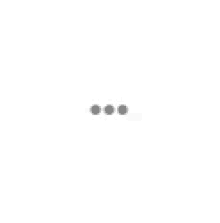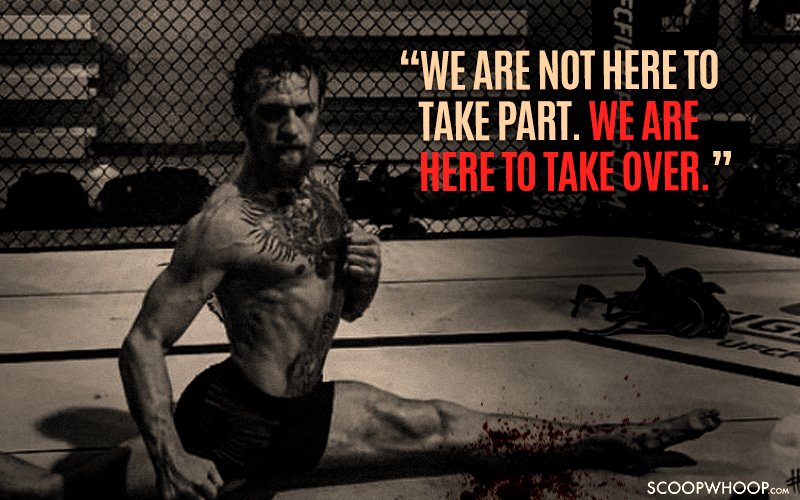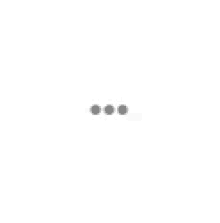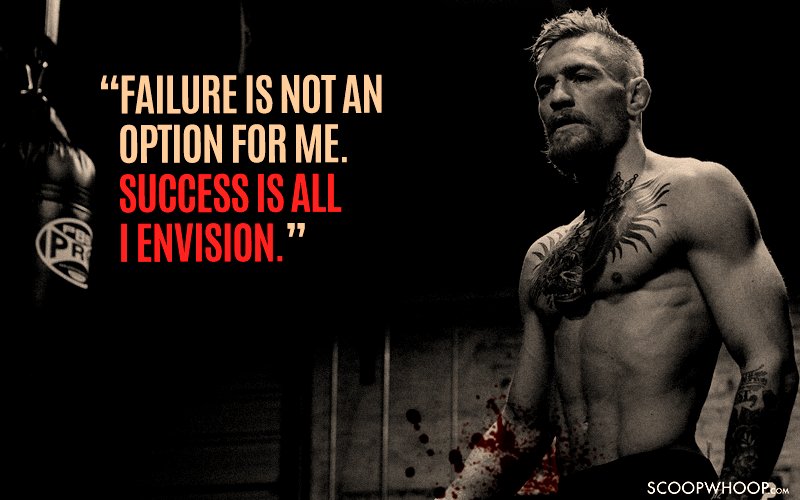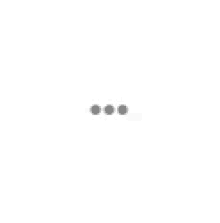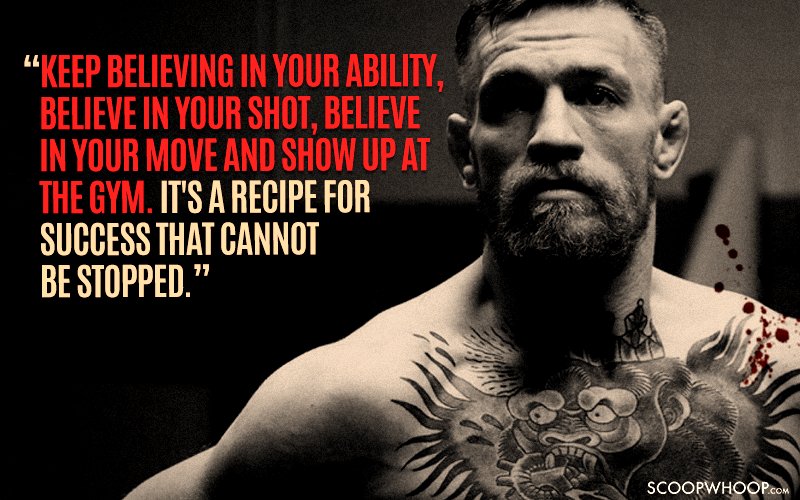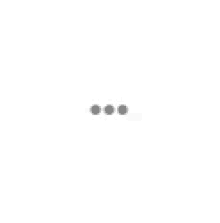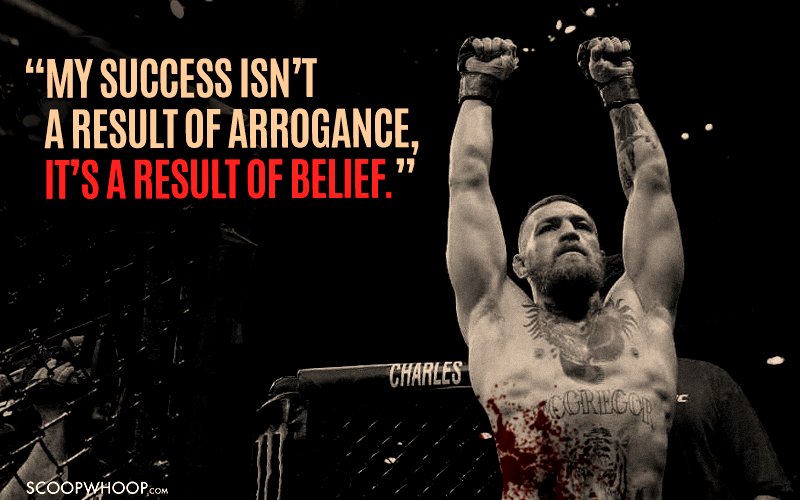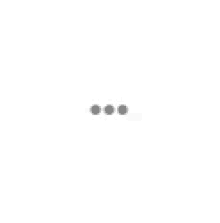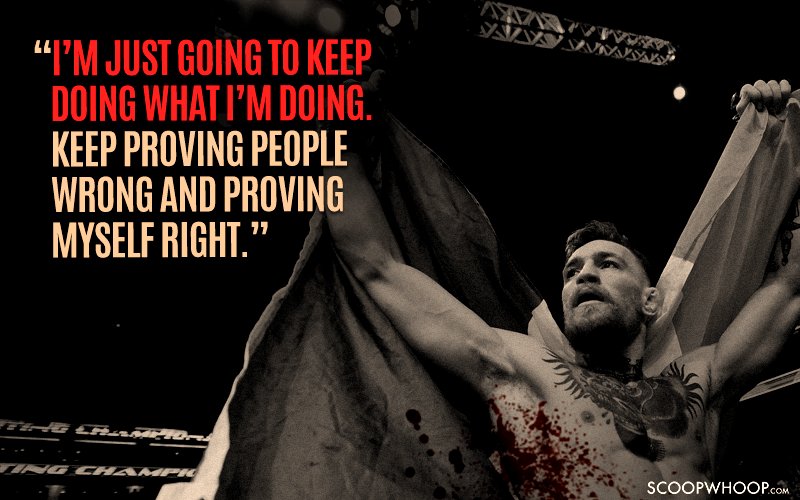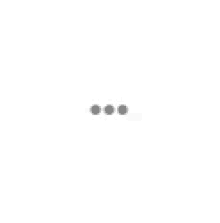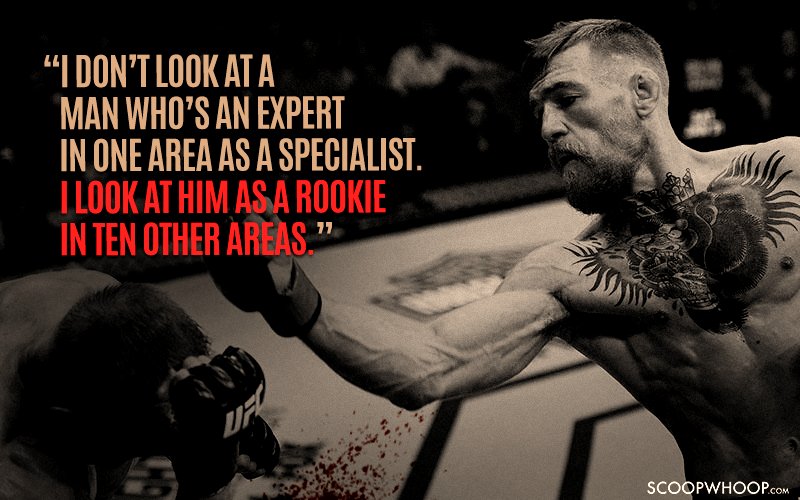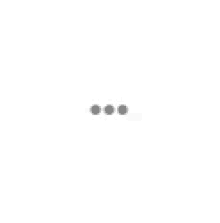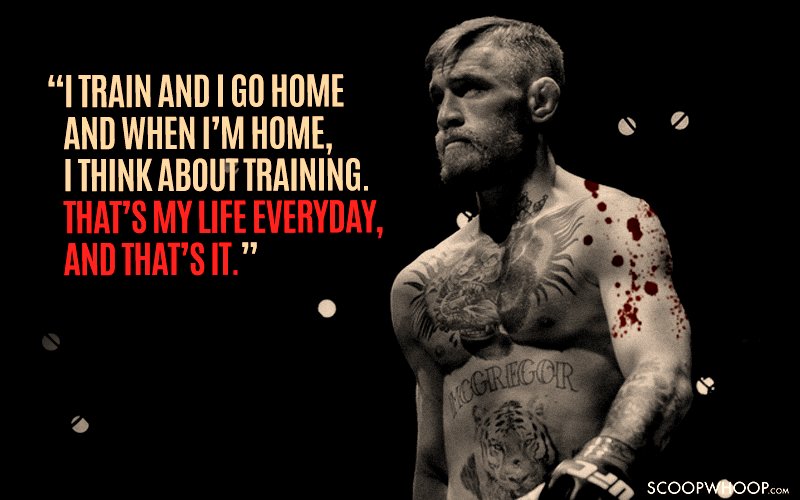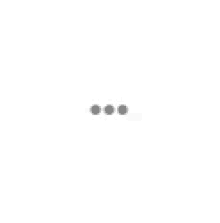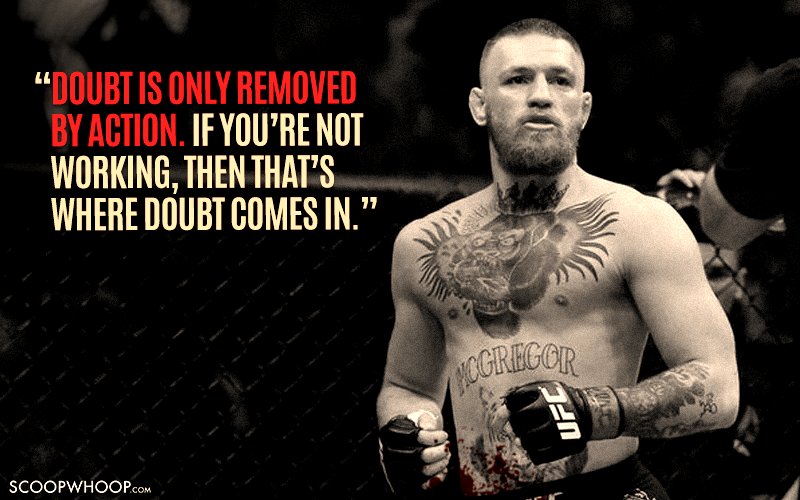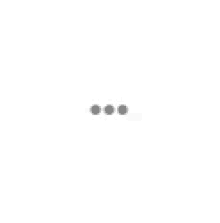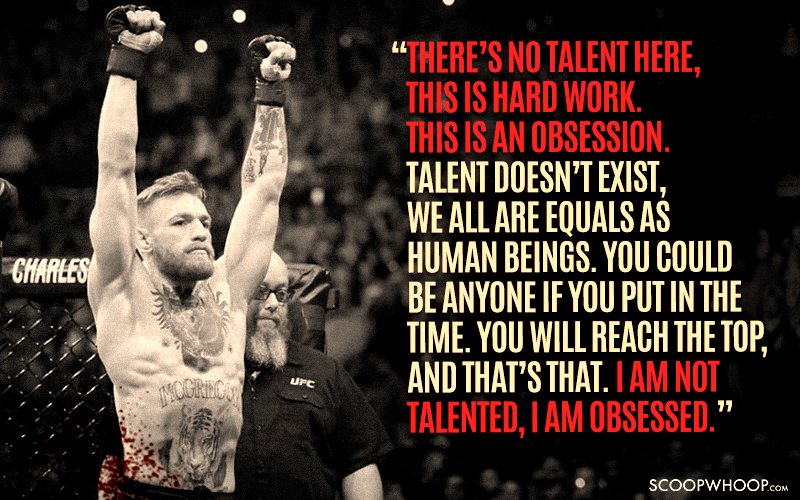 Design Credit: Aroop Mishra