A thousand things must be going through Cristiano Ronaldo's head as he walked out, stern-faced, to face Hungary in Euro 2016: the 24 shots he had taken without scoring at the tournament, his 'small mentality' outburst against Iceland, the missed penalty against Austria, Gareth Bale scoring freekicks like him, Lionel Messi taking Argentina to the Copa America final, the journalist's mic he had chucked into a lake... his place as one of the world's best being questioned.
The pressure was palpable in his clenched jaw. But this was Cristiano Ronaldo: three-time World Player of the Year, Premier League champion, La Liga winner, Champions League specialist... and a man who thrives on hate, doubt, criticism and being written off. 
And 90 minutes later, he walked off the pitch - scoring two crucial goals, just when it mattered. That's what Ronaldo does.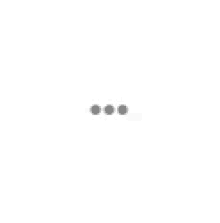 When Alex Ferguson criticised him in 2008, he struck back with a 40-yarder against Porto - probably his most cracking goal in a big match. When Real Madrid's fans whistled and jeered him, he scored four goals in the space of 15 minutes. When the press questioned him on the lack of important away goals, he scored against AS Roma in the very next Champions League game.
Again. And again. And again. You criticise Ronaldo, and he hits back with thunderous goals and boisterous celebrations.
In a way, Euro 2016 personifies his career: enter a tournament as star player, fail, throw a tantrum and attract worldwide criticism for saying something stupid. And then, score goals to silence one and all. 
The Portuguese captain finally broke his tournament duck against Hungary in a remarkable 3-3 draw on Wednesday night to send his team through to the last 16. But before this game, he was making headlines for all the wrong reasons, and rightfully so.
Ronaldo was universally ripped apart for calling Iceland a team with 'small mentality' and complaining about how they celebrated extensively after a draw - 'as if they had won the championship'. When he missed a penalty against Austria in another draw, pundits and fans alike descended on him like flies on a rotting fruit basket -- Ronaldo had, for many, started ageing.
As a Guardian article read...
"Cristiano Ronaldo at Euro 2016 is a force on the wane. A three-times world player of the year, the headline act for Portugal is entering the zone marked high-end functional footballer as with each outing the dazzling performer who wrests contests his way recedes in the distance."
And then this happened...
But then, a back-flicked goal and a glancing header later, Ronaldo is back. Just when it matters, before the knockouts. It could be the odd good day among a string of bad ones for CR7, but it could also be a springboard to take him back to the heights we are used to seeing him deliver at.
A World Soccer report puts perfectly how quickly Ronaldo can go from zero to hero.
"Ronaldo's pass went out of play and the Bernabéu, frustrated, whistled. The next time he got the ball, he saw a bit of space, knocked the ball out in front, took a run up as if taking a free kick and battered the ball into the net from thirty yards. The stadium erupted. One minute and twenty-two seconds had passed; from whistled to worshipped in the blink of an eye."
Football, like that, is fickle. Just like Ronaldo. But who cares about fickle when you're one of the world's best players? 
 Believe it or not, Ronaldo is not done yet. And that's enough reason to watch out for Portugal.
Feature image source: Reuters