Curfew remained in force in interior areas of Srinagar, while there was semblance of normalcy in the uptown city as the weekly flea market opened here today, but life elsewhere in the Valley remained affected.
Curfew has been imposed in five police station areas of Srinagar -- Nowhatta, Khanyar, Rainawari, Safakadal and Maharaj Gunj -- as a precautionary measure, a police official said.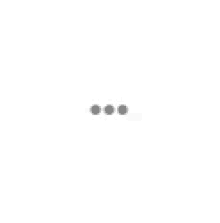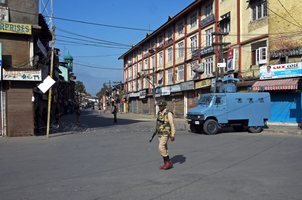 The curbs have been lifted from two police station areas - Maisuma and Batamaloo, the official said.
The situation in interior areas of the city remained tense after a minor boy succumbed to pellet injuries here, sparking fresh clashes between protesters and law enforcement agencies at various places yesterday.
Twelve-year-old Junaid Akhoon, who was hit by pellets during clashes between violent protesters and security peronnel on Friday, succumbed to injuries at SKIMS hospital at Soura, taking the death toll in the ongoing unrest in Kashmir to 84.
However, in the uptown areas of the city, especially around the commercial hub of Lal Chowk, there was an increased movement of private cars and auto-rickshaws today as compared to the last two days.
The weekly flea market, popularly known as Sunday Market, also opened today as more than 100 vendors set up their stalls along the TRC Chowk-Batamaloo axis in the city.
Meanwhile, normal life remained affected for the 93rd consecutive day in the rest of the Valley following killing of Hizbul Mujahideen commander Burhan Wani in an encounter with security forces on July 8.
The unrest, which has claimed 84 lives and left thousands of others injured in clashes between protestors and security forces, is in its fourth month as shops, business establishments, petrol pumps and educational institutions remained closed, while public transport continued to be off the roads.
Top separatist leaders and youths have been arrested by police over the past three months for allegedly inciting violence. Over 300 persons have been booked under Public Safety Act (PSA).