You're probably already dealing with a lot of Diwali responsibilities like cleaning and getting sweets. Add to that the worry about having the perfect outfit. It's only in the middle of the chaos that you realise that you haven't even thought about decorations.
So, here's a list of diwali decorations that you can make yourself. It takes very little time to make these and all of it makes your house look bright.
1. Thread Lantern
Thread lanterns are so beautiful and make any sort of light prettier. In fact, you can use them even once Diwali gets over.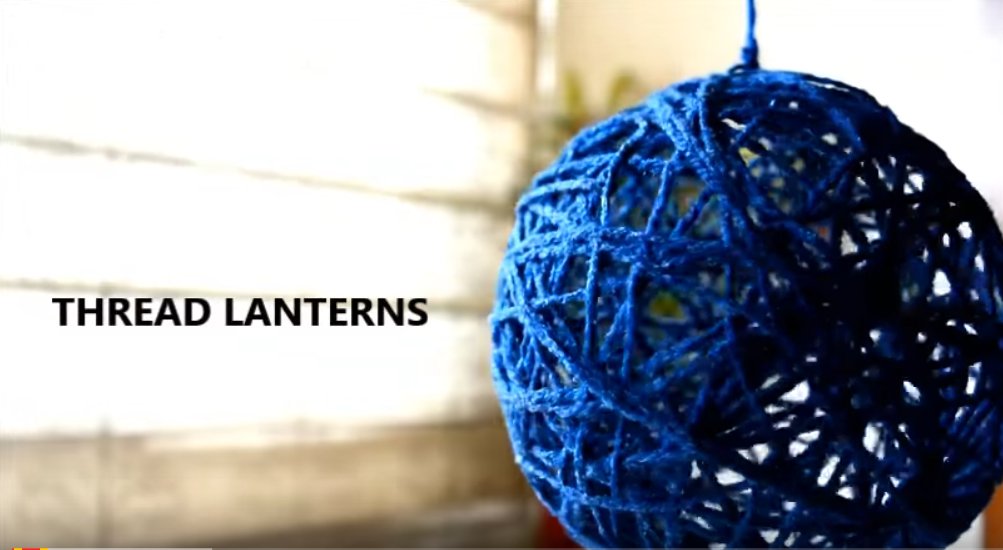 Things You Need: Paintbrush, scissors, balloon, a ball of wool, liquid glue, water, flour, a bowl for mixing


Step 1: Inflate the balloon

Step 2: Mix 3 tablespoons of water with 4 tablespoons of glue. Add 3 tablespoons of flour to it. Make sure the mixture is not too thick

Step 3: Cover the balloon with vaseline

Step 4: Take the ball of wool and tie one end to the knot on the balloon

Step 5: Now dip the wool in the mixture you've made

Step 6: Tie the wool around the balloon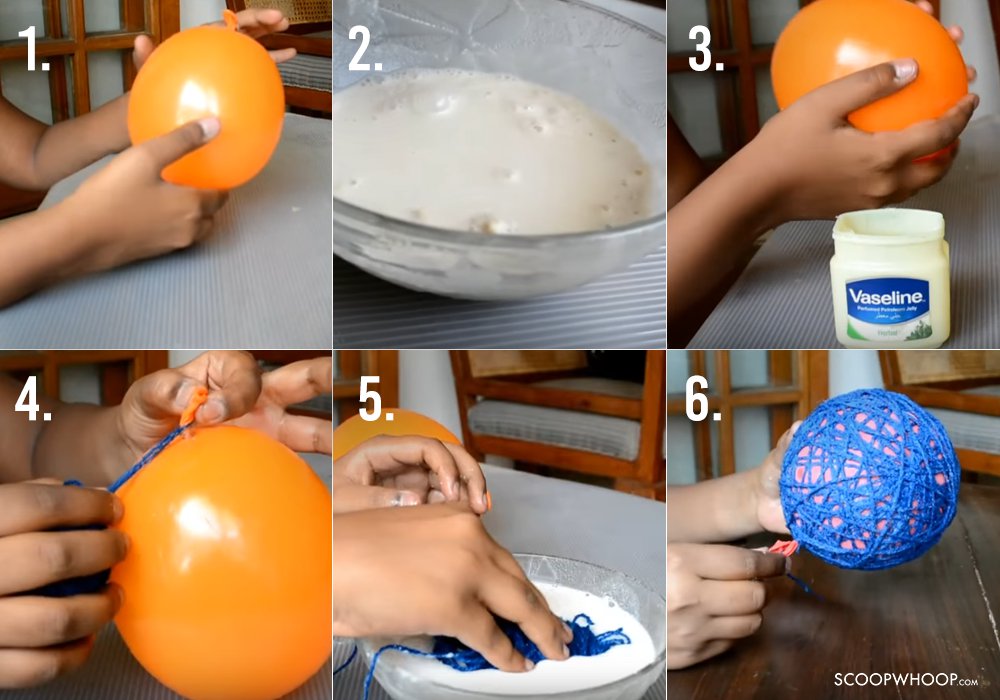 Now let it all just dry and the best part is that you get to burst the balloon!
2. Glowing Candle Shade
Who knew making shades would be this easy? Shades bring a different twist to the usual candle kept in a corner and well, it doesn't take much time to make them either.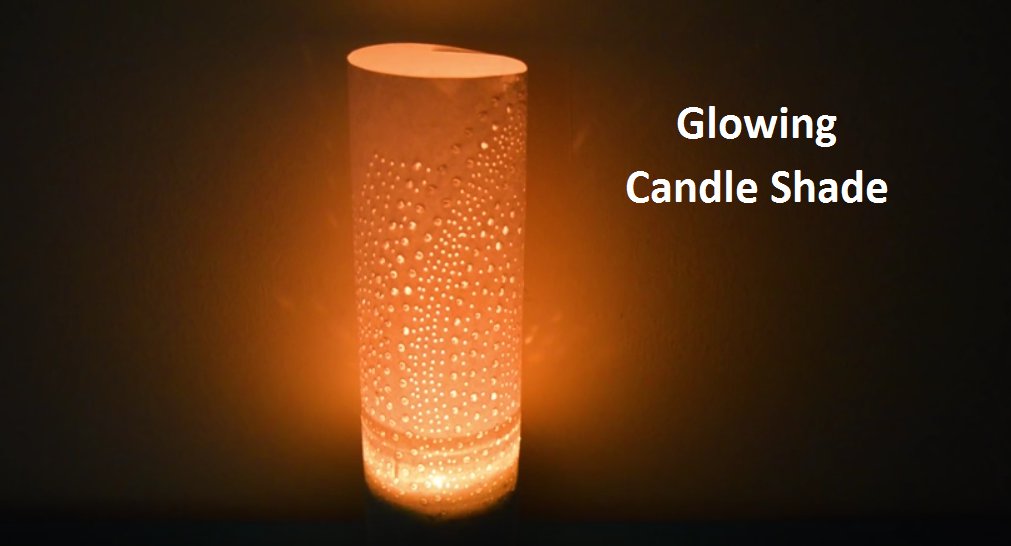 Things You Need: A sheet of white paper, thermocol, 2 needles (preferably a thick one and a thin one), tape, candle and another sheet with design on it

Step 1: Put the sheet with design under the white sheet with the thermocol as base

Step 2: Start poking the needles along the design and make a combination of thick and thin. Don't leave any blank space because our aim is to punch as many holes in the sheet as possible

Step 3: Use tape to wrap the white sheet around the candle

Source: Khushbu Floralbeauty
And this will give you a candle shade which will light up any corner of the house.
3. Paper Cup Fairy Lights
Fairy lights on Diwali is the most conventional thing ever. So, you can give it a different twist and use decorated paper cups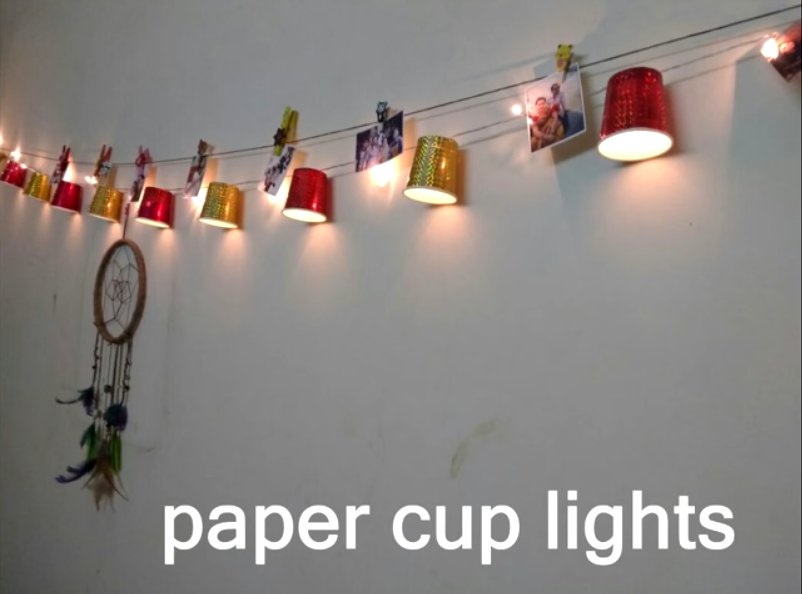 Things You Need: Paper cups, glitter tape, paper cutter, fairy lights

Step 1: Cover the paper cups with glitter tape
Step 2: Make a couple of those decorated cups
Step 3: Make a cross at thee bottom of each cup using your paper cutter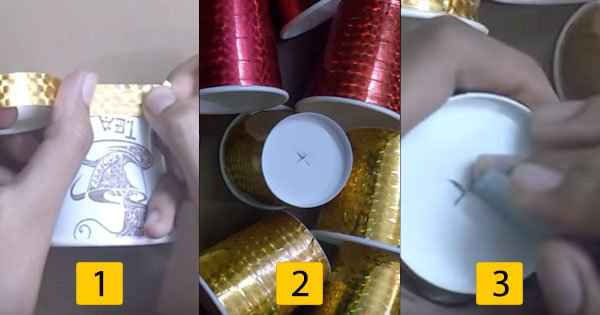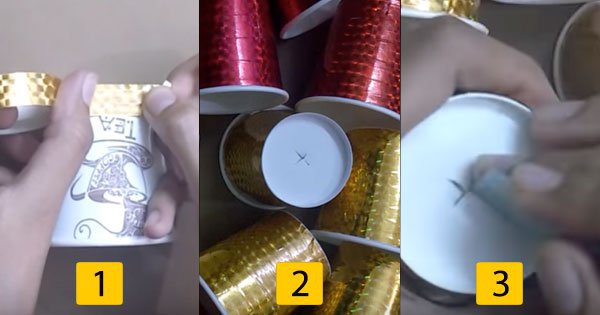 Now all you have to do is to attach each paper cup to different bulbs on the fairy light string and you'll have what you want
4. Lacey Candles
The name sounds a little fancy, right? It's because it is quite fancy. You can take a simple candle and using lace, make it look gorgeous.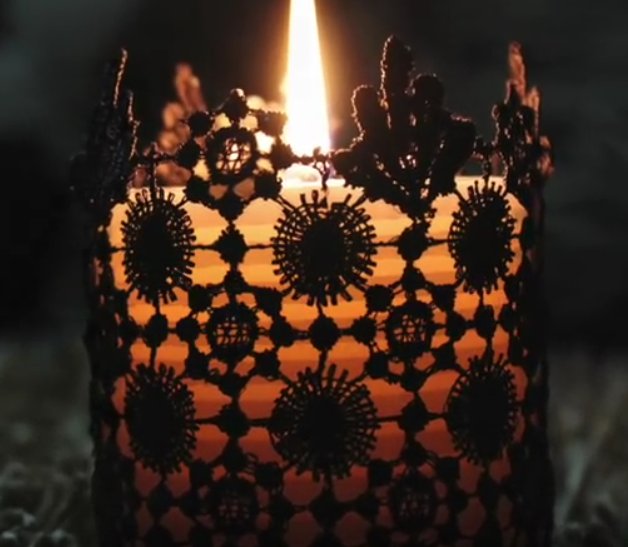 Things You Need: Lace, glue, candle

Step 1: Put glue on the candle and make sure to cover all of it
Step 2: Take the lace and wrap it around the candle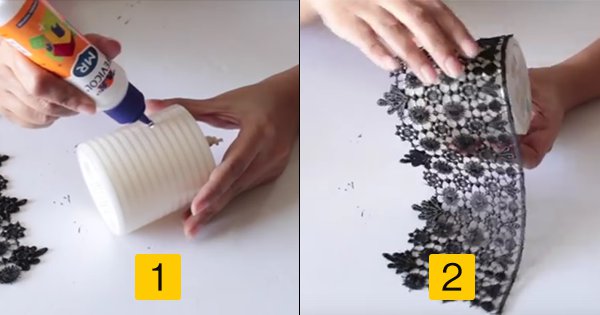 It's so easy to make something so elegant. You can place it anywhere in your house and it'll add to the diwali decor.
5. Mason Jar Candle Stand
Another piece of decoration to add light to your house on Diwali. It's easy to make and will look fabulous placed anywhere in the house.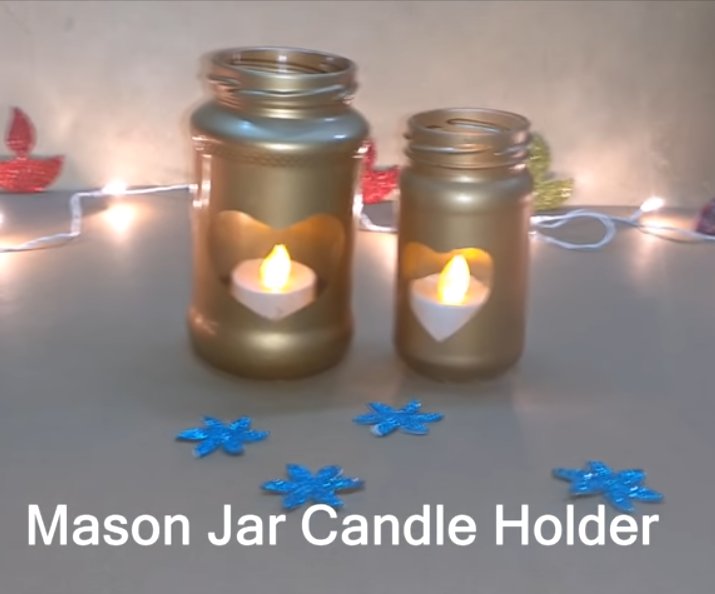 Things You'll Need: Mason jar, spray paint, a design made of plastic, glue, newspaper

Step 1: Attach the heart to the mason jar using glue
Step 2: Fill the mason jar with newspaper and paint it with your bottle of spray paint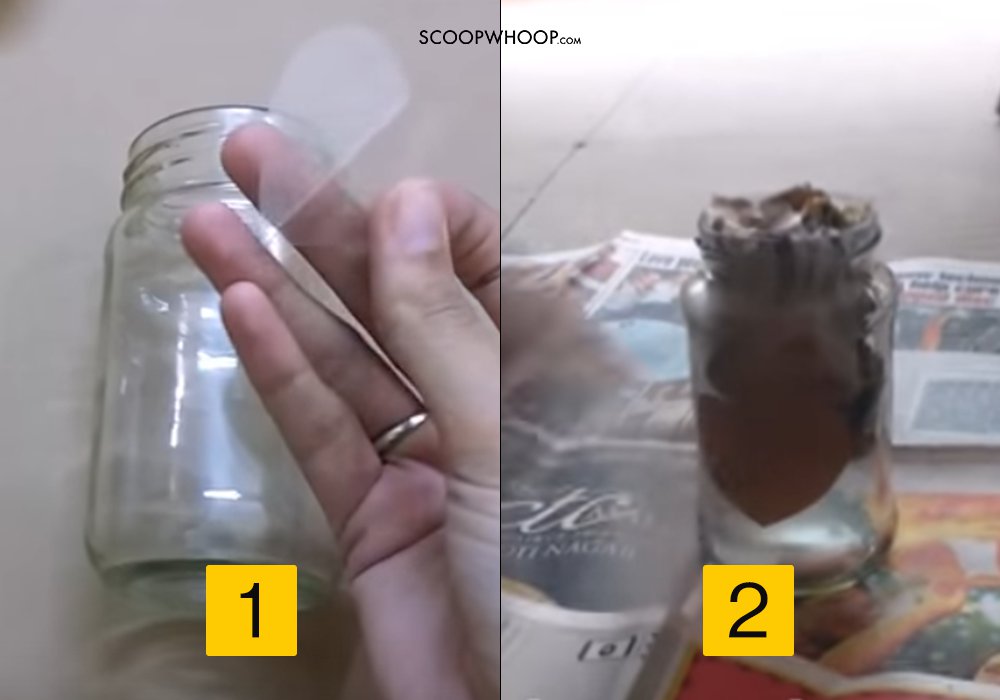 You can use any colour of paint and it'll take very little time for you to have a fancy candle stand.
6. Cloud Light
This kind of decor is very different and the sort of illusion it creates will leave all the visitors in your house stunned. Moreover, it is easy to make and can be used even once Diwali ends.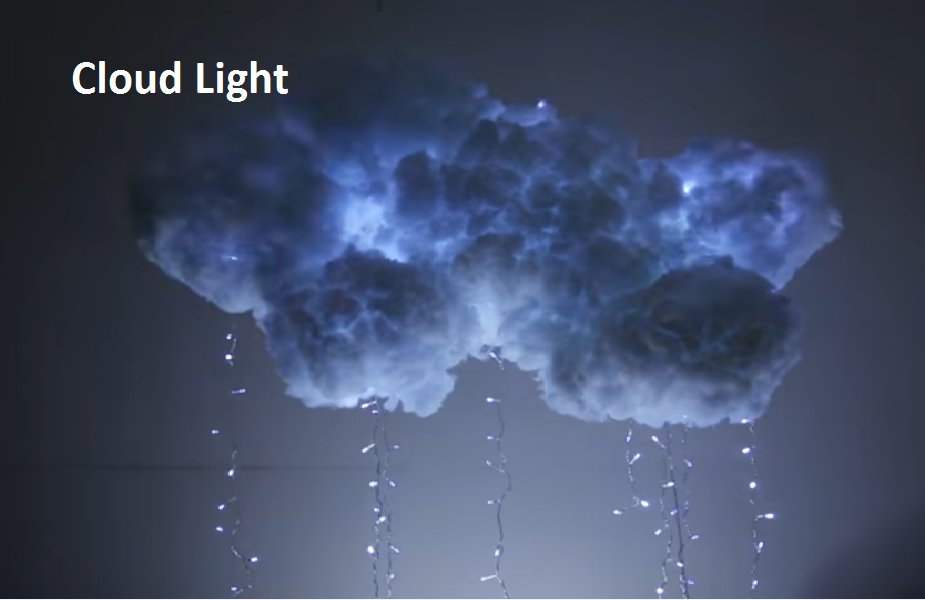 Things You Need: paper lanterns, cotton, glue, fairy lights, strings, a rod to tie the lanterns to

Step 1: Attach the cotton to the paper lanterns using the glue
Step 2: Using the string, preferably plastic, hang the paper lanterns to the rod
Step 3: Put the fairy lights into the lanterns from the top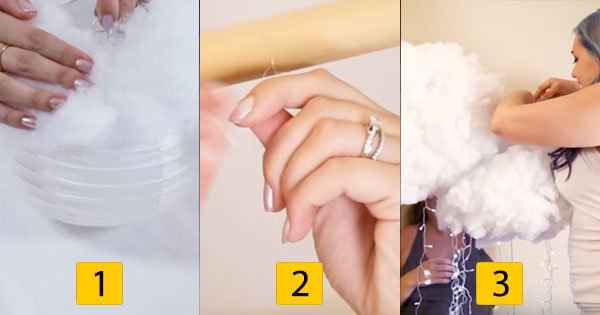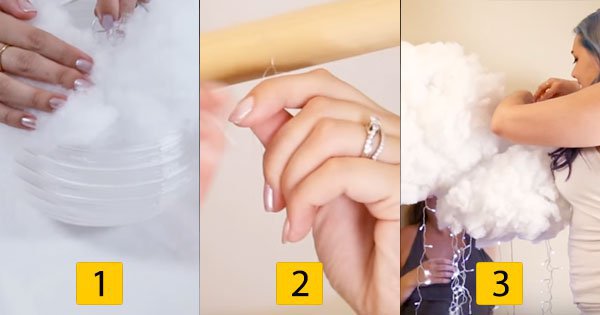 And voila! You'll have your creation ready and watch everyone who visits you be stunned
7. Wine Bottle and Fairy Lights
This one is for those who have no time for decoration. No other combination can be more classic than this one. Place this bottle anywhere in the house and it'll look pretty.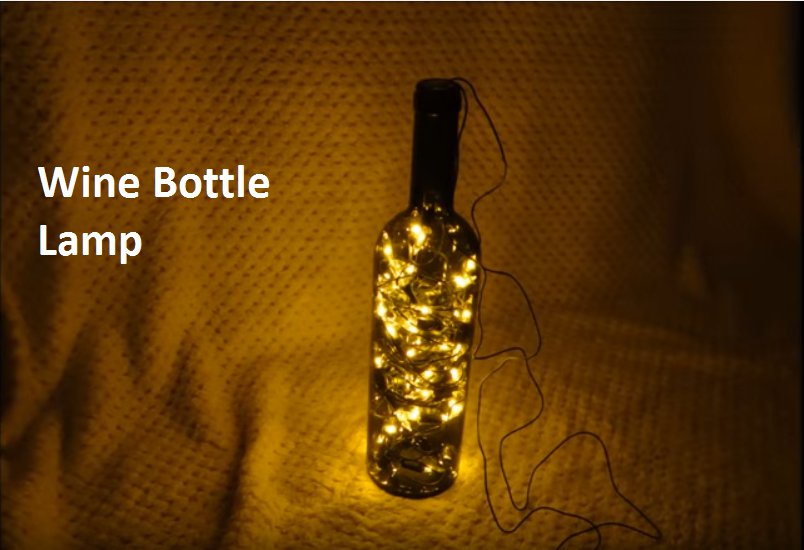 Things You Need: Fairy lights, wine bottle, stick

Step 1: Take the wine bottle and insert the fairy lights in the bottle
Step 2: Use the stick to push the lights in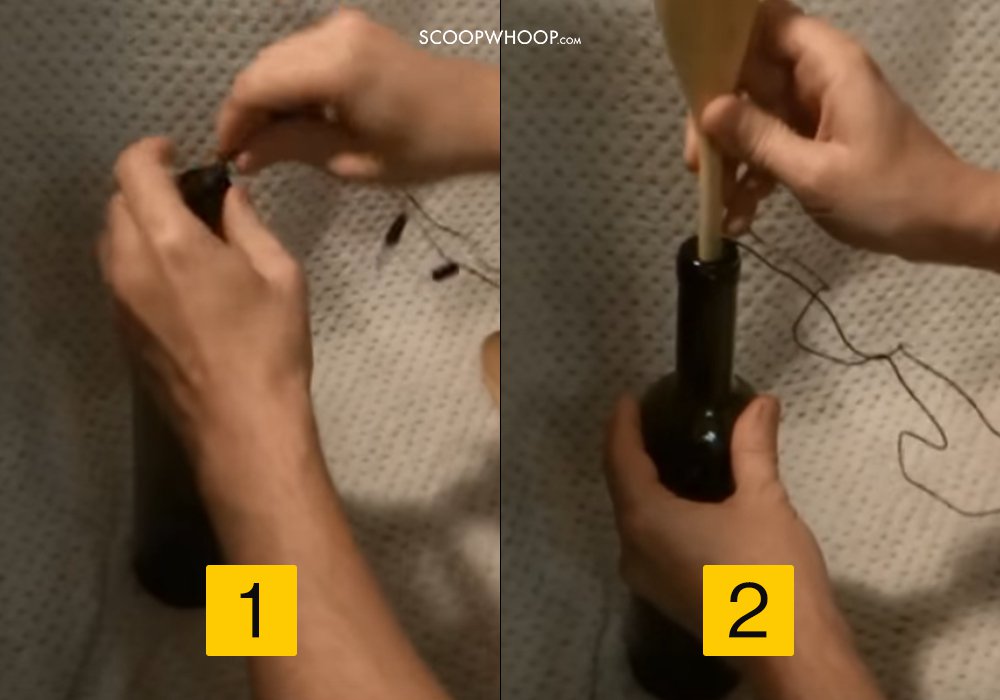 This lamp will brighten up any corner of your house and look classy too. You can continue using it as a lamp once Diwali is over.