Everytime Khal Drogo would say, "You are the moon of my life" to his beloved Daenerys, our hearts would melt. Now that he has been gone forever and Daenerys takes on to the world alone, we can't deny the fact that they had set some major relationship goals for everyone, in the very beginning of the show itself. 
While Daenerys has been kicking ass on GoT, what has Jason Momoa (the actor who played Khal drogo) been up to?  Well, he was last seen as Aquaman in Batman vs Superman: Dawn of Justice. Even though the role was short, it created quite a lot of buzz and excitement. 
This is what he looked like as Aquaman. Yes, his usual fierce self.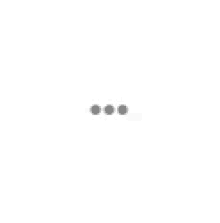 But for us he is always going to be the Great Khal Drogo and it seems like he is not letting go of his Khaleesi so easily. He's been pretty active on Instagram, expressing love for his Khaleesi every now and then, reminding us that there still ain't nobody who could mess around with his Queen.
He posted this picture from the latest GOT episode.
But what caught our attention was the adorable caption!
This isn't the first time that Jason went all Drogo to show his love for Khaleesi.
Damn, right you tell them Daeny!
Apart from showering love on Khaleesi, Jason has been busy stringing his way into out hearts
And of course, working on that bod!
Hey, don't you miss out that intense gaze piercing right through your heart.
The man is a philosopher too. Or maybe, just a beer lover. But, who isn't, eh?
He knows how to play with fire. No wonder he was married to The Unburnt, The Mother of Dragons!
Fire and all is good but which man doesn't indulge in some good old wrestling?
Well, hello Aquaman!
Now, we miss him even more! Maybe it's time for him to be reincarnated and take GOT by storm once again?