The Delhi government has issued an advisory after multiple cases of bird flu were reported in the city. It has asked people to refrain from consuming half-cooked chicken and eggs.
The advisory was rolled out after a meeting with officials was conducted in the city to fight the outbreak of bird flu. Till now 64 bird deaths have been reported in the city after two more cases were reported on Monday.
According to a Hindustan Times report, the tests revealed the H5N8 virus is the primary reason behind the killing of the birds but it is believed to be less harmful for humans. The government is planning to implement strict measures to prevent people from getting infected with the disease.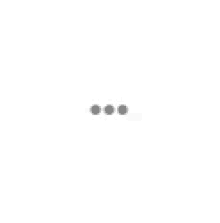 Development minister Gopal Rai has urged everyone to follow the 11-point advisory for the public He also requested people to use the helpline if they witness anything suspicious in anywhere in the city.
"Eat cooked meat. Do not consume uncooked or half-cooked chicken or half-boiled or half-fried eggs. Though H5N8 virus is not harmful to humans, precautions will help keep it at bay," said Gopal Rai.
According to Rai, no deaths have been reported from the zoo in the past three days while at the Deer Park in Hauz Khas, 17 deaths were reported while two more birds died in the park on Monday.
Rai claimed that they have managed to bring the situation under control in the city.