The New York Times has raised questions over the recent meeting between Donald Trump and his Indian business partners, saying the President-elect could use his position to advance his business interests.
"Washington ethics lawyers said that a meeting with Indian real estate partners, regardless of what was discussed, raised conflict of interest questions for Mr Trump, who could be perceived as using the presidency to advance his business interests," The New York Times said in a report.
Three Indian executives Sagar Chordia, Atul Chordia and Kalpesh Mehta had met Trump in New York last week.
The three said that they have discussed expanding their partnership with the Trump Organisation now that Trump is President-elect.
"It was not a formal meeting of any kind," Breanna Butler, a spokeswoman for the Trump Organisation told The New York Times, which has been at loggerheads with Trump for the past several months during which Trump has accused the daily of negative reporting about him.
The @nytimes sent a letter to their subscribers apologizing for their BAD coverage of me. I wonder if it will change - doubt it?

— Donald J. Trump (@realDonaldTrump) November 13, 2016
"There may be people for whom this looks OK. But for a large part of the American public, it is not going to be OK. His role as President-elect should dictate that someone else handles business matters," Robert L Walker, former chief counsel of the Senate Ethics Committee, who advises corporations and members of Congress on government ethics issues told the daily.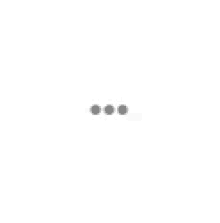 "Donald Trump's children and son-in-law have been deeply involved in the transition and selecting who will be part of his administration," said Noah Bookbinder, the executive director of Citizens for Responsibility and Ethics.
"At the same time they are deeply involved in the business. There does not seem to be any sign of a meaningful separation of Trump government operations and his business operations," he said.
The Trump Organisation said the family was moving to try to formally separate Trump from his family's business ventures.
"Mr Trump is not going to have dealings in the day-to-day business of that organisation," Butler said.