The latest seismic zone map prepared by National Disaster Management Authority and Building Materials and Technology Promotional Council reveals that nearly 59% of India's land area is prone to moderate or severe earthquakes.
This earthquake zoning map divides India into five different zones of earthquake intensity and highlights the location that falls under them. It helps determine the hazard zones of different intensities and shows that 95% of total 304 million households are susceptible to earthquakes in different degrees.
The map released on Tuesday will be made accessible to your mobile phones in the next three months to help you determine the vulnerability of your home/office to earthquake risk, reports The Times of India.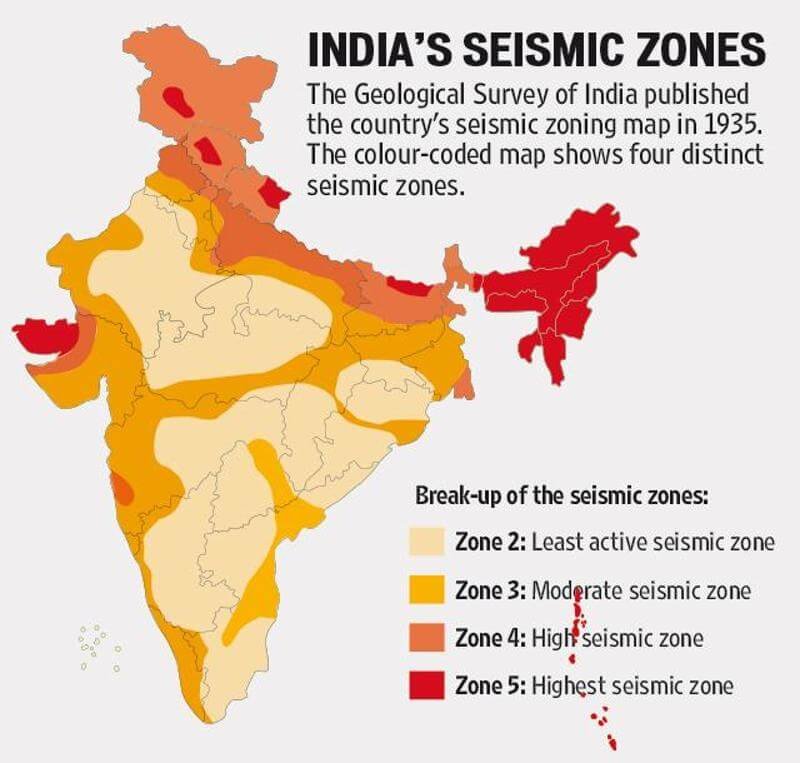 Urban Housing Development Minister M Venkaiah Naidu said that the maps will be digitised and facilitated to users through mobile apps so they can use it to take preventive measures to sustain any seismic hazard. He added that the maps would be of great help to architects, engineers, land use planners, insurance agencies and those involved in disaster mitigation and emergency planning and management, reports Business Standard.
"The real benefit will be that people can locate themselves in their district boundary and find the possible intensity of quakes. After assessing the risk level, they can take appropriate action including retrofitting the buildings or houses to sustain any seismic hazard," MoS (urban housing) Rao Inderjit Singh told TOI.
The maps will also help the authorities to determine the locations most prone to extreme disaster situation so that they can engage in proactive planning and formulate mitigation policies to tackle and reduce the impact of such occurrences.
(Feature image source: PTI)