A year ago, India was rocked by the Intolerance debate which Aamir Khan unintentionally sparked. All he did was put forth his opinion about the deteriorating state of free speech in our nation, but little did he know that there was hell waiting to break loose. You and I often find ourselves complaining about the sorry state of affairs in our country, but it isn't such a big deal because normal people don't have a clout.
But in the case of celebrities, things are different, more so if you're a Khan.
Aamir Khan had to bear the consequences by losing his Incredible India ambassadorship as well as his deal with Snapdeal. The damage was so major that people are still angry and willing to boycott Dangal. The same happened with Shah Rukh Khan, right before Dilwale, when he too voiced concerns over the growing intolerance in certain sections of the Indian society. What happened to Dilwale, as a result, is common knowledge.
The point here is not whether or not India is intolerant. We're not suggesting that either. The point here is to figure out what we, as a nation, say and what we actually mean. 
And as soon as you throw Salman Bhai into the debate; intolerant or not, Indian masses become hypocritical. There are no two ways about it. 
In fact, this a dilemma we face every time Salman Khan does or says something inappropriate. Take his recent statement for instance: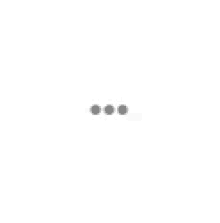 You really have to be living under a rock to not know the kind of backlash that followed after Salman's abhorring statement comparing his rigorous shooting schedule to rape.
Just days later, Sultan released amidst much fanfare today and even before it opened on the screens, the advance sales had broken the industry's records by earning a whopping ₹ 22 crore. Not to forget, that the former record for the same was also held by Salman's last year's hit Prem Ratan Dhan Payo.
Much has been said on social media and prime time news debates about Bhai's insensitive rape remark in the past few days. We have seen social media exploding with pro and anti Salman Khan comments. Our concern here is with those who took a stand against him. 
And before you charge us with hate comments accusing us of supporting the actor, just look at that Sultan ticket in your hand and think about what you're doing yourself.
He said something mindlessly; we hated on him for the longest time and now suddenly we are desperately trying to book tickets for his movie. And we are not alone, given that the shows are running full house already.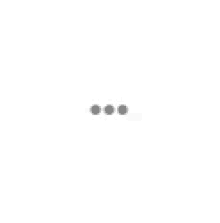 Social media is a funny place. For some it's a sham, while for others it has blurred the lines between their real and virtual lives. There is no denying that we have willingly let social media trends overtake our reality, which is okay to a certain extent. What is not okay is to mask a different identity when we go online. But it is easier said than done. 
We raised our voice against Salman back when the black buck hearing took place. We did the same when he ran over a person in the middle of the night. And we have been doing exactly this every time he says something politically or socially incorrect (which is most of the times). But has that stopped us from watching his movies? Clearly 
not!
We understand the human need of validation and being accepted by his/her social environment. In fact, this is where the disparity between the real and virtual world comes to life. Our need for social - or should we say virtual - desirability, influences our decisions and opinions online. We might be exhausting all 140 characters on stating how furious Salman's comment got us, while we're simultaneously booking movie tickets on the next tab.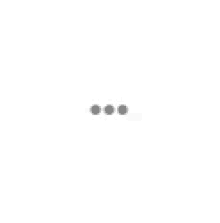 Yes, we are being critical, but it is sad how even that is unable to change things. We are a nation obsessed with movies and that's precisely where we falter. I am a part of that herd too. We watch actors on screen doing extraordinary things and think of them as Gods in our heads. There is no problem in being someone's fan, but there's a problem when you side with him/her even in their wrong deeds. And there is a bigger problem when we end up in a state of denial. 
This is that state of denial where you will completely disregard (or even delete) all the anti-Salman Khan tweets, promising to boycott his movie, but will eventually end up tweeting positive reviews for the same afterwards, pretending like nothing happened. 
We all do this. Well, at least most of us do. Sometimes, it's because the movie is our only plan for the weekend, while at times it's about the godliness of our 'favourite' stars. For the supporters, it's mandatory and that is more than legit.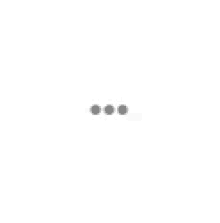 And it's not the first time Bhai's carelessness has made it to newspaper headlines. Bhai has said a couple of stupid things in the past which his father has apologized for. At least, he sticks to the stupid things that he says. Don't you think we should take a cue from this and not flip our opinion without the availability of any valid counterpoints? Voicing your concern is fine, but being radical is completely different. When it comes to Salman, we see radical supporters and the 'so-called' radical haters turning into supporters in no time.
As far as Bollywood is concerned, it was expected from the celebrities to stay mum on Salman's rape remark. It's foolish for them to support him when the world stands on the other end, just to get into his good books. But the strange part is that once again, not just the single screen crowds, the gold classes and skyboxes of the world have stood together and uninhibitedly whistled at every Bhai move, keeping their social pretense aside.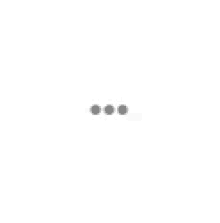 Hypocritical much!? Well, who are we to say that anyway!