A one-man inquiry panel that was probing missing files related to the killing of Ishrat Jahan had claimed that the papers in the case were "removed knowingly or unknowingly or misplaced". 
The inquiry report submitted by Additional Secretary in the Home Ministry BK Prasad to Union Home Secretary Rajiv Mehrishi implied that the documents had gone missing in September 2009 when P Chidambaram was Home Minister. 
But an Indian Express report on Thursday has raised questions about just how impartial the inquiry was.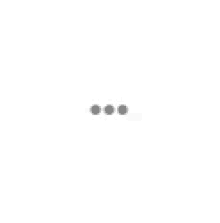 The report is based on a recording made by a reporter during a conversation with Prasad regarding another news report. During the conversation, Prasad put the reporter on hold and then spoke with another official in which he is clearly heard saying that when he asks him regarding the Ishrat Jahan file, he should say he had never seen it. 
In the clip which the newspaper has put in the public domain, Prasad is heard telling the witness that he would be asked whether he had seen a particular file. 
"Aapko kehna hai ki 'Maine ye paper nahi dekha.' Seedhi si baat hai (You have to say, 'I have not seen that paper.' It's as simple as that)," Prasad is reportedly heard saying. 
Listen to the clip: 
The newspaper also spoke with Prasad who said that none of the officials he had spoken to as part of the inquiry had said 'I have not seen that paper'. He also said that the inquiry had been conducted impartially and the officials he had spoken to were senior officials who were capable of stating their own opinions. 
But the Congress has pounced on the report and says it's evidence of the BJP government's biased handling of the issue. Former Home Minister P Chidambaram has said that the report completely vindicates his stand on the matter. 
The Home Minister Rajnath Singh has not said anything on the matter while Minister of State Kiren Rijiju had this to say, indicating the government didn't plan to back down: