The dream was to stay in an igloo. I remember watching Discovery Channel and wondering when would I grow up and have enough money to go stay in an igloo. I don't know if we share that dream but the good news is I don't need a lot of money, now, to fulfill this dream because someone has constructed one right here in India. In Kullu Valley, North India, to be precise.
Yeah, you read that right!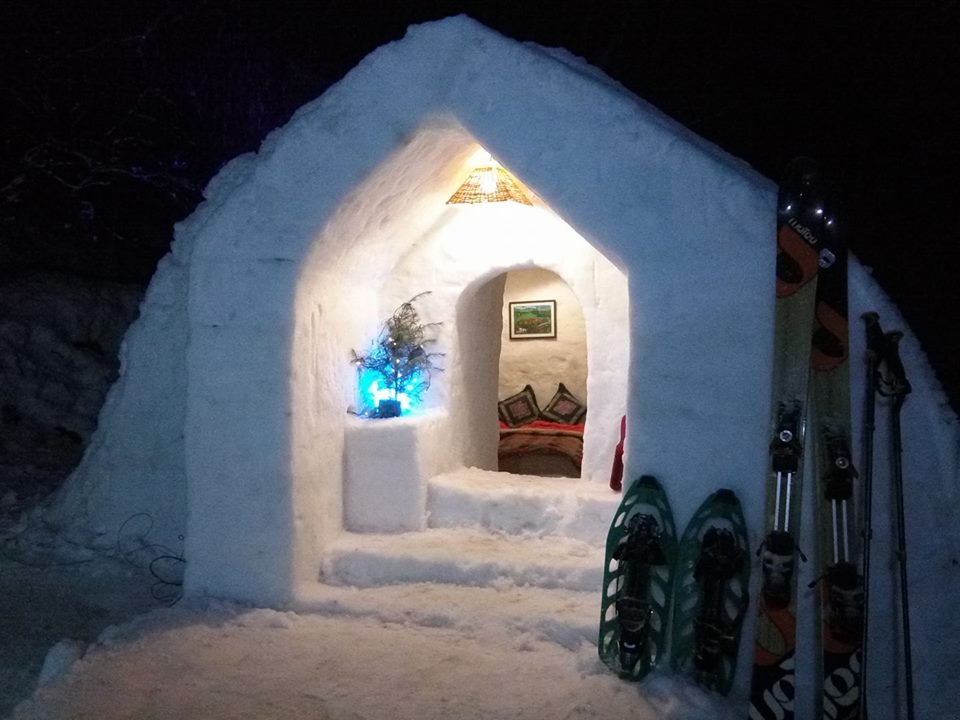 Vikas Kumar and Tashi Dorje, winter-sport specialists, have taken the the common hobby of building forts to a whole new level: Level Igloo and they are calling it the Manali Igloo Stay.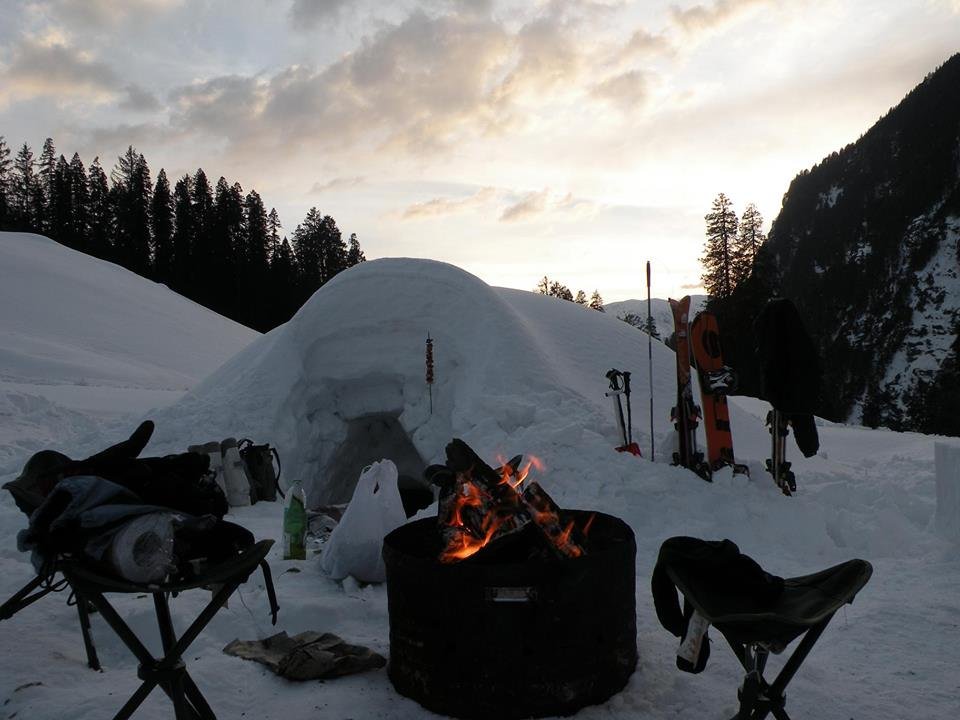 The duo started this business only recently and have so far built two fully functional igloos. They are aiming to built five of those depending on the number of people who show interest in this concept ( ME!!). February would be your last chance this year to pack all your woolens and leave because this is a seasonal activity. Big groups aren't being encouraged because there is only limited space as of now and each igloo will be given on a twin-sharing basis.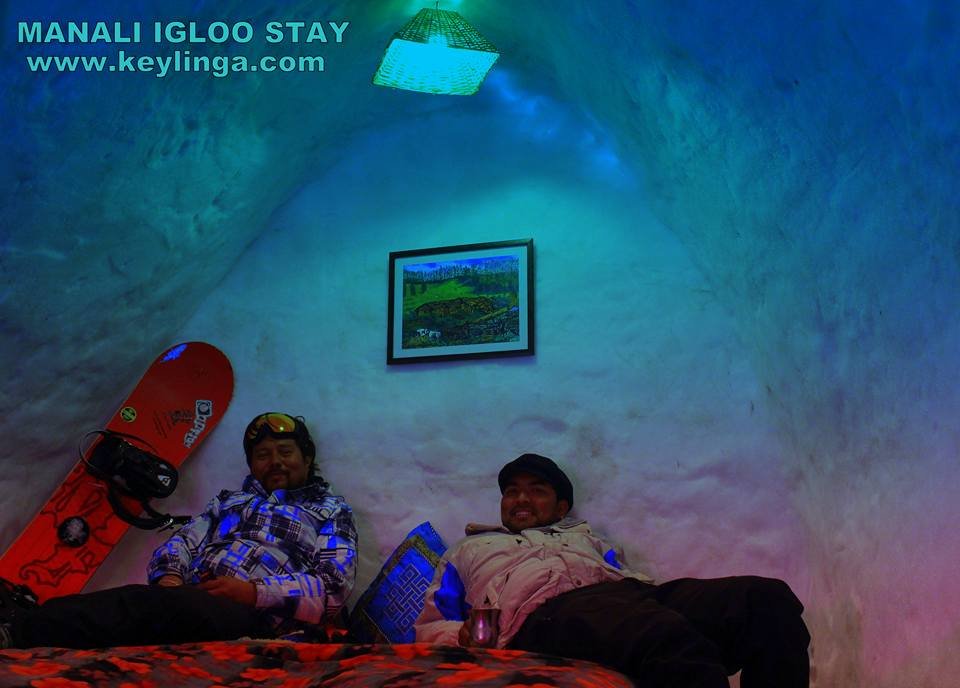 If you're still in two minds about this deal, you perhaps would be excited to know that according to the package you choose, you may also opt for ski activities along with the stay. The two packages offered are Rs 5,000 and Rs 18,000. The former includes activities like skiing lesson, tube sliding, sledge sliding and even making your own igloo. If you are feeling a little too adventurous, you also have an option of experiencing snowboarding at Rs 600 per day and snowshoeing at Rs 500 per day.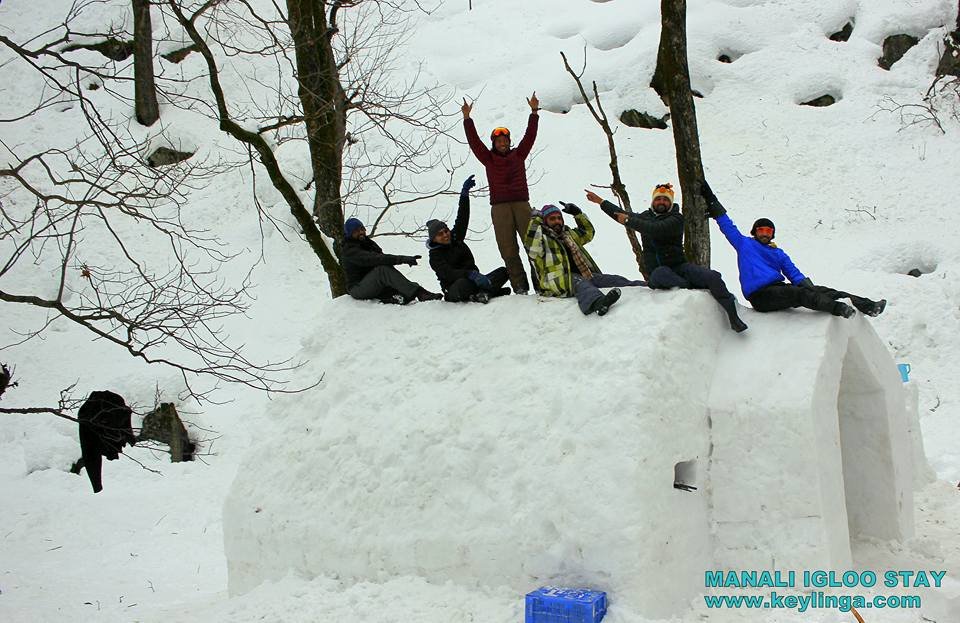 The current temperature in Manali is anything between -2 to 7 degrees and hence, it is important to carry a hefty loads of woolens but these guys will provide you with extra comfort in the form of warm feather sleeping bags with extra fleece (fancy), a thick foam mattress and hot water bottles. To add to the winter fun, all three meals are also going to be provided that involves a bonfire and a barbeque. They shall also be rendering a comfy adventure with water proof ski clothing like jacket, pent, snow boots and gloves.
Here is a short video of what the igloo actually looks like:
So, now that your dream (my dream) has come to me on beautiful white horse, what are you waiting for? Book yourself a night or two (or three, if your fancy) on their website. You may also go ahead and email them at [email protected] or call on +919459996999.