India and Russia on Saturday sealed a number of big-ticket defence deals including purchase of missile systems, frigates and joint production of helicopters besides deciding to deepen cooperation in a range of crucial sectors even as the two close allies resolved to fight the menace of terrorism unitedly.
Prime Minister Narendra Modi and Russian President Vladimir Putin held wide-ranging talks covering the entire expanse of bilateral engagement.
Here are some of the major deals:
1) The two sides signed a total of 16 MoUs and made three announcements to boost ties in sectors like trade and investment, hydrocarbons, space and smart cities.
2) The two leaders also dedicated the unit two of Kudankulum nuclear power plant and witnessed foundation laying of its Unit 3 and 4.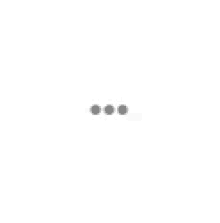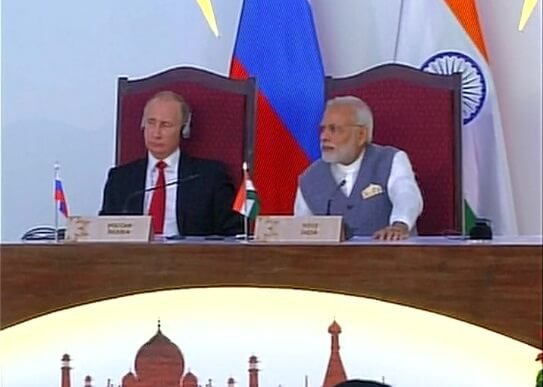 3) The defence deals included India buying the 'gamechanger' S-400 Triumf air defence systems from Russia at a cost of over USD 5 billion. It has the capability to destroy incoming hostile aircraft, missiles and even drones at ranges of up to 400 km.
4) There will be production of 200 Kamov 226T helicopters domestically under a nearly USD 1 billion deal for which a joint production facility will be set up.
5) Another important deal signed was four Admiral Grigorovich-class (Project 11356) guided-missile stealth frigates.
Reading out a statement to the media in the presence of Putin, the Prime Minister appreciated Russia's understanding and support of India's actions to fight cross-border terrorism, an oblique reference to India's surgical strike across the LoC targeting terror launch pads.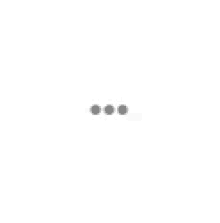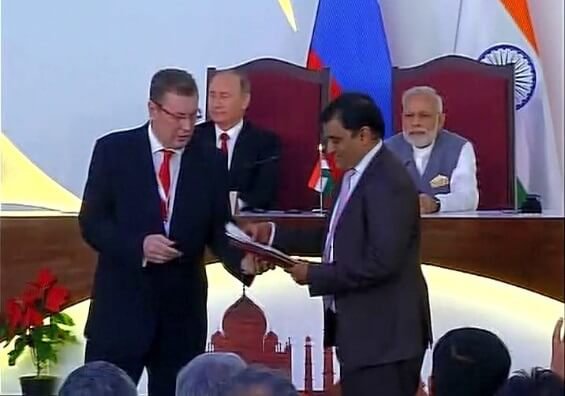 "Russia's clear stand on the need to combat terrorism mirrors our own. We deeply appreciate Russia's understanding and support of our actions to fight cross-border terrorism, that threatens our entire region.
"We both affirmed the need for zero tolerance in dealing with terrorists and their supporters," Modi said. Putin, on his part, said both countries have close cooperation in fighting terrorism. Modi said the "highly productive" outcomes of the meeting clearly establish the special and privileged nature of strategic partnership between the two countries.
"They also lay the foundations for deeper defence and economic ties in years ahead. The agreements on manufacturing of Kamov 226T helicopters; constructions of frigates; and acquisition and building of other defence platforms are in synergy with India's technology and security priorities," he said.