Following reports and worrying data on the alarming pollution levels in Delhi, a Greenpeace study has found the presence of cancer-causing metals inside city schools.
The NGO analysed samples of air from Delhi classrooms between October and December 2015, and found that the heavy metal presence was alarming on days when PM 2.5 were much higher than the prescribed levels.
The study was carried out mainly to decode constituents of PM 2.5 from the sample, which was collected through monitors installed inside the classrooms. The result: The indoor air quality was five times above the Indian safety limits, and a whopping 11 times above the World Health Organisation's safety limits, taking the average to 293 (µg/m3).

Further analysis showed dangerous levels of heavy metals such as Arsenic, Cadmium, Lead and Nickel which are carcinogenic and detrimental to health.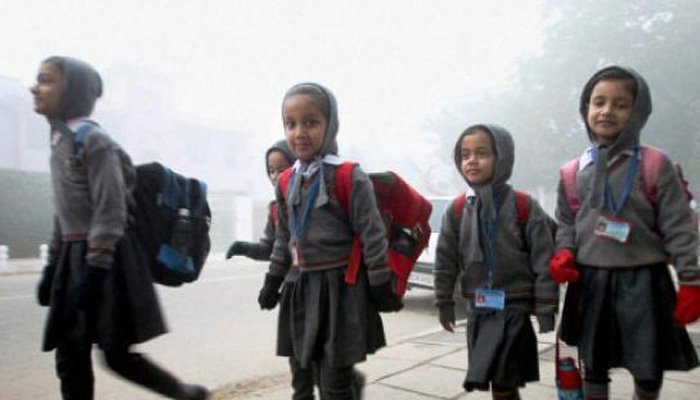 "The result signifies that schoolchildren are exposed to exceeding levels of heavy metals that increase the risk of cancer and developmental problems. Higher the PM 2.5 concentrations higher will be the exposure to heavy metals," said Sunil Dahiya, Campaigner, Greenpeace India as reported on their website.
The NGO said in its report that there is an "urgent" need for a comprehensive regional clean action plan for pollution in north India. As a necessary precautionary measure, schools should be shut down immediately.

Here are other key findings:
Cadmium and Arsenic concentrations were higher than the prescribed standards (Indian/WHO) in 70 percent and 40 percent of the schools respectively

Neuro-toxic metals like Lead and Manganese were found, which affect cognitive and motoric development of children in particular
Cadmium and Lead come from industrial emission whereas high levels of Zinc and Lead comes from burning of coal and non-ferrous metal melting
Well, if you are already alarmed about the pollution levels after reporting a number of reports, we don't think this new study adds to that. Didn't we already know that the air throughout Delhi is pretty bad?
(Feature image is representational | Source: greenpeace.org)
.