New Delhi: On Monday, Defense Minister Manohar Parrikar said Prime Minister Narendra Modi's "daring move" of demonetizing Rs 500, Rs 1000 currency notes has stopped stone pelting in Kashmir.
"Earlier, there were rates: Rs 500 for stone pelting (on security forces in Kashmir) and Rs 1,000 for doing something else. PM has brought terror funding to zero. I congratulate PM for it," Parrikar said.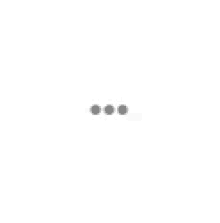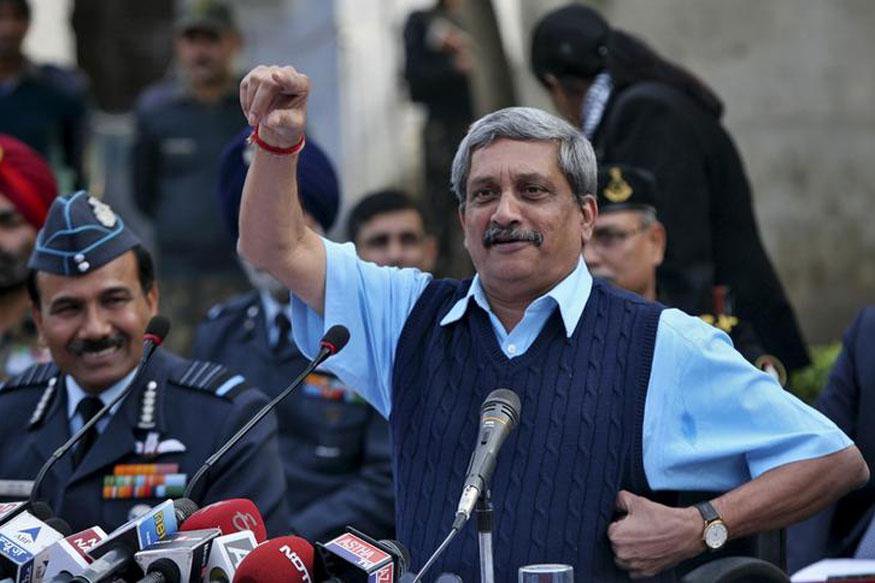 The remarks came at a time when the uprising against Indian rule in conflict-torn Jammu and Kashmir has entered its fifth consecutive month.
Back in Kashmir, Parrikar's statement is drawing laughs. 
First, the rebuttal to Parrikar comes from the figures provided by the J&K government's Home Department itself.
As per the figures, the number of stone-pelting cases have consistently declined every month since July, when Burhan Wani was killed by security forces. As one can see (in the graphic below), the sharpest decline happened between September and October, well before demonetisation. The figures followed a similar pattern in November.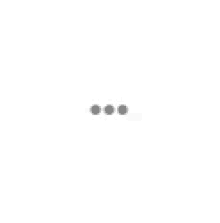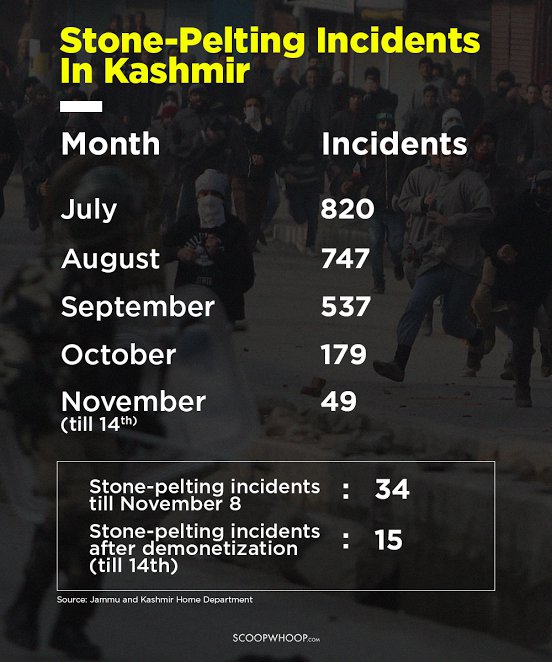 Now, 34 stone-pelting incidents took place from November 1 to 8, which dropped down to 15 between November 8 and 14. It's a drop indeed, but neither sudden nor close to Parrikar's claim of such cases coming to a total stop. 
"Claim laughable, stupid and hollow"
"It's laughable," says Essar Batool, a young Kashmiri human rights activist based in Srinagar. "The point is, this claim is as stupid and hollow as the one where the government says demonetization has effectively affected people who have black money."
"There were protests in Kashmir even after demonetization," pointed out Batool, who recently co-authored a book on the infamous Kunan-Poshpora mass rape by soldiers of Indian army in North Kashmir's Kupwara in early 90s. She wondered that if stone-pelters are paid, just how such transactions go unnoticed.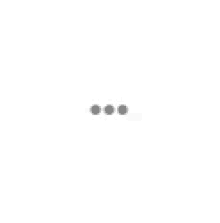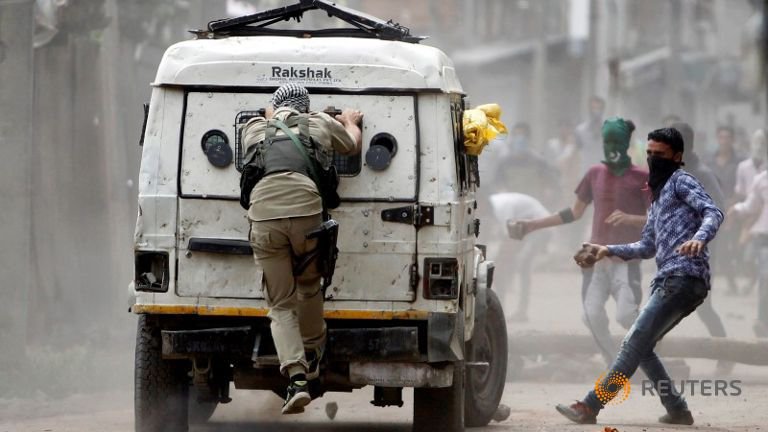 Bashir Ahmad Bhat, a restaurant owner in Srinagar, feels Parrikar's claim is just another example of how Indian politicians continue to brand protests in Kashmir as being funded from outside.
"I haven't opened my shop since July and I have incurred losses in lakhs. Is the Defence Minister suggesting that Kashmiris are cajoled to drop their thriving business and jobs and take part in protests for Rs 500 or 1,000?" wondered Bhat, an Arts Graduate-turned-businessman. 
For Bhat, a father of two teenage sons, the ongoing uprising has meant "bloodshed and blindness."
"If it's all about money, why doesn't Indian govt give every Kashmiri a Rs 2,000 note to stop asking for Azadi and also withdraw its 6 lakh soldiers from the valley? I wonder why haven't they explored this option till now?" Bhat, an avid reader of Urdu newspapers published in the valley, said.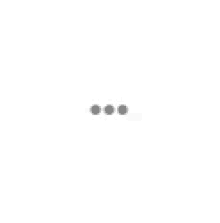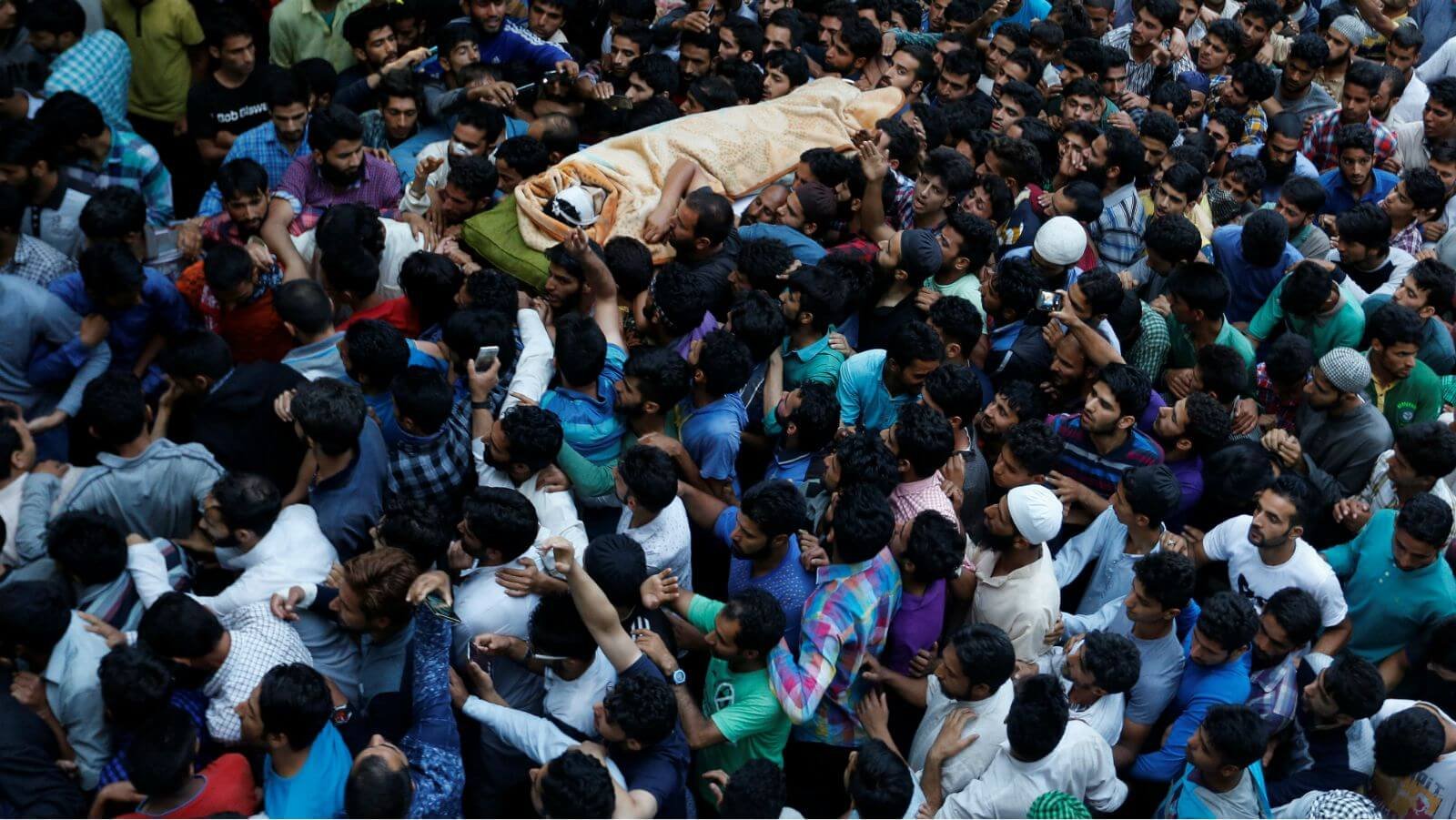 Then what is it that has really led to a steady decline in stone-pelting incidents? 
Bhat said it's because Kashmir has observed a shutdown continuously for more than 130 days, the intensity of the uprising has faded out, which is natural. The massive police crackdown is another major reason. 
Sample this: Nearly 100 civilians have been shot dead by police and CRPF since Kashmir erupted after Wani's killing. The number of injured civilians is more than 13,000 thousands out of which 500+ have been blinded by pellets. Police has arrested nearly 8000 civilians - many of them below 18 - for allegedly taking part in protests. Internationally recognized human rights activist and Programme Coordinator of Jammu and Kashmir Coalition of Civil Society (JKCCS), Khurram Parvez continues to remain in prison.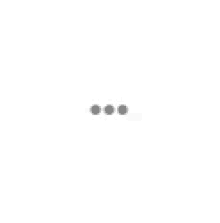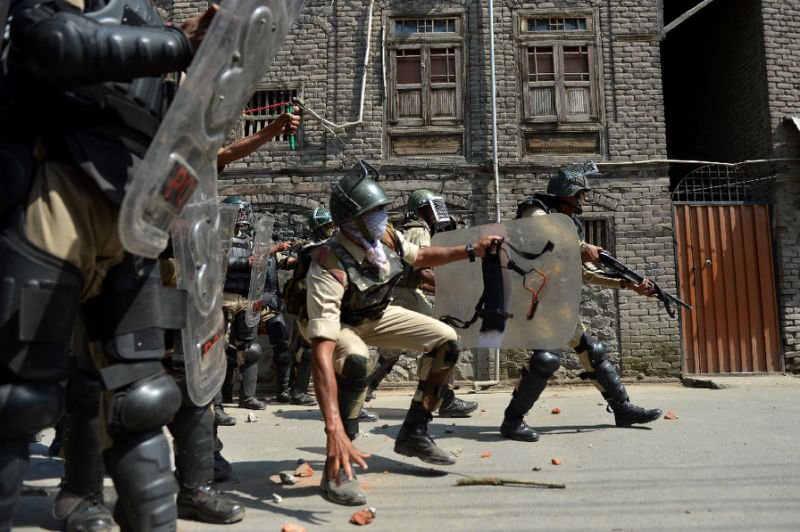 At Srinagar's historic Jamia Masjid, Friday prayers haven't been allowed for 18 weeks in a row. The government ban on publication of an English Daily 'Kashmir Reader' has completed six weeks.
No wonder the valley's political leaders are refuting Parrikar's claim too
After Parrikar's statement, here's what J&K Chief Minister and patron of J&K's oldest pro-India party National Conference, Dr Farooq Abdullah, told the media on Wednesday: "If the Defence Minister thinks that by examination and change in currency (demonetization), the storm, which has erupted here, will die down, then he has a misconception. This storm will not die down. Whatever they do...they will see that the storm will rise once again."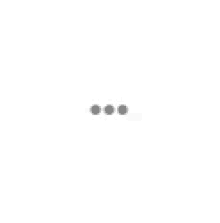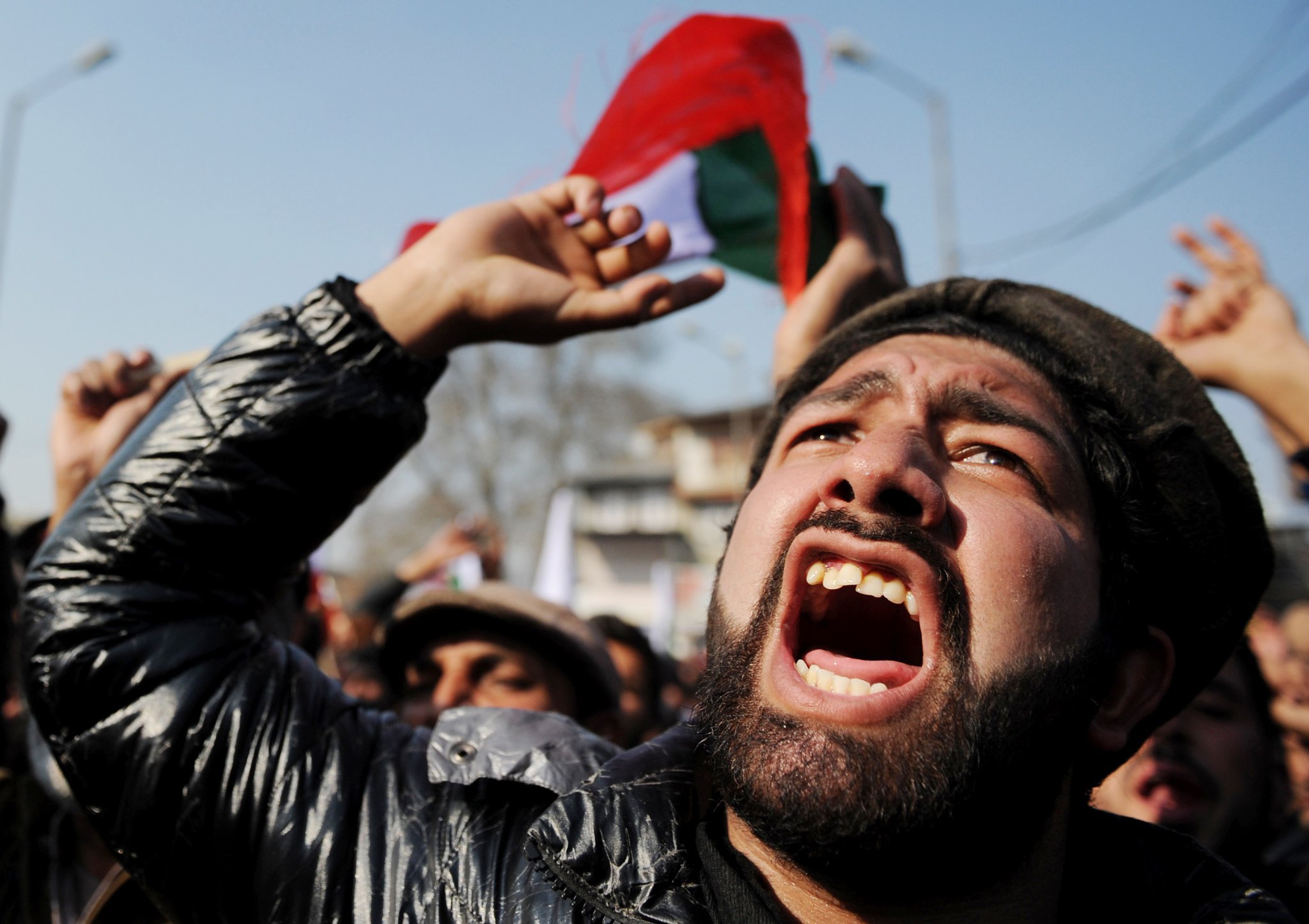 Abdullah was supported by independent MLA Engineer Rashid in refuting Parrikar.
"Whatsoever is happening at the streets of Kashmir is indigenous and an outcome of history of long broken promises government of India has made with people of J&K from time to time," Rashid said.
Erstwhile J&K CM Omar Abdullah has already made his opinion on the statement clear with this tweet: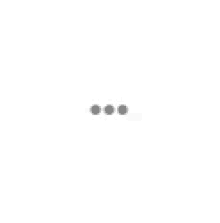 Feature image source: ScoopWhoop/Reuters