Once you enter adulthood the importance of weekends increases exponentially. It's like a festival we all wait for throughout the week and we celebrate it by simply giving ourselves time. We make a lot of plans for the weekend right from Monday itself but eventually, the plans get changed or cancelled for some reason.
You are not alone, almost all of us end up blowing our weekend plans and it's okay to fuck up as long as you are happy. Take a look.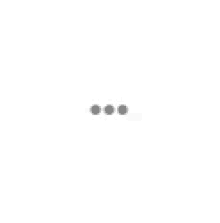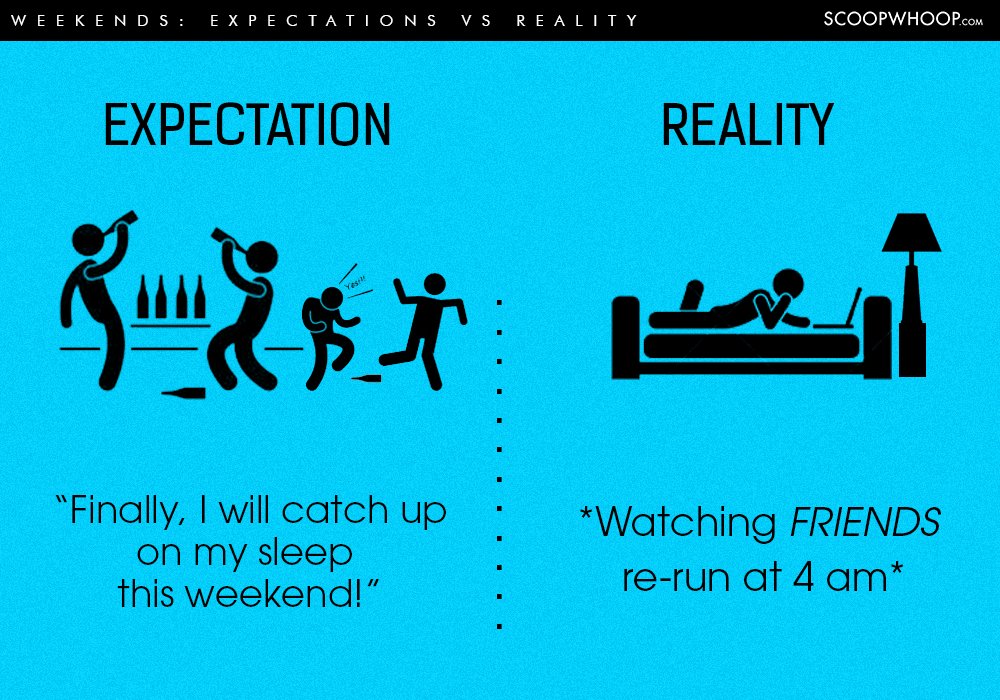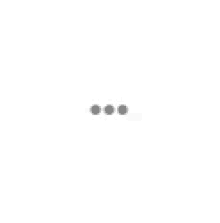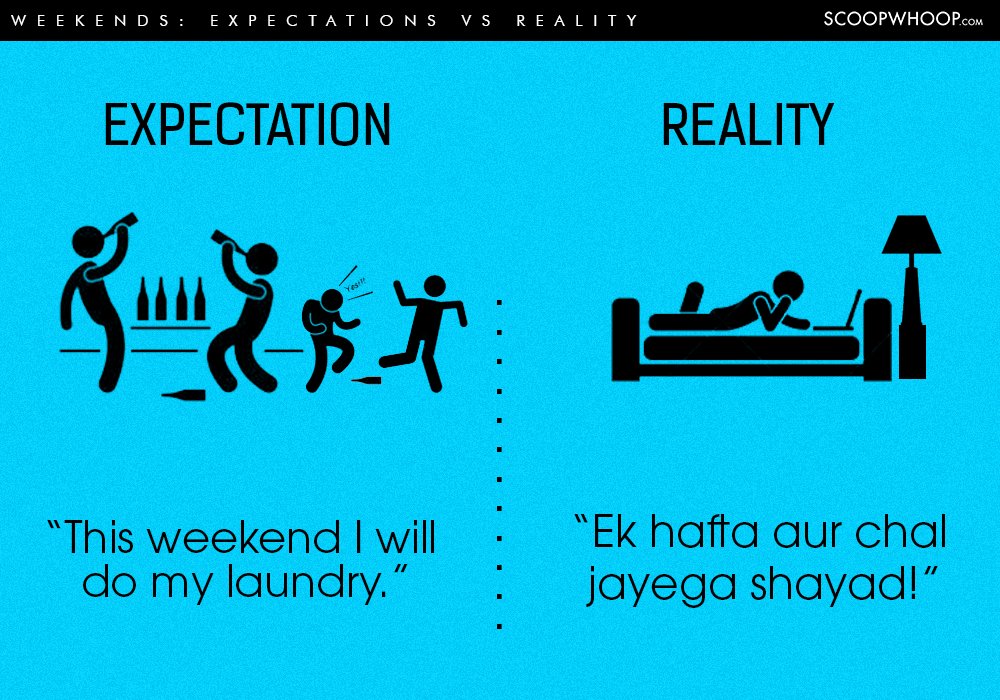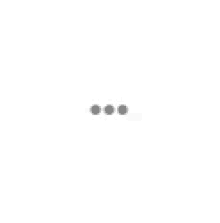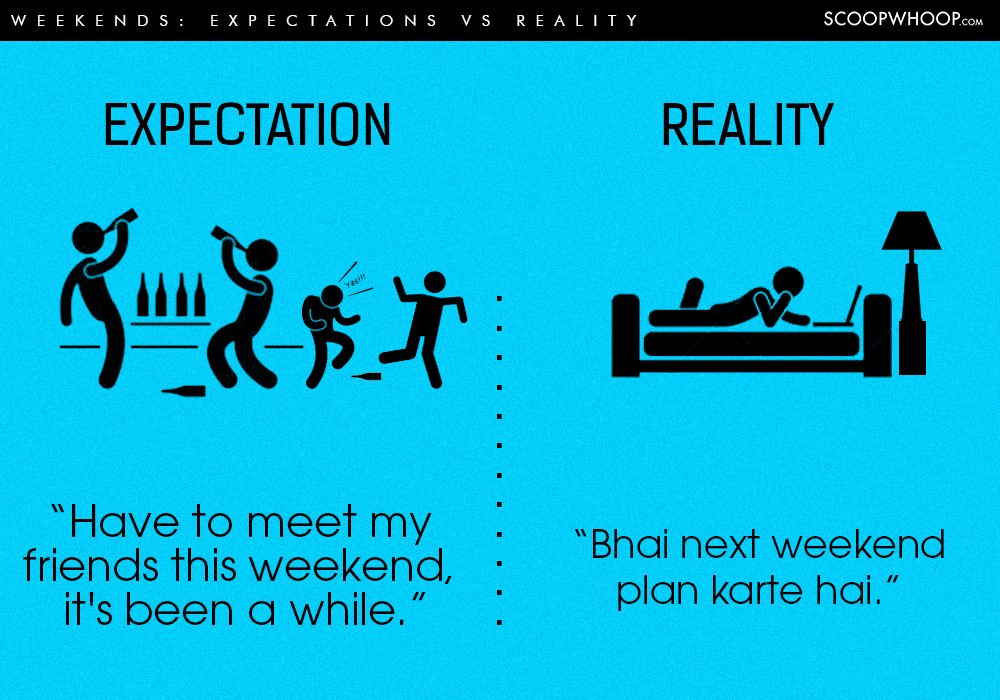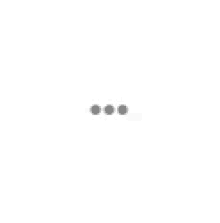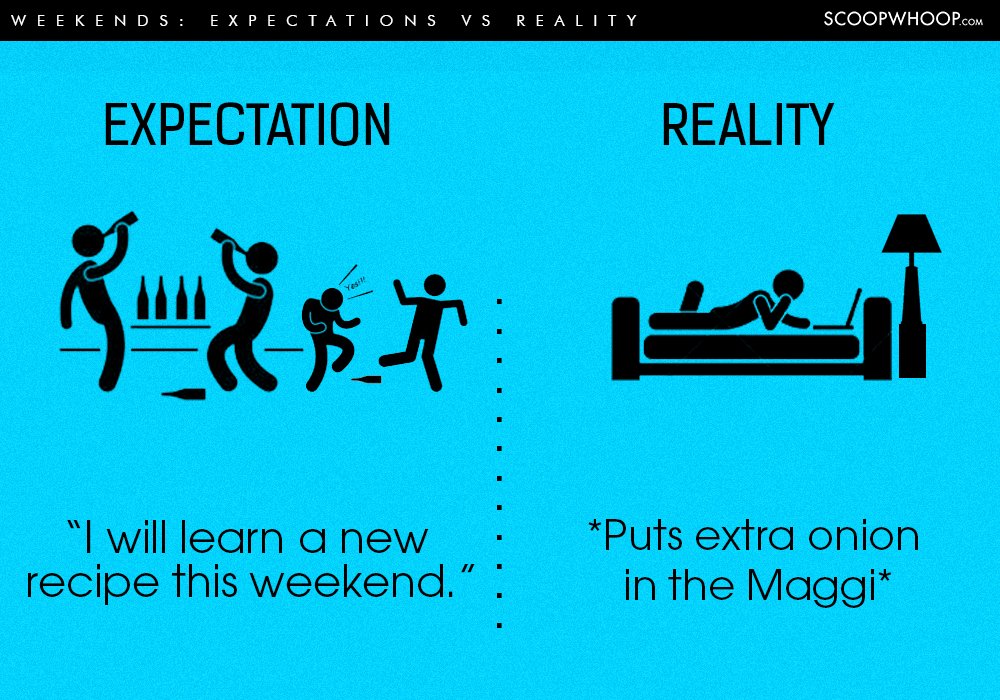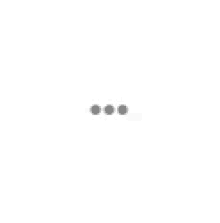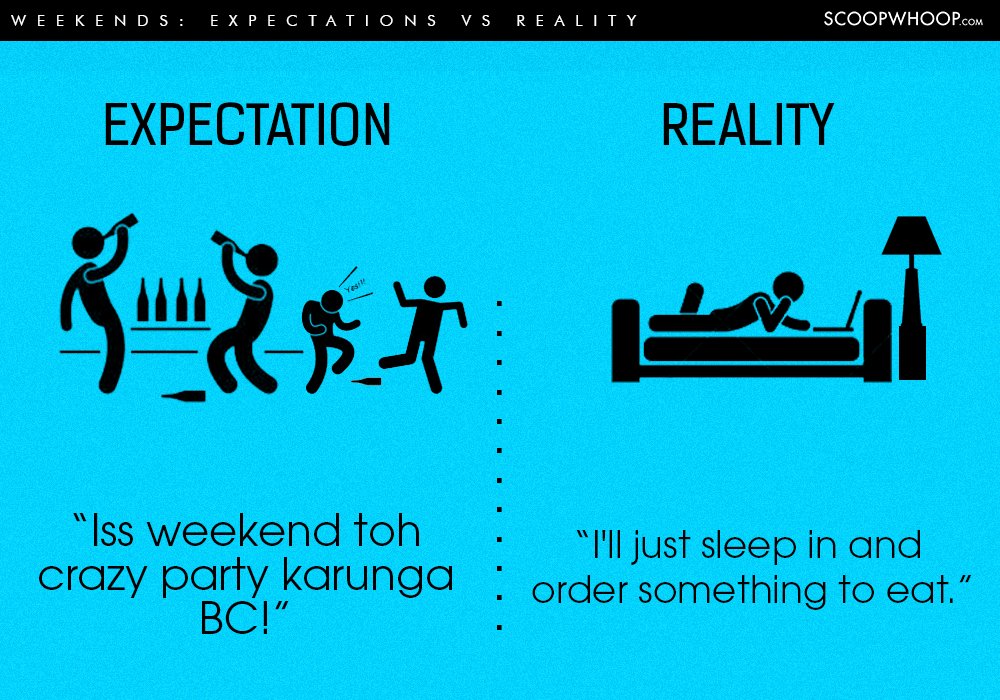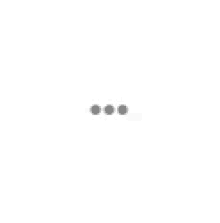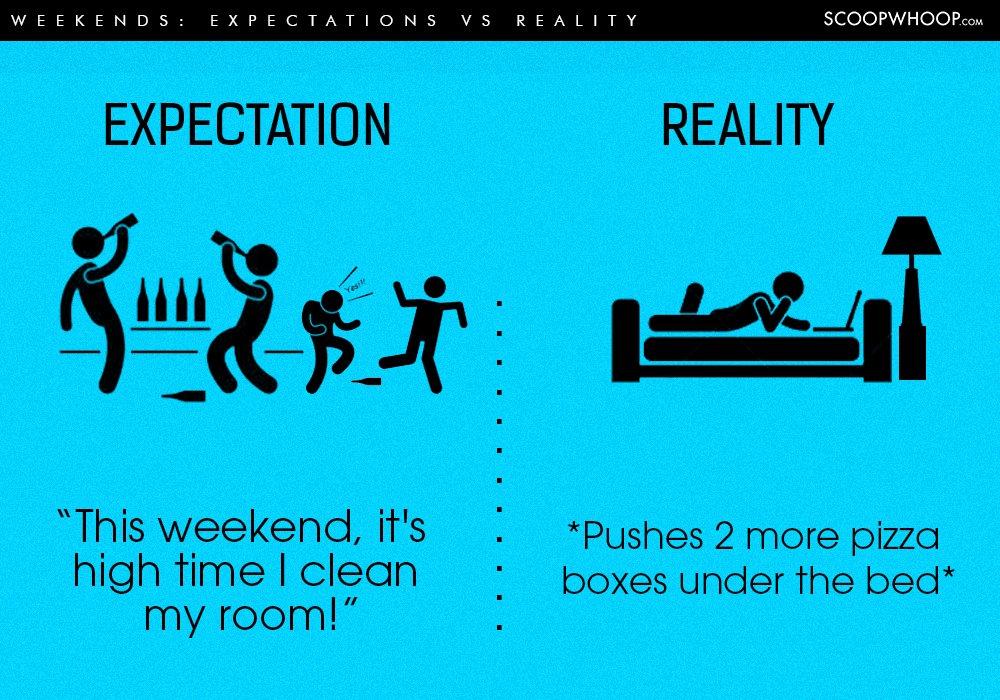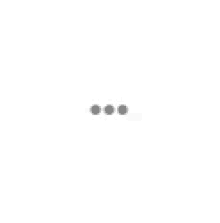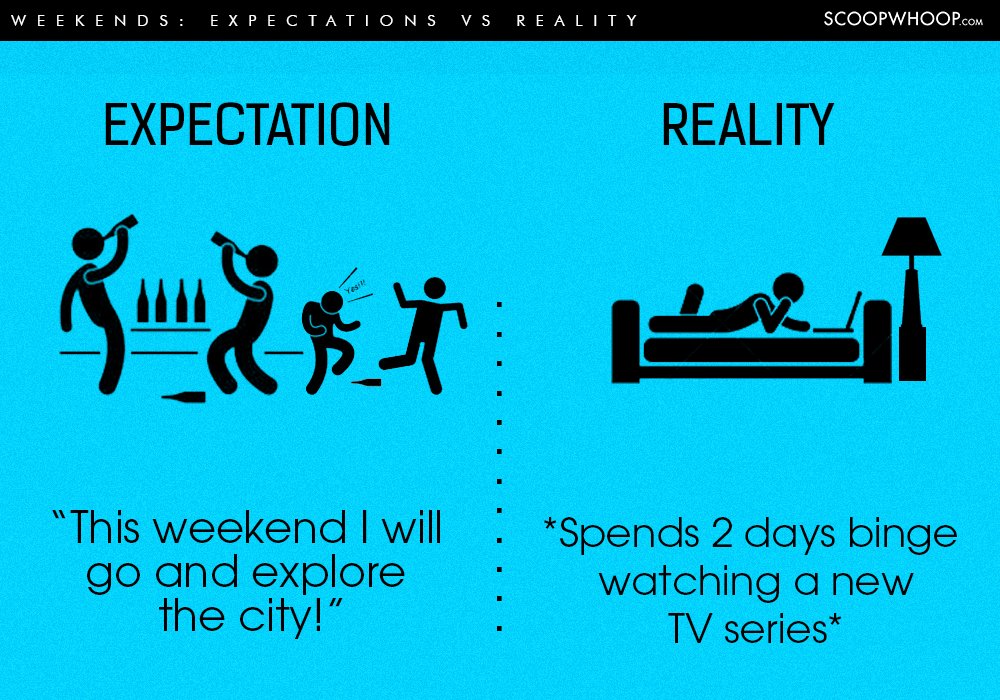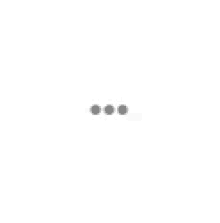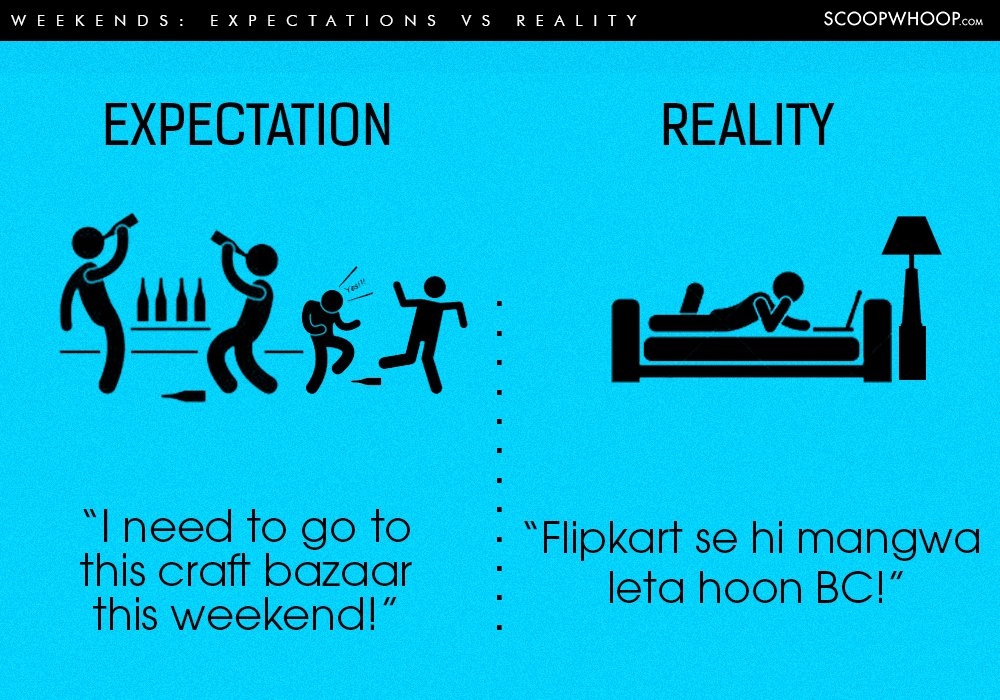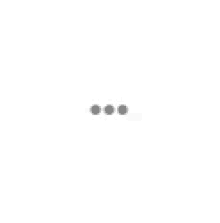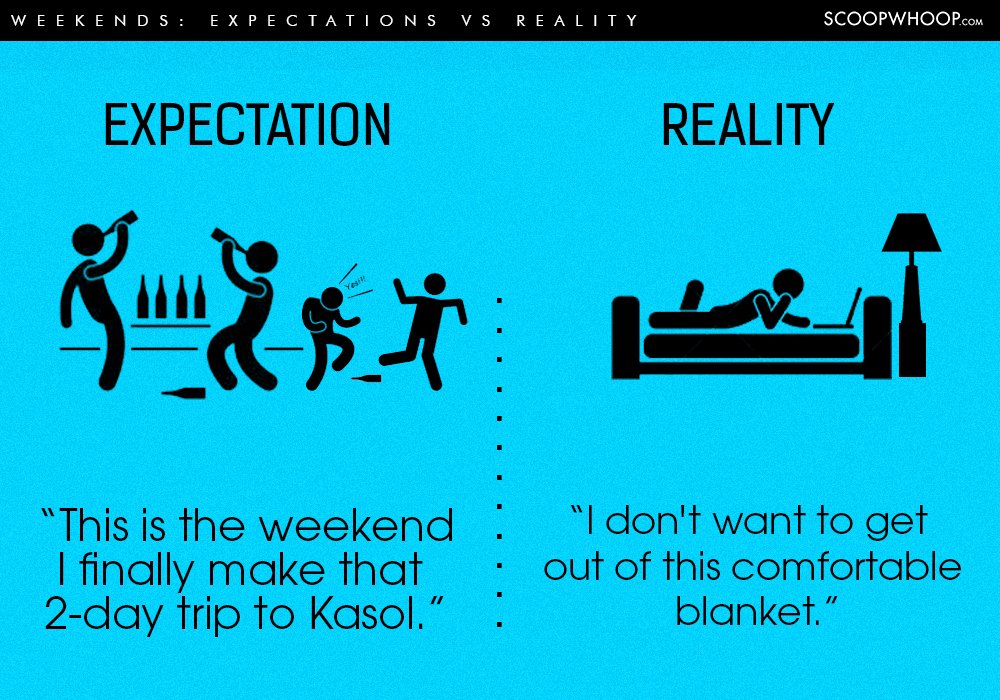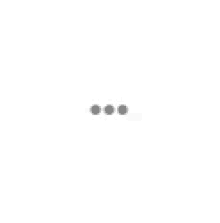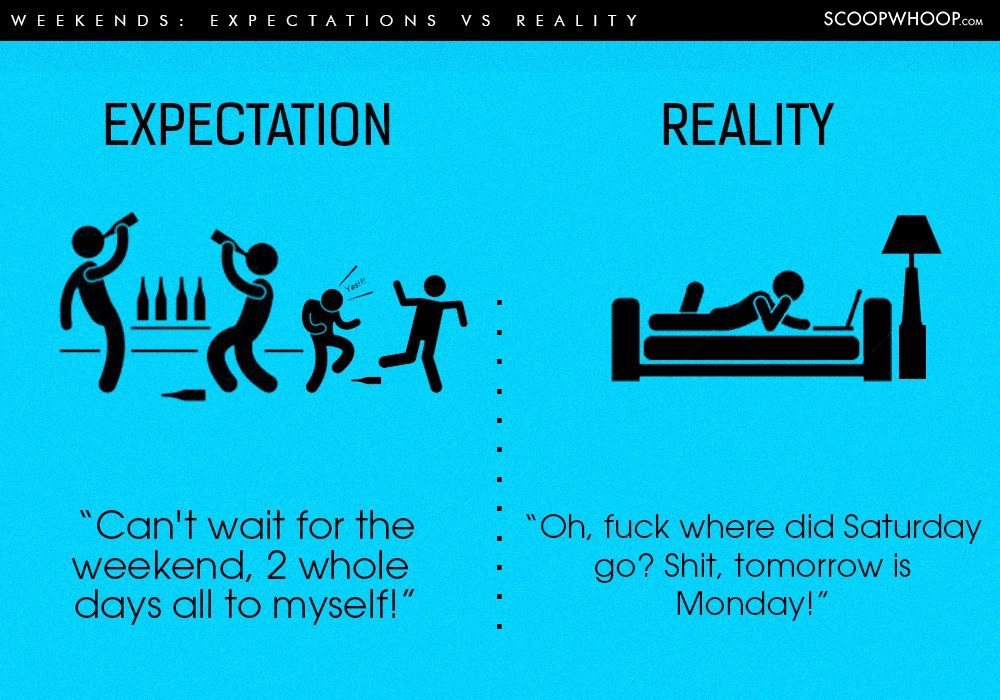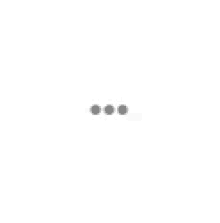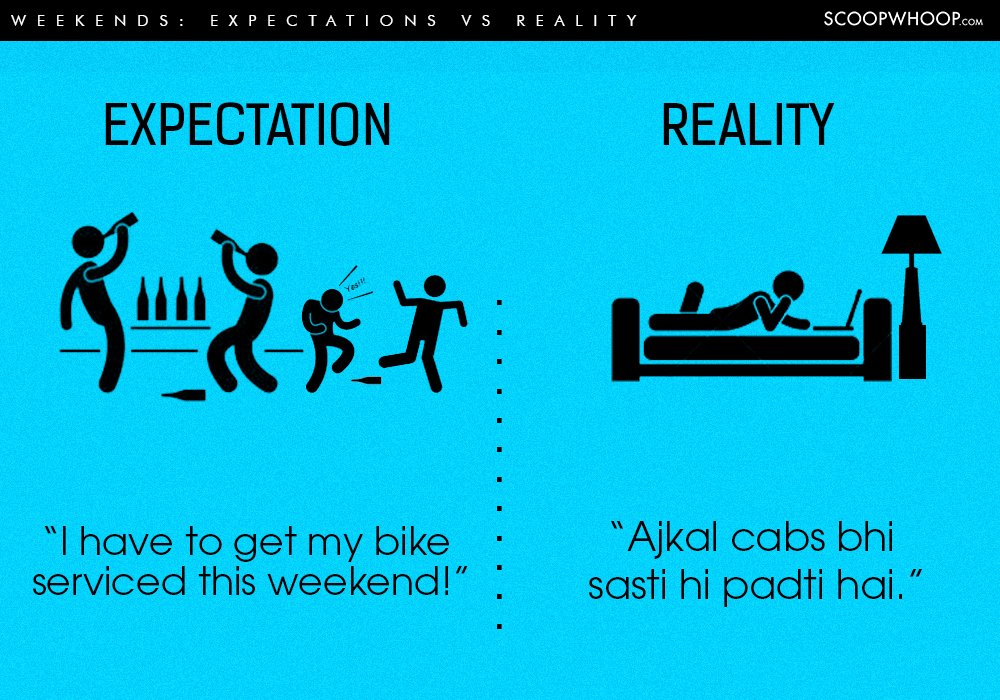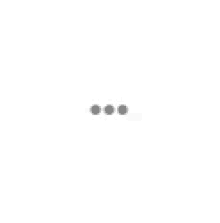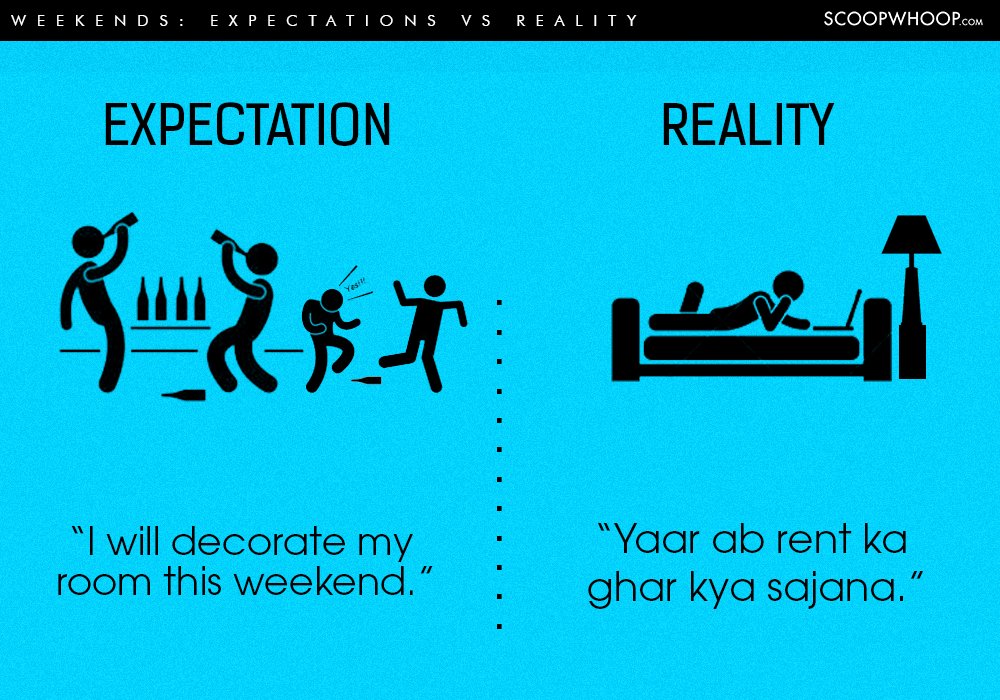 So, what are your plans for the weekend? And yeah, good luck implementing them.
Design credit: Disha Bhanot