Real Madrid, Barcelona and Atletico Madrid. It usually ends there. Of the little following there is of Spanish football in India, the buck usually stops at the two El Clasicos (unless the Copa del Rey or the Champions League throws more Clasicos in the mix). It stops at Cristiano Ronaldo and Lionel Messi. For the odd one out, Atletico Madrid and Antoine Griezmann are important... but then, there's Sevilla. The forgotten club of Spain for the mass football fan.
And this forgotten club keeps reminding us of its existence. They do it by winning the Europa League. Not once, not twice, but thrice. In a row, bloody hell.
It's quite unimaginable, but with their 3-1 win against Liverpool on Wednesday night, they became the first club in 40 years to win a hat-trick of European titles.
But how do they do it?
The manager
Most of it is down to their manager Unai Emery - one of the most methodical, meticulous and obsessive coaches in Europe. He makes his players watch hours of video footage in preparation and it has somehow worked. Sevilla seem to make the Champions League every season, get ousted in the group stage, go into the Europa League and win it. It sounds simple because Emery makes it look simple as well.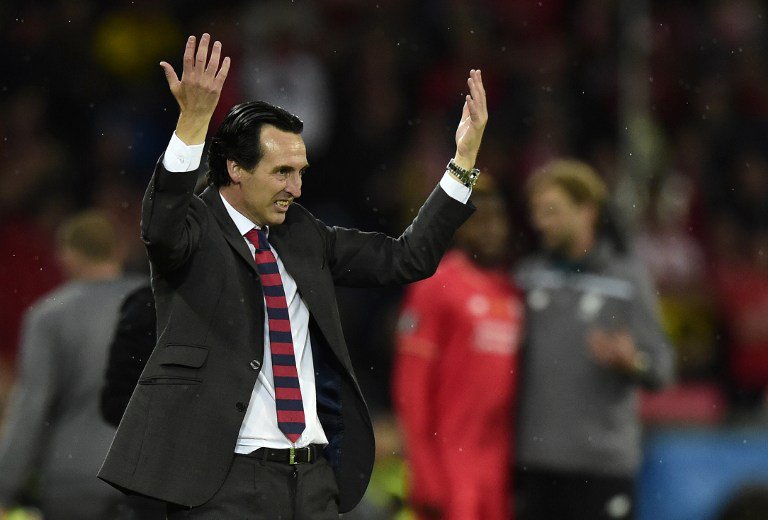 The Champions League is nice, and we want to play in it, but you meet the very top teams in that competition and they overcome you. When you are in the Europa League, you know you can win it.
Emery is such a ridiculous workaholic that former winger Joaquin had this to say: "He's obsessed with football – it's practically an illness. He's one of the best managers I've had. I worked with him for three years ... I couldn't handle a fourth."
Oh and here's another lovely nugget about the man: he doesn't hire a video analyst. He compiles, cuts and edits all the footage on his own.
The tactics
Sevilla have specific plans for specific zones. Here's a lovely image of them defending when the opponent's goalkeeper has the ball: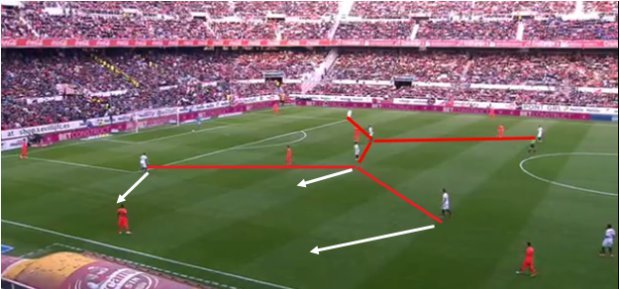 What happens in this system is that the goalkeeper is forced to think of his best options. Sevilla can pounce on any mistake. It's the same in midfield, when they position themselves in transitional formations.
While attacking, they will stream forward in numbers. It's a helter-skelter method loaded with speed and incisive passing. Emery's team usually has the freedom to go forward. Midfielders will become strikers and wing-backs will contribute heavily. What this does is surprise teams which haven't faced Sevilla as often as those in the La Liga (which also explains why they are 7th in Spain but champions in Europe).
Sevilla cash in on the shock factor -- just like they did against Liverpool, leaving them reeling at 3-1 despite being 1-0 down at half-time.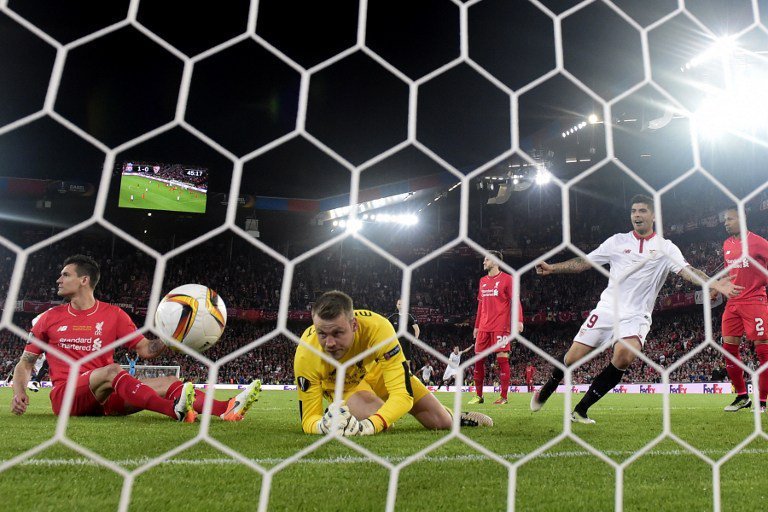 The stars
Emery's teams are built around midfield lynchpins. Juan Mata (now at Manchester United) first, then Ivan Rakitic (now at Barcelona) and currently Ever Banega. Sevilla lose a lot of stars but have a remarkable way of finding new ones.
This Europa League campaign's stars were forward Kevin Gameiro (eight goals) and the midfield mainly: Machin Perez (4 assists), Banega, Vicente Iborra and Grzegorz Krychowiak.
Emery and his man management also goes a long way -- look at the players he has mentored -- David Silva, Jordi Alba and David Villa among some.
These stars, along with a brilliant manager and some canny tactics, make Sevilla a nightmare in Europe.