Patience, they say, is a virtue. But for Rahul Sharad Dravid, it is everything. It's the philosophy of his life. Be it on the crease, behind the stumps or off the field. Harsha Bhogle summed it up when he said there is no calmer sight than watching Rahul Dravid take guard. 
Guard. He took it seriously, that man. Because he would protect those stumps with all his might. He took his time with it too. Those who deemed it boring were not tasked with bowling to him. Ask men like the Rawalpindi Express. But even when that freight train, after chugging in at full pelt, hit The Wall, there were no cracks. Soon, it would run out of steam and that is when The Wall hit back and derailed it.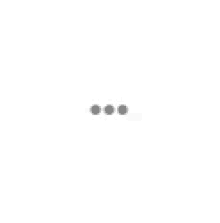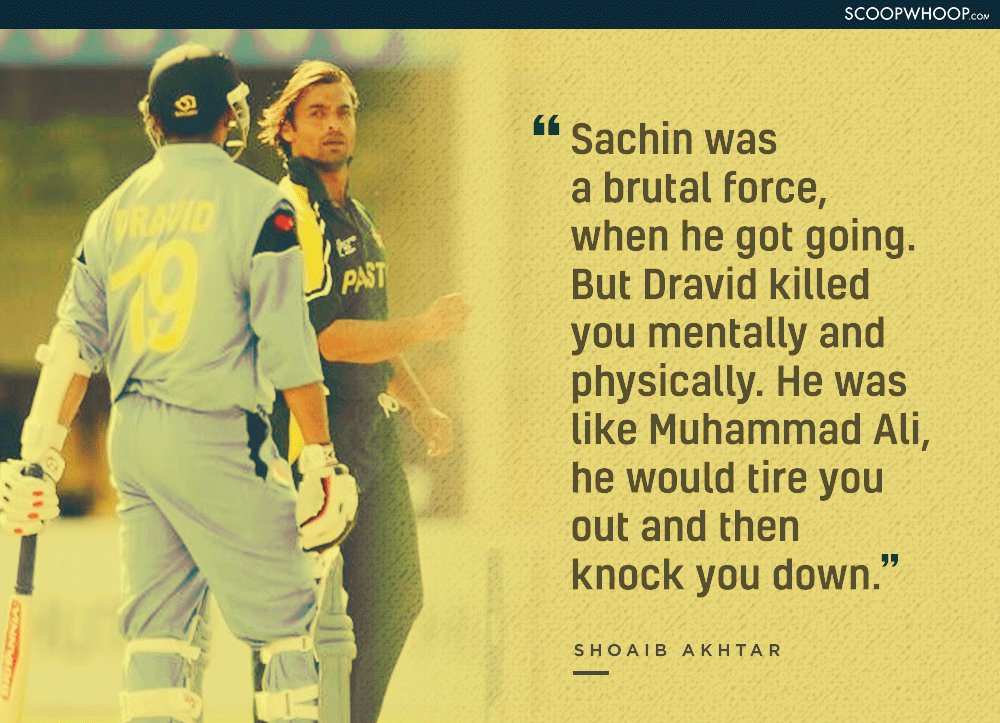 The game of cricket has witnessed a wide variety of batting talent. We've seen men who can hit the ball out of the park at will. They could dispatch any ball, good or bad, to the fence. But that's not it. That's not Dravid. That's not his style.
What happens when you face a series of brilliant deliveries. It all comes down to judging that one loose ball, the one that is a 9.9 out of all the 10s. You need class and temperament of a unique brand to dispatch that to the fence. That's what Dravid had - Class, of a different variety. He paired it up with patience and that made him the legend he is today.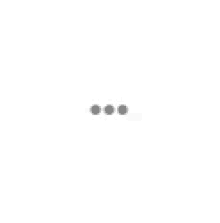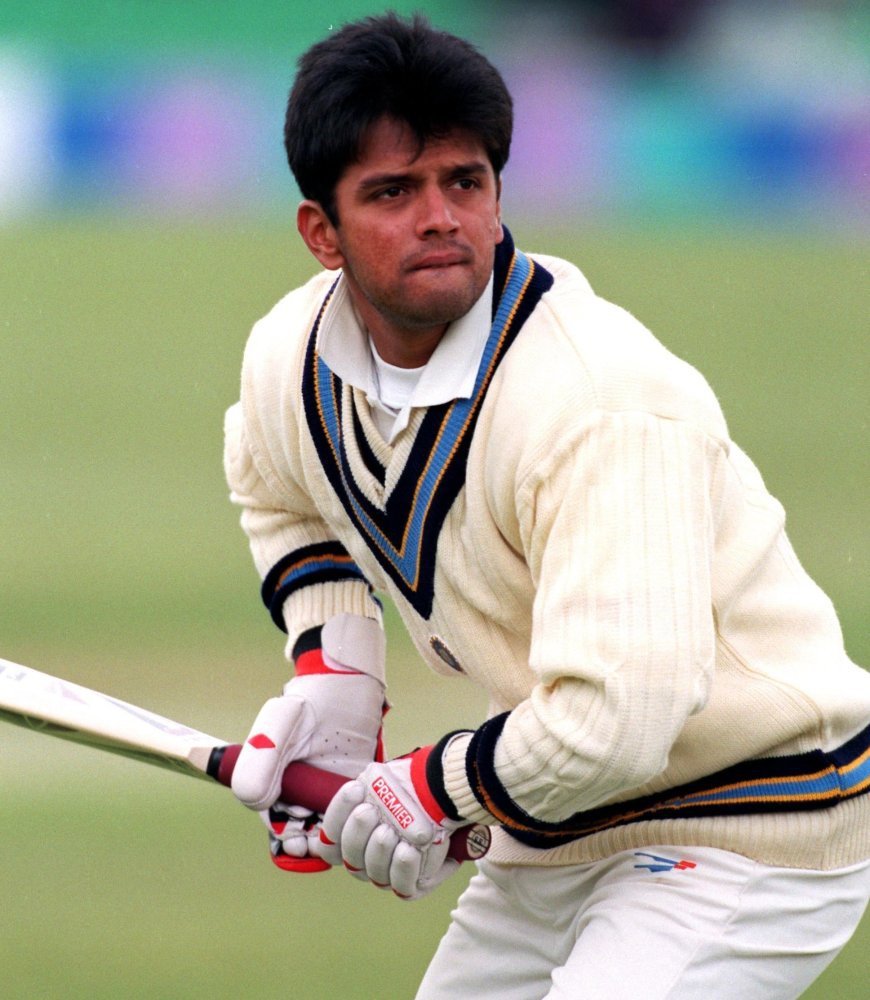 He wasn't one of those lads you suddenly spot in the park or pick for the national side after one or two great Ranji innings. Again, it was a process. The fortress was under construction. Rahul himself perhaps wanted to ace every level there was to play. From his school team to the Karnataka U-15, U-17 and U-19 teams to Ranji cricket for 5 years, he played at every level. 
Correction: he dominated at every level. Every floor of the fort was solid and well defended.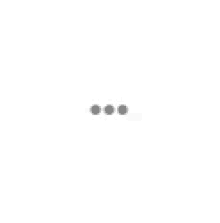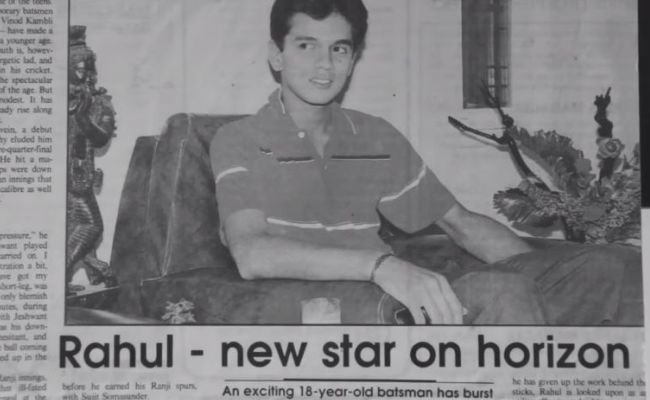 We all know how much he went on to achieve. However, his 1st Test innings was a true testament of his personality. He was at the crease for over 360 minutes. 6 frigging hours at Lord's on debut! He fell 5 runs short of a landmark, but his patience had awarded him with a decent score of 95.
And in that moment, his honest side was also there for the world to see. He did not wait for the umpire to raise the finger after he had nicked the ball to the keeper. He just walked. He knew that there were would be many more innings and many more runs. All he needed was to be patient. As always. Those 5 runs would arrive too.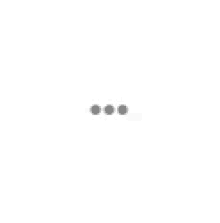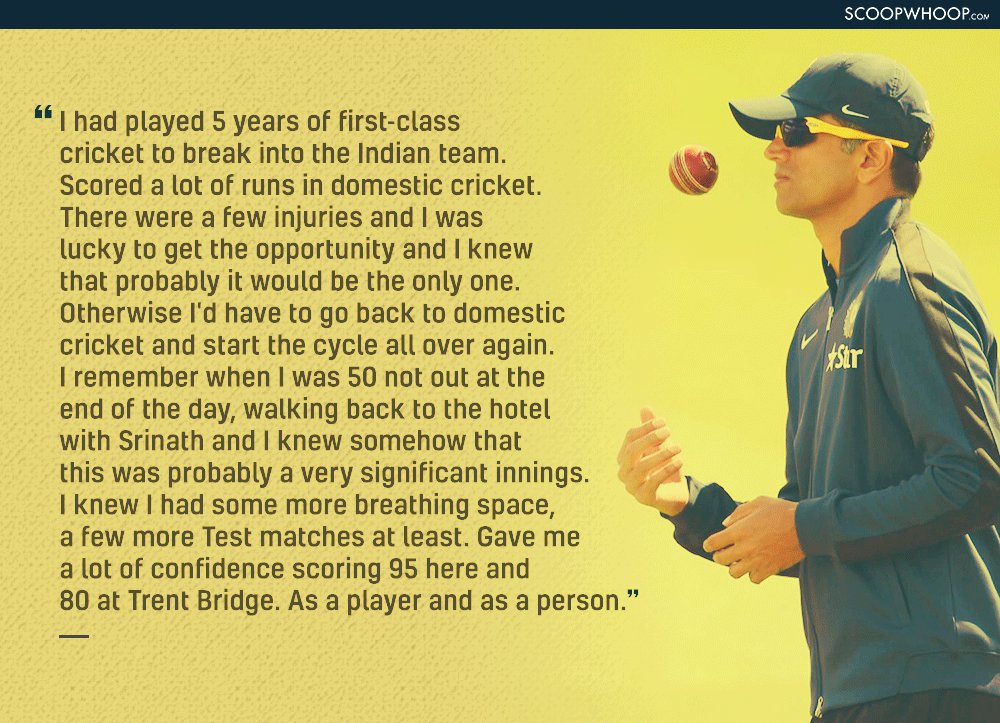 Innings after innings of surviving onslaught from some of the greatest bowlers of his generation, from the boy they called Jammy, he became Mr Dependable. India trusted him. In fact, I remember being scared every time Sachin was at the crease; we would place our hopes on his shoulders way too often perhaps. And that slight nick outside off that he fell for so many times was something I was always worried about. But with Dravid, you had more confidence. It was different with him. He didn't win us as many matches, but he sure as hell wouldn't let us lose. 
Even when we wanted him to become a wicket-keeper, the gloves soon became a part of his everyday life. And simply put, he was an everyday superstar. He did not perform once in a while. No, he did it regularly. He did not just patiently await an opportunity, he threaded through with the same unwavering attitude.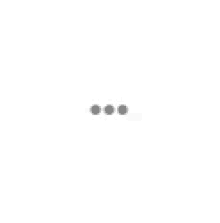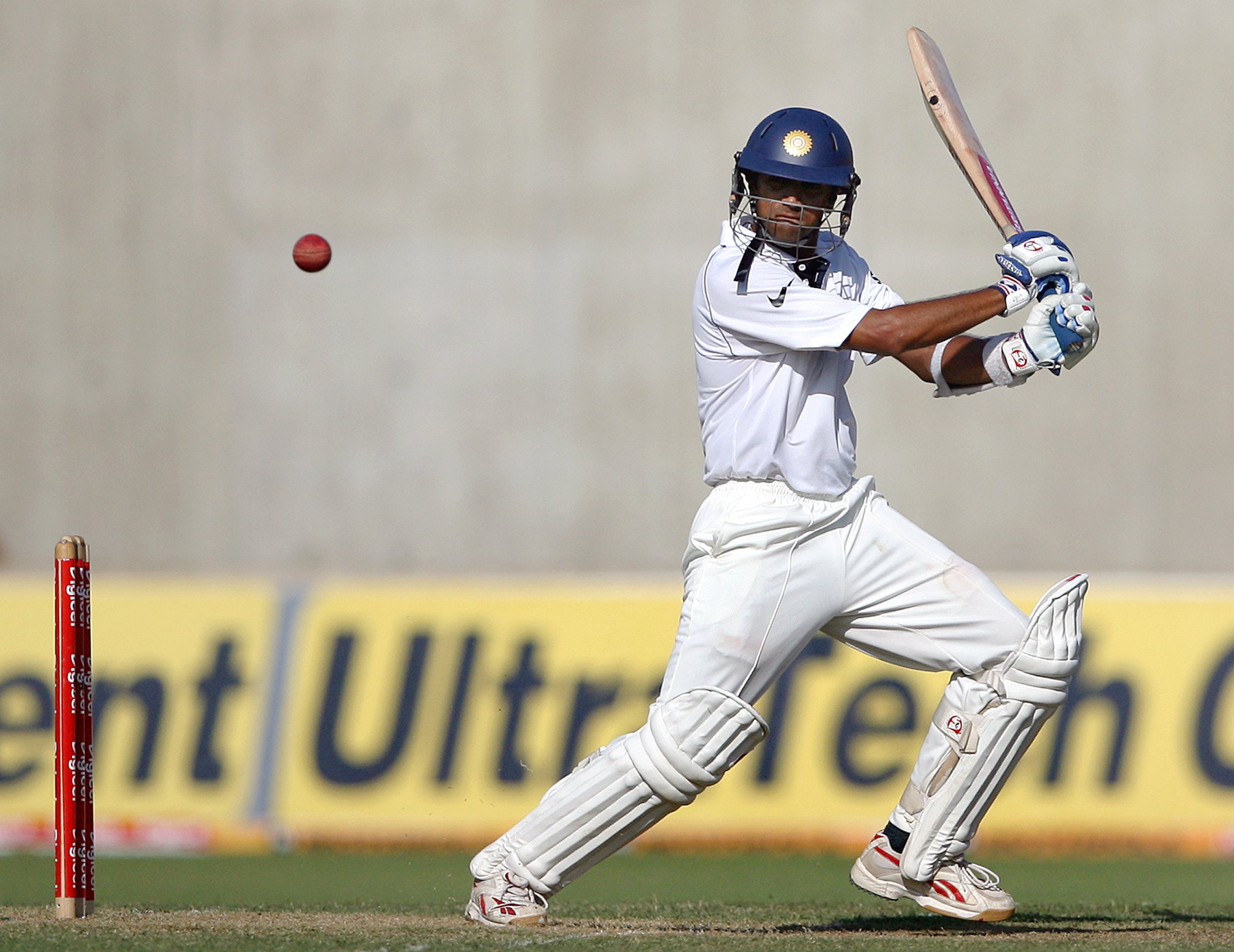 Till this day, after so many records and being hailed as one of the greatest ever, he remains one of the simplest people in the world. Like an open book, easy to figure out. But on the field, things were different. His calm demeanour and beast mode went hand-in-hand and that made him the most lethal batsman. He wasn't just the calm before the storm. He was the calm after the storm, the calm during the storm. That beast within, that fire, was so well controlled that it never burnt him. It just decided which deliveries needed slaughtering. His hunt was careful and calculative. What made opponents tremble was waiting for an outburst, that one excited mistake. But it never arrived.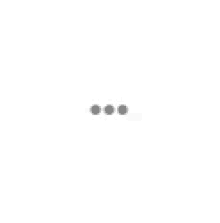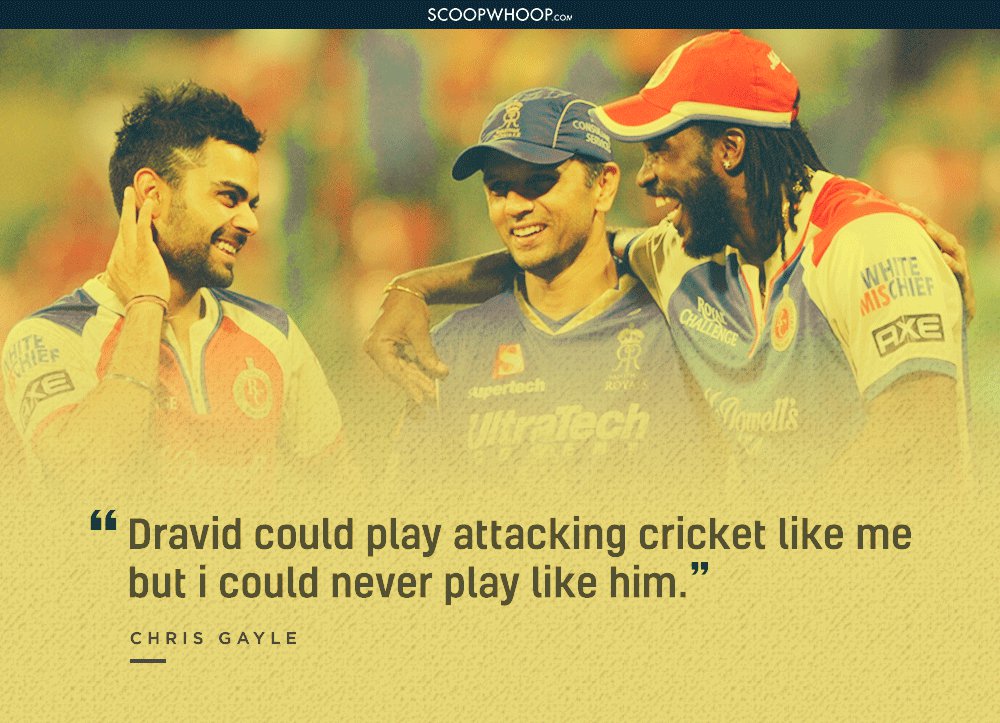 It was always a build up. Oh that beautiful destruction. He never went for the heaviest artillery. No sir. He took his time, from using the small ammo to nuking them when they least expected it. Slow defensive strokes to grounded drives to those galvanizing pull shots, how we miss that dearly. It wasn't just about winning the war, it was also about standing there once it was over. That is perhaps why we called him The Wall.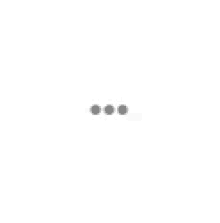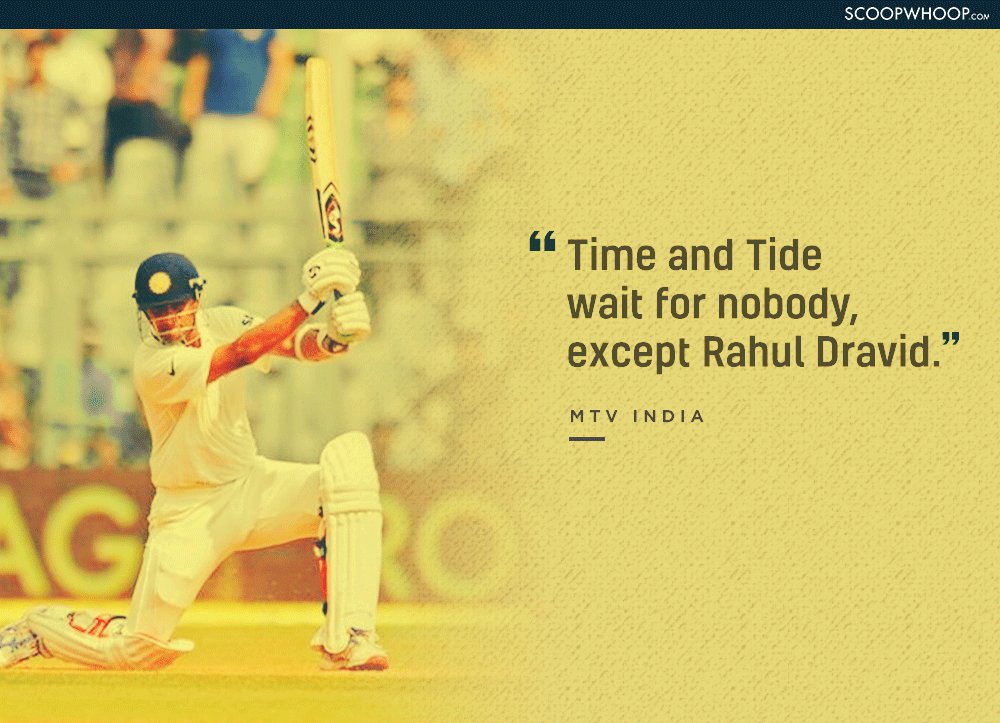 The fact that he did it with such humility probably made it worse for all the opponents. I'm sure they must be thinking, "Oh he's a nice chap, he doesn't look so harmful." He would probably smile and take the crease, quietly take guard, smile back at the umpire for helping him. And then began that steady onslaught. The one that murdered their confidence and at every landmark, a courteous raising of the bat with the helmet in the other hand to acknowledge he had reached there.
Could there be a more relaxed and beautiful sight in the game? It was romantic. Like every romance, every relationship, you have to patient to get to the best part. Rahul Dravid fell head over heels for the game as a young boy. His love is perhaps perfectly summed up in the three words written on 'The Wall' dedicated to him outside the M. Chinnaswamy Stadium in Bangalore.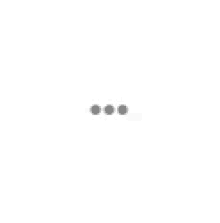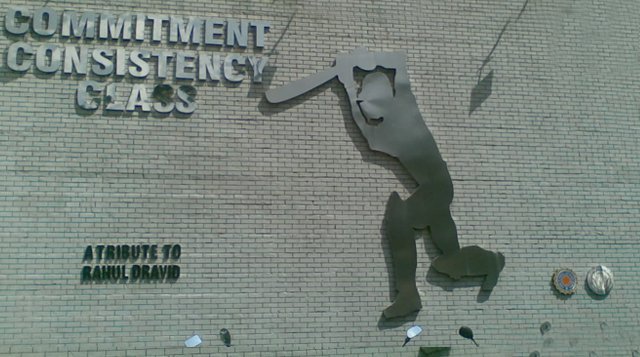 In March of 2012, Dravid bid goodbye to cricket. He also said speaking of the young talent, "I was nowhere near as talented as some of these kids at 23". The sheer audacity of the statement stumped me, much like he did so many batsmen. I thought, come on, you wonderful man, you can't be so humble. It is unreal. Talent will come and go. But there can never be another Rahul Dravid, not even a 23-year-old version of you. No matter what they achieve, your legacy, like you, forever remains unique.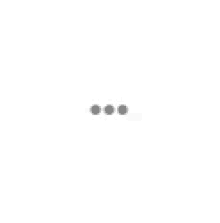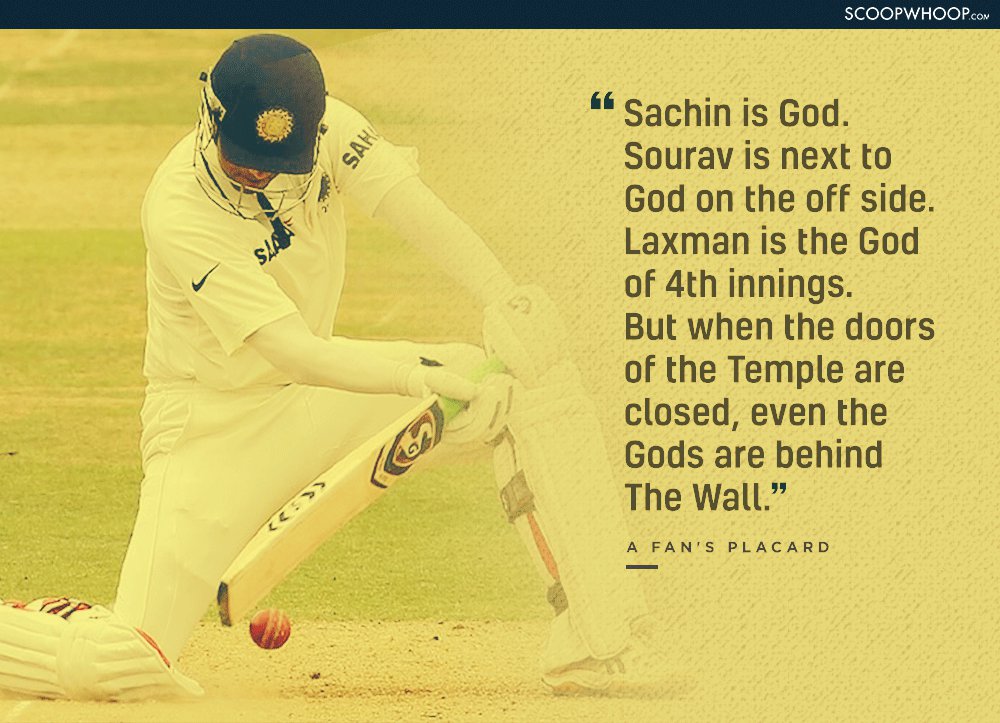 When we speak of legacies or of greats, Sachin Tendulkar always comes to mind. And when we talk about Sachin, we talk about how he scored the most runs in history. While that is true, we should never forget Rahul Dravid's magnificent feat. He was the one who faced the most deliveries in history. A total of 46,542. How impressive is that? And in his 286 Test innings, he never got out for a golden duck. He personified unyielding patience. At every step of the way, giving everything the team demanded of him without a single complaint, with just pure determination and the will to take everything step by step in his stride. The man always stuck around.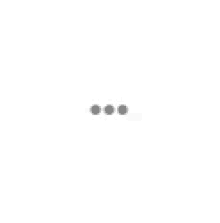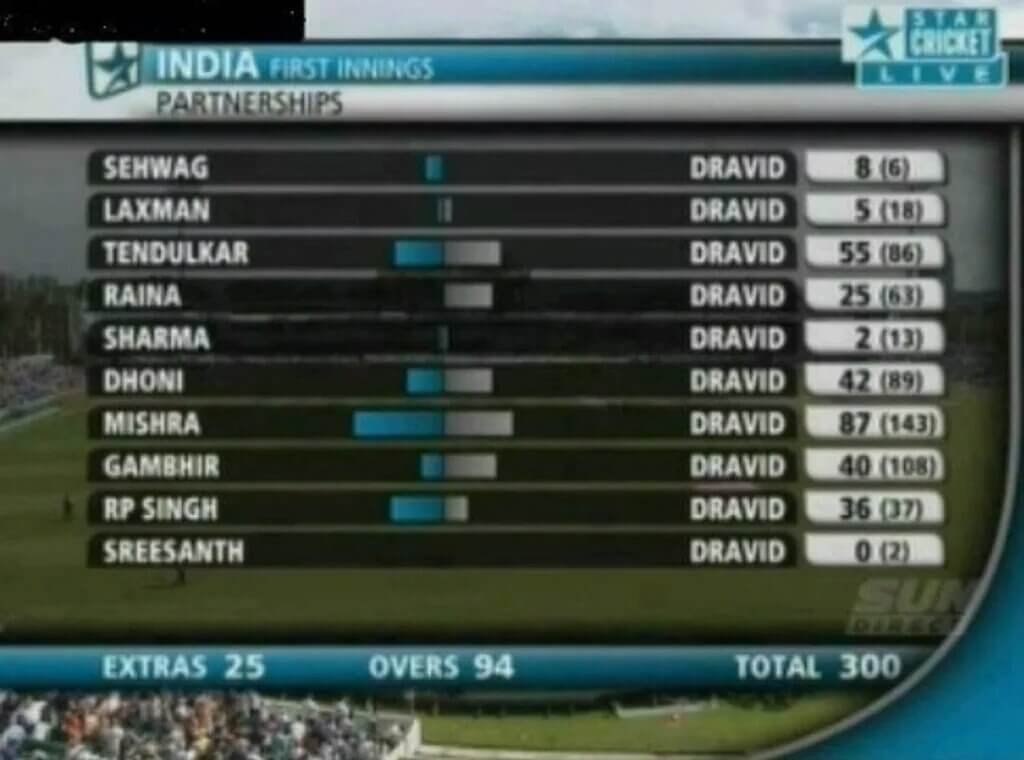 That's how he built his career, his legacy. From beginning to end. Brick by brick. That's how Rahul Dravid became the Great Greatest Wall of India. The Wall that never retired, but became a monument.