What do you want to do after a long week of the same ol' routine: dragging yourself out of bed, going to work, coming back and going to sleep after having dinner? Personally, as the weekend arrives, I look forward to two days of doing absolutely nothing and everything. I spend the night at a friend's house; we play the guitar and sing, have some good food and sleep to our heart's content. 
There seems to be nothing wrong with this scenario, except I have been doing this for several weeks now. 
Yeah, every Friday, I set up camp at my friend's house. We play the same tunes on the same guitar (rock, always rock), have either pizza or chicken, and turn in around the same time. It's monotony, just of a different kind. 
So, when the option to unlock Tinder Social appeared on my phone, I was tempted to try it out. Even though I have met some great people through the app, I wasn't sure how my friends would feel about hanging out with strangers. As another Friday came around the corner, though, and a similar weekend loomed ahead of me, I shrugged and said to my friends, "You know? I can't handle another boring day, and this may actually be fun."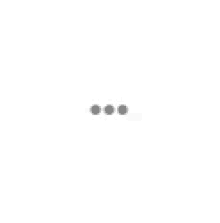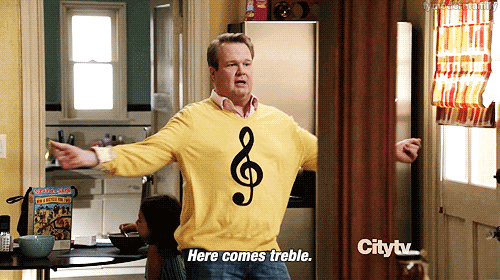 So, after a quick run-through, I found that it's pretty easy to use. It's just like regular Tinder, only for groups. 
If that went over your head, let me break it down for you: Tinder Social is no different than Tinder itself, except you form groups that match with groups (rather than individuals with individuals.) This meant that after unlocking the feature (it's optional FYI, and you can toggle on or off anytime depending on the mood), I could now create a group with up to three of my friends.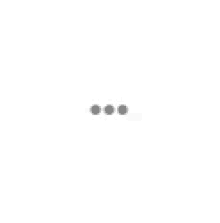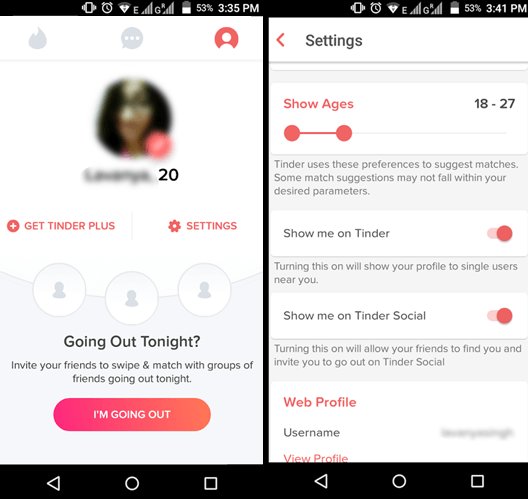 But, how could I tell people what we were up to? (Read: How could I make my creature-of-habit friends look interesting?)
That was probably the hardest part of all, to be honest. Who would want to hang out with a bunch of crazies who jammed to rock music and had heated discussions about Game of Thrones? (As it later turned out, though, many people.) Being in charge of fun, I had to make us look 'cool.'
Fortunately, the app had numerous built-in suggestions that I could put up as a status to tell people what we were up to that night. For a few seconds, it felt as important as writing a statement of purpose for college, but in the end, I tapped my finger on the 'Gotta catch 'em all!', because Pokémon. 
Then, I went back to swiping left and right on the app like always, only this time, I could see other groups who also wanted to hang out.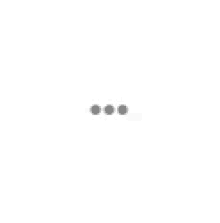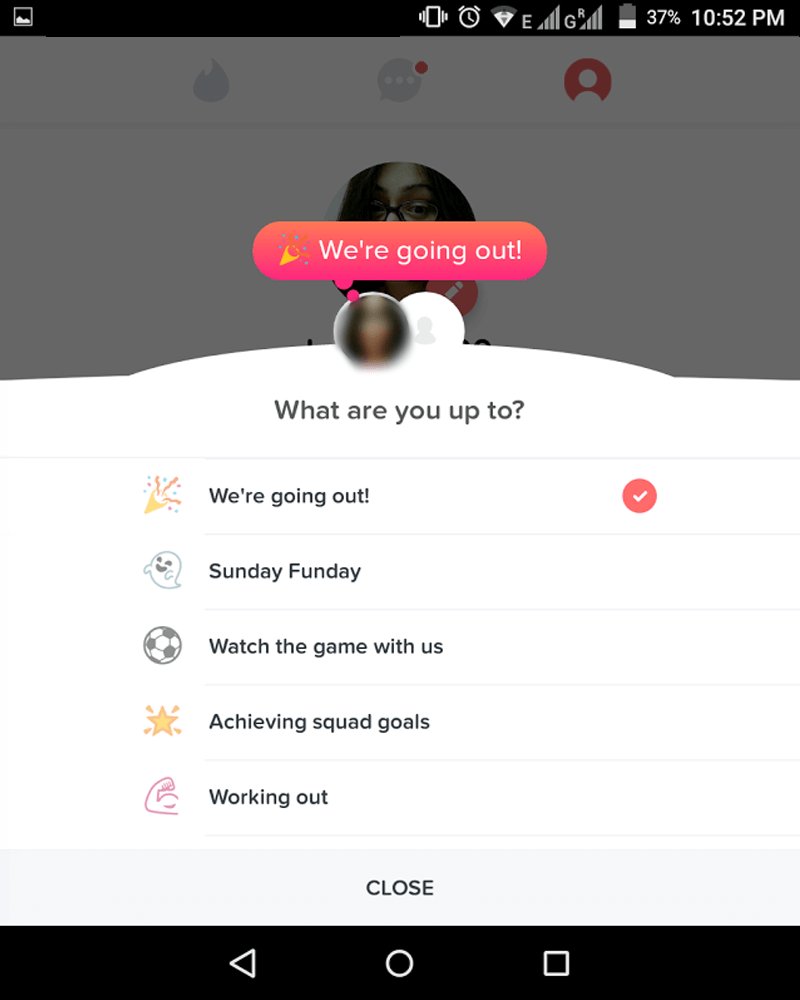 Within a few hours, my friends and I had been matched with another group. 
It was a little nerve-wracking to think that people may pass us up for cooler, more interesting groups. As it turned out, though, my fears were unfounded. As soon as they swiped right, we started chatting on the common chat created (they just came for the Pokémon: their words.)
For those who have yet to use the feature, note that the group chat will be active until noon the next day, so you have limited time to make plans and save your efforts from going down the drain. After the group expires, the chat will be lost, which means you may never get the chance to speak to them again. Long story short: you need to get off the couch and go out. As for us, we did get around to that, but not before veering off course and into a long discussion about which of Eevee's evolutions we liked most! 
Well, now I'm preparing for a Pokémon hunt this evening, and I dare say, I'm pretty excited about how things are looking. 
For all of us, meeting new people is a game of hit and miss: you may find something worth pursuing, or you wouldn't even notice if you ever saw them again. My whole foray into Tinder Social this weekend has been with the purpose of switching up my boring weekends; to find people who would essentially, 'share mine and my friends' crazy.' Luckily for us, it didn't take long. 
For us, just the idea of having a good time with interesting people was enough to give it a shot. I am looking forward to some serious leveling up with my cool new squad, especially since my friends will be there too. 
Note: The is a personal account. The views expressed by the author in this article are solely hers.