Marcelo Leite Pereira, the Golden Boot winner of Indian Super League 3, has threatened to take legal action against his franchise Delhi Dynamos and possibly approach FIFA for non-payment of dues amounting to USD 25,000.
As per the agreement signed between the Brazilian forward and Delhi Dynamos, the player was to get USD 1000 for each goal scored during the tournament, besides USD 15000 meant for winning the Golden Boot award.
Through his legal counsel, Pereira, also known as Marcelinho, has complained to Dynamos about a breach of agreement on their part.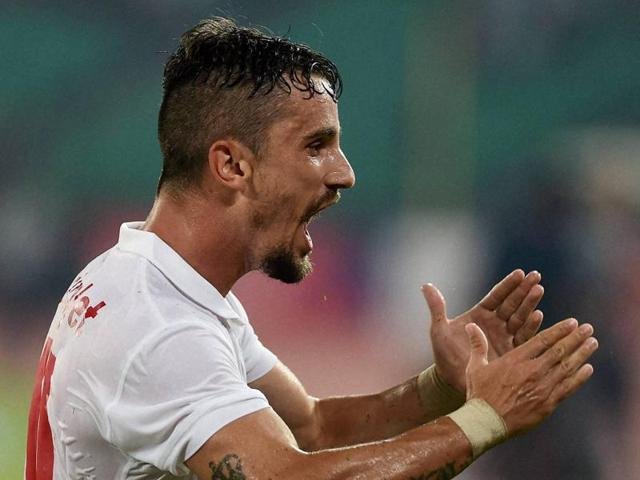 The 29-year-old Marcelinho has scored 10 goals for Dynamos in the third season of Indian Super League, playing a crucial role in the team's march to the semifinals with its enterprising brand of football.
"I have been waiting for the payment to be cleared since December. Please make the payment, Dynamos. My lawyer is looking into various options," Marcelinho told PTI from Rio de Janeiro.
If Dynamos fail to pay heed to his complaints, Marcelinho is open to taking up the issue with world football governing body FIFA.
The prolific striker last month signed for Brazil based Avai FC.
The diminutive striker scored 10 times in 15 games for the Dynamos, notching up the most shots by any attacker on target - 26 - while also producing five assists.
Feature image source: PTI