"It would not be wrong to say that for almost two weeks the media went berserk. About two hundred newsmen armed with cameras and microphones, files and pens, camped outside our house and hounded every guest and family member as they entered or left. A dozen satellite vans were parked in the lane, beaming inconsequential footage of the house and the visitors. Cameras were fixed at all angles and were recording round the clock. Camera crews had bagged strategic positions on buildings around the house to gain a 360-degree perspective. If a curtain at a window moved even an inch, exposing one of my family members or me doing mundane chores in the house, some news channel thought it important to telecast the image to viewers with super-imaginative interpretations. It was totally bizarre and unexpected!
Given the fascination that the Indian media has with our celebrities, this excerpt from Sania Mirza's autobiography Ace Against Odds - talking about the scenes outside her house after her marriage to Shoaib Malik was announced - does not look very out of place. 
However, Mirza's marriage was unlike any other celebrity marriage India had seen. She was getting married to a Pakistani cricketer. And certain people in the media left no stone unturned in labelling her as the most unpatriotic sportsperson ever. 
And for what? Not for tanking a tennis match. Not for giving anything less than her best when she was on the court. But for marrying someone from across the border. For Sania, this wasn't the first time she was facing this. By this time, she had already made a hugely successful career out of using her tennis racquet for answering all the criticism thrown her way.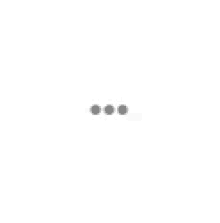 Sania is a female Muslim athlete in India. Some would say it's hard to be any one of those three in India.
Expectedly, she has faced countless problems of varying degrees. But instead of being bogged down, she has only risen in a dignified manner, each time stronger than before.
Currently, Sania is the World No. 1 in doubles rankings, a position she has held for the last 84 weeks. She is the only Indian woman to have a Grand Slam title to her name, having won 6 of them, along with 40 WTA titles. And to have done all this despite being from a country that has repeatedly let her down is truly a heck of an achievement.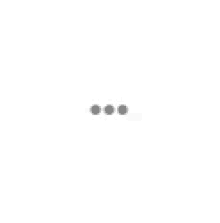 Sania started playing tennis at the age of six, with her father Imran Mirza being her first coach. She was only 16 when she first came into the limelight, winning the Wimbledon Juniors Girls' Doubes title in 2002. Sania became a household name. When she came back to India, a mob greeted her at the airport. She became almost as famous as Leander Paes and Mahesh Bhupati, the two longstanding stalwarts of Indian tennis.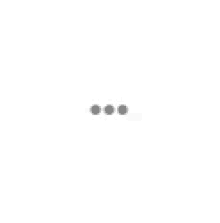 But as usual, everything apart from her work drew attention. She faced the ire of Muslim clerics for wearing clothes that left her arms and legs exposed.
In 2005, a fatwa was issued against her. She was called a corrupting influence on the women of this country because of her short skirts. And this came just a month after she had had a highly successful outing at the US Open, becoming the first Indian woman to reach the fourth round of a Grand Slam. 
So instead of celebrating her outstanding run, Sania's family had her safety to worry about. And as a result, she had to stop playing in WTA tournaments in India. 
Just last year, right after she won at Wimbledon, a senior reporter while interviewing her, wanted to know when she'd have a family and a child and settle down. Two days after you win the most prestigious title in her sport, that's not the kind of questions you expect to be asked.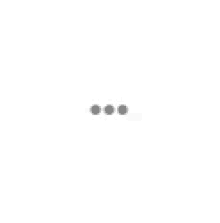 But Sania is fighting to change all this. She became the first South Asian woman to be appointed a UN Goodwill ambassador. And just like she's been on the court, she's been fearless off it too. She's a staunch advocate for womens' rights, and has been an active crusader for equal pay. Speaking about issues, though, has also seen her being labelled as an arrogant person.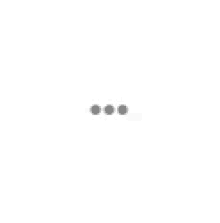 Talking to The Telegraph in 2014, she said,
"When you are well spoken, it is often taken as arrogance in this country. It is almost as if: who does she think she is? Add that with being a woman, being unapologetic and having an opinion, being half-decent looking...
Not that she cares about it. Accusations about being outspoken are treated with as much disdain as she treats short balls in the court, and are swatted aside mercilessly.
Along with all the problems she's faced off the court, she hasn't been spared of the regular problems athletes have to face. In 2010, she suffered a major setback when a wrist injury forced her to call quits on a flourishing singles career. Instead of taking this as the bad news it presumably was, Sania used the extra time she now had to focus entirely on her doubles game.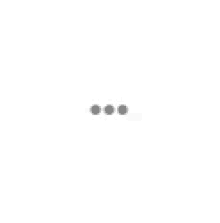 Being the top female player in the country, every male player wanted to partner with her at the London Olympics in 2012. When both Rohan Bopanna and Mahesh Bhupati refused to play doubles with Leander Paes at the London Olympics, Paes demanded to be paired with Sania for the mixed doubles event. Sania then accused the All India Tennis Association of treating her no better than a pawn and using her as a bait to appease Paes. Even though she had won two Grand Slams with Bhupati, she had to partner with Paes at the Olympics. As a result, India was not represented by its best team, and lost in the quarterfinals.
And to think, she was the one we called unpatriotic.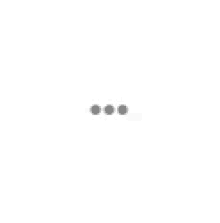 As she turns 30 today, Sania understands the struggles she has had to go through and wants to encourage other girls who dream of being a top tennis player. Whenever she's not on tour, she can be found with her father at the newly established Sania Mirza Tennis Academy, one of the best tennis facilities in India. Being a top-class tennis centre does not mean only the kids from affluent families can enroll there. Some of the children playing there have not ever seen a tennis court before and rely on funding from the Mirza Family Trust.
It might be a good time to look back at the debt of gratitude we owe Sania. She is the first global female sports icon India has seen. And she's reached there despite the many hardships and challenges thrown her way. In writer's humble opinion, she deserves to be spoken of in the same breath as a Tendulkar or a Dhyanchand. 
She couldn't have chosen a better title for her autobigraphy. For no words could better encapsulate exactly what she has been all her life. An ace against odds.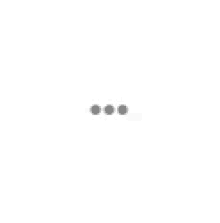 Here's hoping you keep being an inspiration.