Delhi Chief Minister Arvind Kejriwal on Friday alleged that BJP president Amit Shah and his party were trying to disrupt rally in Surat on Sunday. 
"We have organised a rally in the Surat on Sunday, where we will discuss issues related to state and their solutions. AAP will also ask the people if we can fight Assembly elections of Gujarat," Kejriwal said. 
"However, it is learnt that Amit Shah and BJP are trying to disrupt my rally. This is not my rally but it is the rally of people of Gujarat. If they disrupt the rally, they will be playing with sentiments of people of Gujarat...I hope they would not do that," the AAP leader said at the airport. 
Kejriwal landed at the airport here this evening on a four-day visit to Gujarat to woo the Patel community ahead of the 2017 Assembly elections.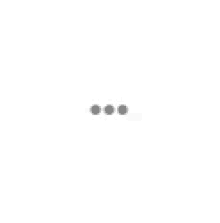 He left for Mehasana where he would be meeting family members of those who were killed in clashes with police during the Patel quota agitation in August 2015. AAP rally in Surat will be held in Varachha, a Patel stronghold. 
Ahead of the rally, posters carrying Kejriwal's photographs with Burhan Wani, Hafiz Saeed and Osama bin Laden, terming them as "heroes of Pakistan", appeared in Surat city on Friday. AAP blamed BJP for the "defamatory" posters. 
Before Kejriwal's arrival, members of a local outfit 'Yuva Azadi' shouted slogans against him over his remarks about the surgical strikes by the Army. They had an altercation with AAP supporters. 
Police detained 12 members of Yuva Azadi to avoid trouble, and released them after Kejriwal left, said inspector P I Patel of Sardarnagar police station.
Earlier in the day, Gujarat BJP leaders demanded that Kejriwal apologise for seeking proof of the surgical strikes in Pakistan-occupied-Kashmir.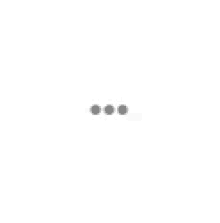 Minister of state for Health Shankar Chaudhary said, "People of Gujarat will not forget Kejriwal for insulting our Army by demanding proof of surgical strikes. He should apologise to the country." 
Deputy Chief Minister Nitin Patel told reporters in Rajkot that Kejriwal had failed as a Chief Minister. "Kejriwal has failed as a Chief Minister in Delhi. He is not able to run administration of a small city state," Patel said. 
Meanwhile, Patidar Anamat Andolan Samiti convener Hardik Patel came out in Kejriwal's support. 
"We should not oppose Delhi Chief Minister Arvind Kejriwal when he is coming to meet the family members of those who died during Patidar community's reservation agitation. He will tell the rest of the country about our plight," Patel said in a message from Udaipur. 
Feature image source: PTI/File Photo