Terming the BJP government in Gujarat as "anti-Dalit", Delhi Chief Minister Arvind Kejriwal on Friday accused the state administration of colluding in the incident of attack on dalit men by cow vigilantes as he met the victims and their families. 
The Aam Aadmi Party Chief claimed that it was not an "isolated" incident and "atrocities" on dalits were being committed across Gujarat. He warned that the BJP government will be "taught a lesson" by members of all communities if it does not end its "oppression". 
"The beating happened in front of a police station in the presence of police...it means this is happening at the behest of the administration. Why is the police silent? Why is it involved? This means there is some direction from the top administration," Kejriwal told reporters after visiting the victims of the July 11 incident at Rajkot civil hospital. 
"The BJP government in Gujarat is inflicting atrocities on Dalits, (it) is anti-Dalit," alleged Kejriwal whose visit cames a day after Congress vice president Rahul Gandhi meet the victims. Two days back, Gujarat Chief Minister Anandiben Patel had also visited the place.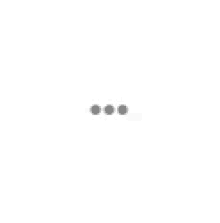 The Delhi Chief Minister also questioned the state government's intent to carry out an unbiased investigation into the matter. The AAP national convener said only 17 persons have been arrested when about 40-50 people were allegedly involved in the July 11 incident, and pointed out that no charge sheet has yet been filed in the 2012 killing of Dalits by police at Thangadh in Surendranagar district. Three Dalits were killed in the police firing in 2012. 
"People apprehend that the arrests could be an eyewash and the accused may be allowed to go scot-free later," Kejriwal said. 
After meeting the victims of the beating incident and people who attempted suicide during the protest, Kejriwal will also visit the victims' families at Mota Samadhiyala village, where the incident of brutal assault on Dalits for skinning a dead cow took place on July 11. 
The thrashing incident had sparked a statewide protest by Dalit community members which continued for three days leading to arson and loss of public property. 
(Feature image source: PTI)