Skipper Virat Kohli batted like a man possessed, slamming an unbeaten 151 in company of another centurion Cheteshwar Pujara to steer India to a commendable 317 for four against England on the first day of the second cricket Test in Vishakapatnam.
In his 50th Test, Kohli led from the front by striking a classy 14th hundred and also added 226 runs for the third wicket with Pujara (119), who has now reached three-figure mark in his last three matches.
Incidentally, this was Pujara's 10th Test hundred. The duo made the English bowlers toil hard on an unresponsive pitch after Murali Vijay (20) and KL Rahul (0) were dismissed cheaply with the scoreboard reading 22.
Kohli mixed caution with aggression during his undefeated stay at the wicket in which he hit 15 boundaries and two sixes. His was a marathon near six-hour stay at the wicket (five hours and 52 minutes)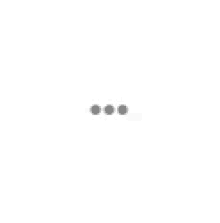 He also claimed moral victory over his old nemesis Jimmy Anderson (3/44), who was the best English bowler on view.
Anderson did try his variations but Kohli remained unruffled for the better part of his innings save once when on 56, his mistimed pull shot off Ben Stokes was dropped by Adil Rasheed at deep fine leg boundary.
At the other end, continuing his purple patch after he was dropped from the second Test at St Lucia in West Indies, Pujara hit a strokeful 119 off 204 balls that was laced with 12 boundaries and two sixes.
Batting in tandem, Kohli brought up his century with a cover drive after Pujara reached his milestone with a six.
This time, after scoring his second ton against England, he just lifted his bat, acknowledged the crowd and went about the task to grind the visitors down.
The determination and the coming-of-age of Kohli was quite evident. Ditto when he got to his 150 as he half-raised his bat to acknowledge the cheers.
It was a tough day for the English bowling attack and quite arduous for Anderson, who is recovering from a shoulder injury.
At stumps, Ravichandran Ashwin was in company of his skipper and India's healthy 3.5 run-rate would also be a cause of concern for the Englishmen.
Kohli's legend at Vizag also reached enormous proportions today as he struck his third international century from four ODIs and one Test as his scores before this match at the venue were 118, 117, 99, 65 (in ODIs).
He also became the sixth Indian to score a century in his 50th Test.
There were some anxious moments earlier on when English pacemen attacked Pujara with a flurry of rising deliveries and a couple of mix-ups with the skipper but the former had his intention clear in his knock spanning four-hour and 33 minutes.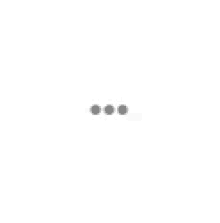 On 22, he ran for survival twice unable to match to Kohli's agility and on one instance he was midway down the pitch when the fielder had the ball in his hands.
But Pujara was firm in resolve even as he gave up his bat at the centre of the strip and dived into the crease to survive.
The Englishmen packed his offside with eight fielders but still Pujara dissected the field and found boundaries and looked effortless against the spin attack which looked innocuous.
Both in 90s, it seemed to be a race between Pujara and Kohli to get to 100, and the India No 3, who was ridiculed for his slow batting in West Indies, proved a point by hitting Adil Rashid over deep-midwicket for a six to notch his century in style.
Pujara has three fifties, three centuries from five Tests to his name since he was dropped at St Lucia with score reading 62 & 78, 87 & 4, 41 & 101*, 124 & 18 and 129
The duo added 118 without losing any wicket in the most productive second session as they were scoring close to six runs an over and the only succor for Englishmen came in the form of a stray dog that ran on the field to force an early tea break under rules of 'exceptional circumstances'.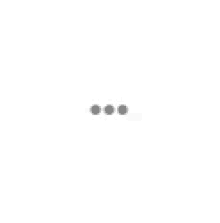 The closest they came was when Kohli had a miscue on 56 but Adil Rashid dropped him at long leg, while an LBW call of Pujara was referred to review but none went England's way in a frustrating session for the visitors.
For Kohli, it was another day and another century as he made his intention clear early on against the leading English wickettaker James Anderson who had dismissed the skipper five times from nine Tests, most by any bowler.
An exciting battle on the cards, Kohli was full of determination and got off the mark with an elegant boundary coming forward.
An element of luck also seemed to go with Kohli who pulled Anderson as it took a topedge before flying to no-man's land en route to the boundary in space of a delivery.