The Test captaincy left him surprised but in his first interview since taking over as captain across all formats, Virat Kohli said he is better-prepared to lead India in the limited-overs format as he has already picked up some tricks of the trade.
Kohli was the obvious choice for captain in the limited overs format after Mahendra Singh Dhoni decided to step down days before the England series, beginning January 15. Kohli wasn't such an obvious choice in Tests after Dhoni announced his shock retirement midway into the Australia series in 2014.
"Test captaincy I think I was told a day before the Adelaide Test that MS is not going to play the game and I was going to be captaining. It was quite surprising. I didn't expect it at all. In my head I was still finding my feet in Test cricket as a batsman. But the responsibility worked beautifully for me," said Kohli comparing the scenarios in which he was appointed captain.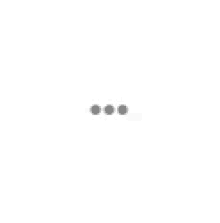 Kohli has had a dream run since that Australia tour and is now considered among the top batsmen playing the game. He feels just like it has worked for him in Tests, captaincy across formats will push him even more.
"It (captaincy in Tests) took a bit of time to process and understand how it is done. Yes I would say the ODI and T20 captaincy has been something that I have tried to learn along the lines a lot more. At the same time I feel a lot more confident taking it up and starting it up straightaway because of the kind of cricket I have played in the shorter formats and what I have learnt," he told bcci.tv.
"I have been preparing in my own head, MS has been speaking to me about strategies, about how situations need to be approached. Because I think he also understood it is very important to guide me, teach me, knowing the legacy he has set up. It is very important for the person who is coming to take it forward and not be in a state of confusion."
"Added responsibility has always worked for me in a sense that there is no room left to be complacent. You have no room to relax. That is why even in IPL, it is very easy to throw my wicket after 60 and 70s but the fact that I push myself after that is because I understand as a captain of the team, I need to set an example and need to first make that kind of effort before asking the team members to do it," Kohli added.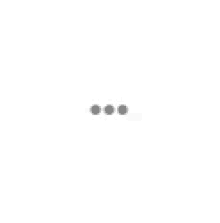 He knows captaincy in limited overs format is a different ball game and hailed the contribution of Dhoni.
"Captaincy in Test cricket still gives you the opportunity to comeback into the game. I saw an Allan Border interview where he spoke about the leadership of Ricky Ponting. He mentioned that Ponting was able to maintain that consistency rate over such a long period time in a format that doesn't allow you to comeback very often. So to stay on top was a remarkable achievement. That is what MS has done for India as well. Has got all the major trophies."
"Captaining in shortest format is very difficult, and to keep coming back in that requires different set of thinking, requires you to think out of the box, which MS has done wonderfully for so many years. Responsibility makes me better player, better person, makes my understand the game much more."
"I think I would be able to execute the plans with much more conviction than the time I started off with Test captaincy."
How did he react to the captaincy news?
"The first reaction is obviously it is a very special moment in my life. It's a lot of responsibility and something I am really looking forward to. I didn't realise when this transition happened in my own head."
"Starting off as a player just wanting to play for India and now having the responsibility to be captain in all three formats. I feel very grateful that I have been given this opportunity," said Kohli.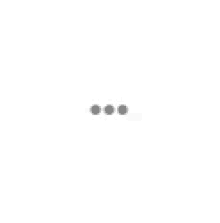 "When I was informed by the selectors and the BCCI, all the emotions and feelings of me playing club games as a child. Those are the first things that came to mind because for every child it is a dream to play for the country and then this probably is the biggest day in my life," he said.
Showering rich praise on Dhoni, under whom he flourished as a cricketer, Kohli said: "I am thankful to MS Dhoni as well for giving me this opportunity. For thinking that I am worthy of taking the responsibility forward. I am very grateful to his contribution in the whole process as well. I have learnt a lot from him, in terms of leadership, in terms of conducting myself how to take the team together.
"So it couldn't have been done in a better way, in such a respectful and humble way by him. At the same time, me understanding what the situation is like and having that respect and regard for him."
He feels lucky to still have Dhoni in the dressing room.
"It is a win win situation for the new captain coming in. Still having him for advice, for inputs, for cricketing brain that he has. But I am really happy and pleased that he would be able to play freely. He would be able to express himself as the aggressive MS Dhoni we knew when he came into the team."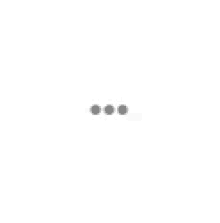 "Somewhere as a player you understand that responsibility can take that away from you. I think it is time he enjoys his cricket for how much ever time he wants. He has taken so much burden for the country and it is his time to enjoy.
"Obviously, these are massive shoes to fill. You think of MS Dhoni and the first word that comes to mind is captain. You don't relate MS Dhoni in any other way. For me he is always going to be my captain because I started my career under him. He is handing over the leadership to me," said Kohli.
"He will always be the person, who guided me initially and gave me opportunities. He gave me ample time and space to grow as a cricketer, saved me from getting dropped from the team many a times."
Kohli said he would continue picking Dhoni's brain.
"On the field, obviously I would be running to him quite a lot. Even now when I was captain we would always have discussions and he would come to a conclusion. About the batting bit, if I ask him where he wants to bat, he would tell me "wherever you want me to bat". That is the kind of person he is. But I would love to see him bat higher up usually than what has been over the years. As I said, if he enjoys his cricket, the team is in a very solid space. His ability, understanding of the game and situations is priceless."
Watch the full interview here:
Featured image: BCCI