A lawyer has claim that the Bastar Inspector General of Police abused her after she wrote to him demanding protection for activist Bela Bhatia.
Pyoli Swatija, a Supreme Court lawyer sent a message to the Inspector General SRP Kalluri urging him to ensure the security of Bhatia. 
After a brief exchange of messages, Kalluri responds to one message with 'F U.' Here is her conversation with his alleged contact number:
NDTV reports, when activist Sandeep Singh texted IG Kalluri for the same reason, he got a replying saying, "Maoists and their dogs like you will be stoned out of Bastar. Beware."
Activist Bela Bhatia was on Monday allegedly asked to vacate her house in Pandripani village in Bastar district. The police has claimed the protest was held by the villagers who accused her of being a 'Maoist sympathiser'. 
Bhatia claimed that she was threatened by a group of men who asked her to vacate the house immediately, failing which they would set the house ablaze.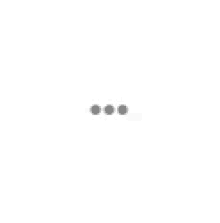 "A group of 30 or so men came on motorbikes and a SUV and threatened their way inside the house. They said I would have to vacate this place immediately or they will set the house ablaze. I went inside the house and called the collector who then sent the police," Bhatia told journalists after the incident on Monday. 
She said the mob was agitated even after the police reached the spot. 
"I have assured them to vacate the house by tomorrow. I will leave this house only since my landlord had been pressurised, but I will not leave Bastar. I have requested the collector to provide a safe place for me," Bhatia added.
The threats come after the National Human Rights Commission had sent a notice to the state government earlier this month over alleged rape, sexual and physical assault of 16 women by the state police personnel in Bastar division. The incidents allegedly took place between October 2015 and January 2016. 
The human rights commission observed that the government is "vicariously liable" for it.
(With inputs from PTI)
(Feature image source: YouTube)