In a rare verdict, a bus cleaner in Madhya Pradesh has been sentenced to 3 months imprisonment for winking at a 17-year-old girl.
Apart from the jail term, the court has also asked the accused, Tikaram, to pay a fine of Rs 500 under the protection of children from sexual offences (POCSO) act, reports Hindustan Times.
The incident reportedly took place on January 31 when the girl, a first year BA student, had gone to Barwani bus stand to collect a parcel sent on a bus. That's when Tikaram winked at her, the prosecution informed.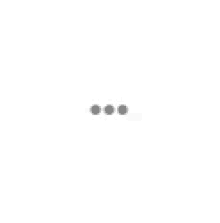 Subsequently, the girl filed a complaint at the nearest police station. After evading police for some days, Tikaram was finally arrested. The accused will now serve a jail term of 50 days as he had spent 40 days in custody before he was arrested.
The POSCO Act was enacted in 2012 that aims to protect children from sexual abuse and exploitation. 
In a similar incident, a Kerala court had slapped a fine of Rs 3000 on a youth, for winking at a girl, on the grounds of eve-teasing in 2012. The incident had taken place in November 2010.