Any cooking show which starts with a closeup of "chef" Vikas Khanna's profile looking into the yonder while being driven in a convertible - instead of cooking or even pretending to cook - fills me with dread. And it seems that my dread was justified, going by the first two episodes of Masterchef India Season 5 – at least when it comes to the "chef" judges.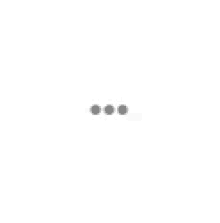 Now we all know that the judges are of great importance in a cooking show, especially in Masterchef. Unlike in Masterchef Australia or Top Chef, where you have chefs who are judges alongside food critics or food writers, in India, we restrict ourselves to only chefs. The step apart this time is that along with two chefs, this time we have a restaurateur as judge.
 But keeping with Khanna's entry into the show, neither of the other two judges were shown anywhere near a kitchen or cooking equipment while introducing them. Thereby, inspiring great faith in their culinary prowess.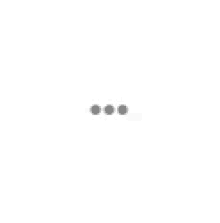 After you'd absorbed the sight of Khanna sniffing the air from the back of a car, he introduced us to "poore desh ke sabse favourite chef" (the world's most favourite chef). Who was shown zipping around on a bike. And then removed his helmet to reveal a very preened and pink-lipped Chef Kunal Kapur who said, "style dikhana hai, attitude dena hai, impress karna hai" (show your style, show some attitude and impress us). 
The third judge, Zorawar Kalra, was introduced by showing him doing something most culinary – playing golf and driving a Mercedes. His claim to fame, according to the intro which accompanied his appearance? That he's legendary chef, Jiggs Kalra's son. Kalra told us, "Mein killer instinct dhoond raha hoon" (I'm looking for a killer instinct.)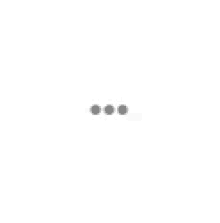 All I was concerned about was that the contestants should be wearing closed Indian shoes, because going by past experience they'd get eliminated by Kalra otherwise. The week in which Kalra's Indian restaurant in Delhi, Masala Library opened, it turned away three prospective diners from the restaurant, because while the restaurant serves Indian food it doesn't allow Indian open footwear. Why? Because Kalra, "killer instinct aur closed shoes dhoond rahe hai". 
Why were the chef judges not shown anywhere near a kitchen or kitchen equipment or even a plate of food while introducing them? These are questions one must not ask.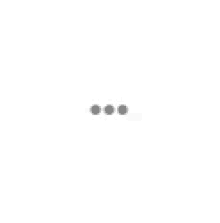 Thankfully, this time round, the dandy chef judges are overshadowed at least slightly by the quite impressive contestants and dishes being cooked. The first episode began with the final leg of the 16 home chefs who'll participate, being shortlisted. This time, since the show isn't vegetarian, there's also a larger repertoire of dishes being cooked. It was also great to see that contestants weren't limiting themselves to just North Indian or even Indian cooking. So the qualifiers had people making chicken empanada, stir-fried prawns, a spinach cake. And thankfully, no butter chicken. (Not to forget that on Masterchef Australia, Vikas Khanna's dish which had to be replicated by contestants was - wait for it - a big vat of red butter chicken.)
There are of course the tear-jerker back stories. But this time around it was limited to just the one woman with a "shattered" marriage, who burst into tears while speaking of why she was taking part in Masterchef. There are contestants from the US and UK. There's a pilot, a CEO, a product manager, a café owner. People ranging from 21 years of age to 60. So it's a great mix that they've managed to line up.
The second episode started with a mystery box challenge. In Masterchef Australia, the mystery box is one of the most fun and deadly challenges. And this one quite lived up to the original. The mystery box had bananas, spinach, beetroot, chilis, coriander, two pieces of chicken leg, oranges, mustard oil, star anise and nuts. Contestants had to choose four ingredients and use two pieces of cooking equipment from an idli pan, blowtorch, pasta maker, ice cream maker, sushi mat, bamboo steamer. And had 90 minutes to cook and win the advantage for the invention test.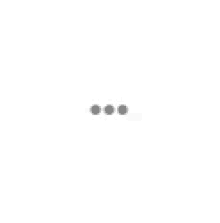 And most of what was cooked was extremely innovative, along with the range of cuisines covered. Of the five whose dishes were tasted, Anagha made a smoke chili cilantro ice cream with orange sauce and beetroot halwa. Ajay made a chili flavoured tart, orange curd and beetroot-star anise ice cream. Samantha made a beetroot star anise ice cream, almond crumb, Italian meringue and candied banana. There was a deconstructed Banana Foster which Dinesh, the 21-year-old lawyer from London, cooked and won the challenge with.
Since he got the advantage for the invention test, he got to choose the flavouring agent for the main ingredient of butter beans or val. He chose saffron, from curry leaves, saffron and kokum. Once again, the dishes cooked were very varied. People made Arabic saffron yoghurt dip and a kesari val kabab, potato roesti with jaggery and saffron rice, a val ravioli with saffron cream sauce.
While the range of cooking styles, and ability to plate and innovate is head and shoulders above what we've seen in earlier seasons, the pain point of the show is the Tridev of judges. Even though the contestants and their culinary skills look extremely promising, I can't really say the same for the three judges – who look as if they want to try out for India's Next Top Model.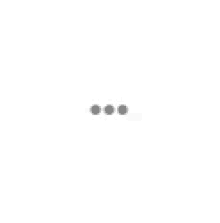 Khanna spends most of his time tossing his blow-dried hair and striking a pose as if he's just about to be shot for the centrespread of Hustler. Kapur seems the most grounded of the lot, if only he'd stop rolling up his jacket sleeves as if he's auditioning to be a bouncer. But the cherry on the cake is young Zorawar Kalra, who sounds like Farhan Akhtar's voice double and delivers his lines as if he's anchoring the New Year's Eve party at the neighbourhood club. 
The commentary by the trio is far from noteworthy, save for Kapur who has actual inputs on the food. While Kapur commented on how the flavours had gone awry in the pongal, or how the mille feuille wasn't really mille feuille, Kalra's expert comments ranged from, how the food reminded him of Delhi's winter or of his grandmother's food. Khanna mainly tasted food and looked smoulderingly at contestants, like he was trying to remember his lines. 
Other than for Kapur, the judges could well have been replaced by the judges from Jhalak Dikhla Jaa. They may have had more relevant inputs than Khanna and Kalra.   
What I would give to see either Kalra or Khanna be made to cook an impromptu dish. But I must make do with just seeing them preen and strut around the Masterchef kitchen. A little less time in the makeup room and a little more time in a kitchen, would make their presence on a cooking show far more tolerable. And would stop distracting from the great cooking by the contestants.
You can watch Masterchef India on Star Plus on Saturdays and Sundays at 8pm.