Days after the horrific terror attack at a restaurant in Dhaka's diplomatic zone, it has emerged that two of the five Bangladeshi militants used to follow three controversial Islamists. Among them is Mumbai-based Indian Islamic preacher Zakir Naik, a controversial figure who is known his hate speeches against other religions.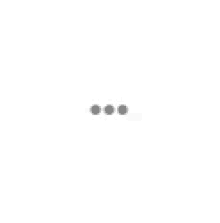 Even as he is barred from holding talks in his hometown and denied entry in the UK and Canada, Naik stirred a debate last year when he won Saudi Arabia's most prestigious civilian award for "service to Islam". 
In the countries where he is not banned, one can watch him on his Peace TV. Otherwise, many of his videos are available on Youtube. On Facebook, his verified account managed by his Foundation has 1.4 crore likes; on Twitter, his unverified account has 104,000 followers.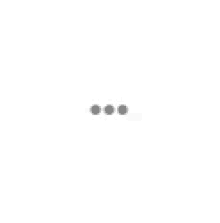 Here is a look at some of his controversial statements
Know all about him in the 10 points listed below
An MBBS doctor who went on to become a religious preacher
Born on October 18, 1965, in Mumbai's Muslim-populated Mazgaon area, Naik studied medicine at the city's Topiwala National Medical College & BYL Nair Charitable Hospital. After meeting an Islamic preacher, he changed his career and took to spreading Islam. He opened the Islamic International School followed by Islamic Research Foundation in Mumbai, both, he says, focus on supporting Muslims students and scholars. It was alleged that the IRF featured extensively on the website of Jamaat-ud-Dawa, the parent body of Lashkar-e-Taiba (LeT).
Claims to have studied all Hindu Shrutis and Smritis, the Christian Bible and the Quran
His foundation's website describes him as "an international orator on Islam and Comparative Religion" who "clarifies Islamic viewpoints and clears misconceptions about Islam, using the Qur'an, authentic Hadith and other religious Scriptures as a basis". One can see him quoting breathlessly from Hindu scriptures, the Bible and the Quran for making his points, such as Vedas promote meat-eating. 
However, many have uploaded counter videos fact-checking Naik and suggested that Naik blatantly misquotes and is inconsistent, like in the one below:
Wears coat and tie, speaks in English, holds open debates and converts on the spot
Hundreds of videos uploaded on Youtube show Naik engaging with Hindus, Christians, Sikhs and atheists on religious matters and asking them to convert on the spot if he wins the argument. Though there is no number available as to how many he claims to have converted, you can read about one such case here.
Started Peace TV for tele-evengelisation, India banned it in 2008
Peace TV is a satellite television network broadcast from Dubai. It's in English and free-to-air, and is quite popular in the Middle East. The channel was banned in India after the Indian Intelligence red-flagged Peace TV among 24 foreign channels over "anti-India" programmes. Last year, Naik also launched a smartphone he said is "blessed" with Islamic values, Called Peace Mobile, the phone claims to be "the world's only authentic Islamic android smartphone.
Used to hold a 10-day massive conference in Mumbai, local police banned it in 2012
From 2007 to 2011, Naik held an annual 10-day conference at Somaiya Ground in Mumbai's Sion area. Called Peace conference, it used to see talks by Islamic scholars from across India. The Mumbai police denied permission it in 2012, and it hasn't been held again since.
Angered Shias in one such conference, had to apologise
In 2007, during his Peace conference in Sion, Naik stirred a row by saying "May Allah be pleased with him'' about Yazid. Because Shias consider Yazid a villain who killed Prophet Mohammed's grandson Imam Hussein, they were furious and lodged an FIR against Naik. The preacher then apologised in public at a press conference.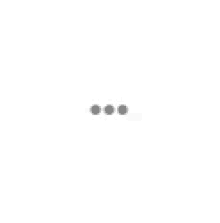 In 2010, the UK home secretary Theresa May denied Naik entry to hold talks, saying, "Numerous comments made by Dr Naik are evidence to me of his unacceptable behaviour. Coming to the UK is a privilege, not a right and I am not willing to allow those who might not be conducive to the public good to enter the UK." Canada banned him in 2012.
The Indian Express ranked him 82 in the list of '100 Most Powerful Indians in 2009'
The media house, in its list of 100 most powerful Indians, ranked Zakir Naik 82, introducing him as a "comparative religion specialist" and arguing that he "has emerged as a cult figure of sorts among Muslims."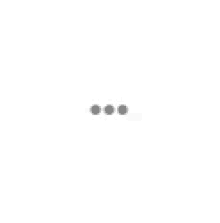 Raised eyebrows after Saudi Arabia gave him its most prestigious award in 2015
Saudi Arabia gave Naik the King Faisal International Prize 2015, considered as Saudi Arabia's Nobel prize, comprising a 24-carat 200-gm gold medal and a cheque of 7.5 lakh Saudi Riyal (roughly Rs1.25 crore). The New York Times said the award to Naik highlighted the conflicted position of Saudi Arabia as an American ally that continues to back Islamists who espouse hatred of the West.
Not the first time Naik's videos have "influenced" radicals
Afsha Jabeen, a 38-year-old woman from India settled in Dubai, was arrested in September last year on deportation from UAE for association with ISIS, too told the interrogators that she was influenced by Naik. "I was influenced by watching videos posted on YouTube of several famous Islamic scholars such as Zakir Naik… I subscribed my name in YouTube with Yahoo mail id as 'Afta Zita'," she said, as per an Indian Express report.
All images taken from Zakir Naik's Facebook page, unless mentioned otherwise