Amit Mishra picked up his second five-wicket haul in one-day internationals as India skittled New Zealand for 79 to win the final match by 190 runs in Visakhapatnam on Saturday for a 3-2 series victory.
Half-centuries from opener Rohit Sharma and the in-form Virat Kohli took India to 269 for six in their 50 overs after captain Mahendra Singh Dhoni won the toss and opted to bat.
Only three New Zealand batsmen could reach double figures with the visiting captain Kane Williamson top-scoring with 27 as his side were bundled out in just 23.1 overs for their lowest ODI score against India.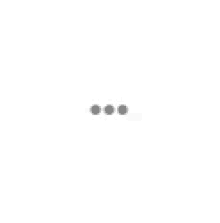 Here are statistical highlights of the fifth and final ODI between India and New Zealand:
- India have won all five bilateral ODI series against New Zealand in India. They have won all five series against them -- by 4-0 in 1988-89; by 3-2 in 1995-96; by 3-2 in 1999-2000; by 5-0 in 2010-11 and by 3-2 in 2016-17.
- New Zealand's defeat by 190 runs is their fourth largest in terms of runs in ODIs -- the top three being by 215 runs to Australia at St.George's on 20-4-2007; by 210 runs to England at Birmingham on 9-6-2015 and by 203 runs to West Indies at Hamilton on 8-1-2014.
- New Zealand's previous biggest loss to India was by 174 runs at Hyderabad in 1999.
- India's convincing 190-run win is their biggest in terms of runs over New Zealand in ODIs - their fourth largest in ODIs -- the largest being by 257 runs vs Bermuda at Port of Spain on March 19, 2007.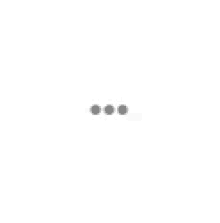 - New Zealand faced 23.1 overs -- the least faced by them in an all-out total in ODIs, eclipsing the 24.4 overs while scoring 179 vs Pakistan at Singapore on August 20, 2000.
- The overs taken by India are the third least bowled by them to dismiss their opponent in ODIs.
- New Zealand's 79 is their fifth lowest in ODIs -- their lowest against India, surpassing the 103 at Chennai on December 10, 2010. Their lowest ever is 64 vs Pakistan at Sharjah on April 15, 1986.
- New Zealand had lost their last eight wickets for 16 runs -- from 63 for two to 79 all out -- the second lowest tally achieved by them in an ODI. Against Australia at Christchurch on March 4, 1990, they had lost eight wickets for 15 runs -- from 79 for two to 94.
- In 12 consecutive matches the Indians are without an opening partnership of fifty in ODIs at home - their last opening partnership of 50-plus being almost two years ago -- 62 by Shikhar Dhawan and Ajinkya Rahane vs Sri Lanka at Hyderabad on November 9, 2014.
- Indian spinners took 26 wickets at an average of 18.53 -- the most claimed by them in a five-match bilateral series, surpassing the 24 (thrice) -- once each against South Africa, New Zealand and Zimbabwe.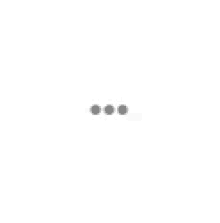 - Virat Kohli has totalled 358 runs in five innings, including a hundred and two fifties at an average of 119.33 -- his highest average in any ODI series/competition.
- Kohli's aggregate is his highest in any series in ODIs in India as well as the highest by an Indian batsman in a bilateral series vs New Zealand, obliterating Gautam Gambhir's tally of 329 (ave.109.66) in five innings in 2010-11.
- Kohli's tally is the third highest by any batsman in a bilateral series vs New Zealand in ODIs -- the highest being Desmond Haynes (WI) - 404 (ave.134.66) in five matches in the West Indies in 1984-85.