Always, always respect thy parents. Do as they say, don't question them and never, ever do anything to hurt their sentiments. Because they just can't take it. They will judge you and punish you for your misdeeds.
Abeera Tariq suffered the same fate when a harmless move made by her soon turned into a tricky situation. What did she do? She cropped her mum out of a photo taken at a cousin's wedding. And this was just one of the hundreds they clicked at the event.
This is what happened when her mother found out that the altered photo had been posted on social media and she was nowhere to be seen.
I cropped my mom out of ONE of the HUNDREDS pictures we took because I didn't get a picture alone with my brothers, she's so hurt 😭😭 pic.twitter.com/lEvtPQjy8g

— Abeera Tariq (@Abeeraww) December 19, 2016
Here's the whole rant from a hurt, broken mother who felt neglected by her kids.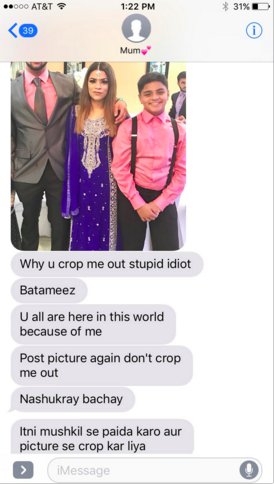 I'm literally laughing out loud right now. Those are wounded growls coming from a majorly bruised ego, you guys. I mean, she got left out in just one photo. This photo.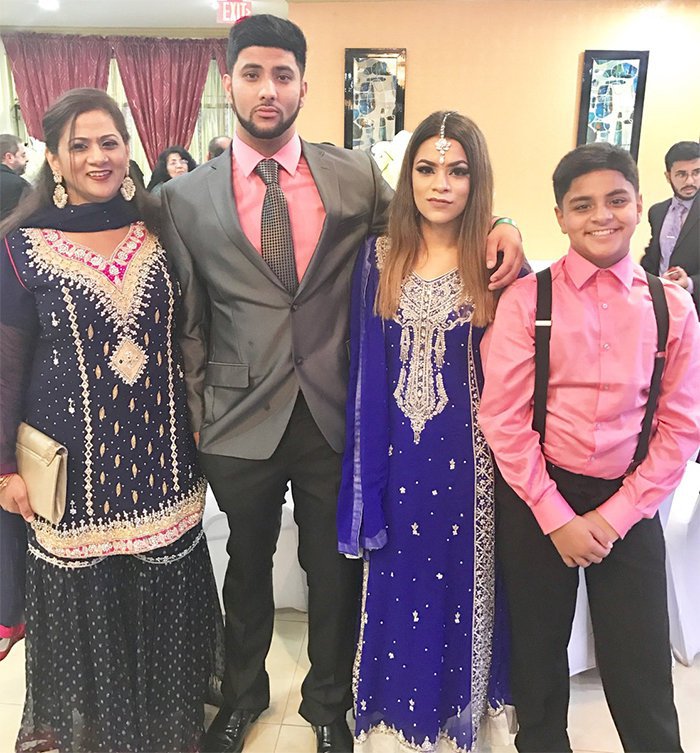 Obviously, people reacted. Here are some of the responses Abeera received after her post went viral.
@Abeeraww @airhrs THIS WOULD BE MY MOM. "Carried you for 9 months"

— Victor Lopez (@victormlopezis) December 21, 2016
@Abeeraww @itsNoor007 and when she tells dad about this... pic.twitter.com/SW4rWugPhb

— A-Dot (@YoBhaiSaab) December 20, 2016
@Abeeraww Abeera I just showed my mom this and she can't stop laughing

— sohniyehh 🌶 (@sohnianika) December 19, 2016
Some were on Abeera's side, some came to the mother's rescue and some just watched the show and laughed. With good reason. Angry mum mode has been experienced by one and all but it never fails to be amusing.
All hail the mothers of the world!